CARRYING THE TORCH
CARRYING THE TORCH
MEET THE WAA TRIBE'S NEXT GENERATION
WORDS BY OLIVIA SQUIRE
From honeymoon havens in the Indian Ocean to conservation powerhouses on the Maasai Mara, the We Are Africa tribe truly represents the diversity and individual character of each country on the continent. After a fantastic founding year in which members came together from all corners of Africa, we thought it was time to introduce a few of the new additions who will be joining them for the first time at our 2015 edition. Discover why they've been chosen and why they're proud to be part of the tribe below – and to view the full list of every new and founding member that has signed up so far, hit the banner below.

THE SANCTUARY AT OL LENTILLE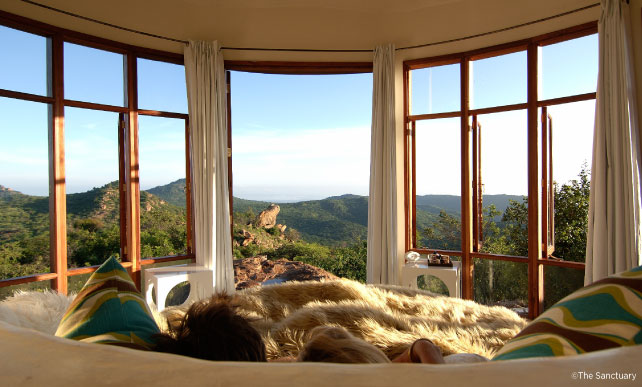 We're proud to be joining the We Are Africa tribe, as we believe that African tourism is critical to saving African wildlife – and WAA provides the power to ignite the global imagination" – John Elias, Director
The Sanctuary at Ol Lentille's stunning, fully serviced private houses alone merit its inclusion in the 2015 tribe. However, this Kenyan gem is about far more than just luxury travel and economic development. The Sanctuary is the result of an innovative conservation tourism partnership between private investors John & Gill Elias and the surrounding Maasai and Samburu communities, with the support of The African Wildlife Foundation. Over the past decade, this partnership has embarked on several ambitious conservation projects that have encouraged the community to protect the area by investing in long-term programmes like education, healthcare and animal husbandry rather than livestock, leading to an ever-increasing population of wildlife that encapsulates the wider WAA tribe's dedication to sustainable tourism.
THE OBEROI, MAURITIUS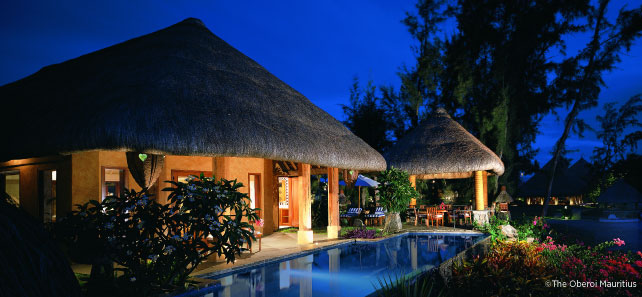 "We Are Africa's movement towards creating a more modern and dynamic image of Africa and Indian Ocean is inspirational and captivating. As one of the leading hotels in Mauritius, The Oberoi is thrilled to be part of the 2015 tribe and contributing in bringing together the best of African and Indian Ocean travel players from around the world." – Tiziana Antuofermo, Director of Sales
Settled on the northwest edge of Mauritius and overlooking the Indian Ocean, The Oberoi is a honeymooner's haven that proves that there's far more to African travel than safaris. With idyllic white beaches, crystalline waters and palm-thatched pavilions, it's a picture-perfect retreat that represents the best of contemporary African island resorts – as shown by its first-place ranking in TripAdvisor's Top 25 Hotels in Africa for 2014. The hotel is a place where African, Asian and European cultures intersect to form a unique character, borrowing elements from each part of its heritage to influence everything from design down to dining and spa experiences. However, there's also ample opportunity to immerse oneself in the very Mauritian spirit of The Oberoi with watersports, infinity pools and over 20 acres of sub-tropical gardens.
VIRGIN LIMITED EDITION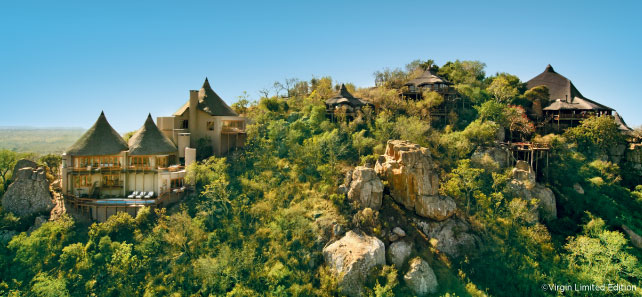 "Virgin Limited Edition are delighted to be participating for the first time at We Are Africa. Given the significant growth of our collection in Africa over the last 18 months, we are excited to increase our investment by attending this perfectly targeted show. Given the diversity of the collection across Africa and the excellent feedback from our industry colleagues, we look forward to joining the tribe in Cape Town!" – Natalie Odenbreit, Regional Director of Sales – UK & Europe
The eclectic nature of Virgin Limited Edition's African properties mirrors the breadth of We Are Africa's 2015 guest list, with a South African private game reserve, Kenyan safari camp, South African vineyard and Moroccan Kasbah all part of its exclusive collection. In September 2014 Mont Rochelle in Franschhoek reopened as a Virgin Limited Edition property after a significant refurbishment, perfectly complementing Ulusaba Private Game Reserve in Sabi Sand. Mahali Mzuri, a unique tented camp, opened in August 2013 just in time for the Great Migration in Kenya's Maasai Mara. Further north, Kasbah Tamadot will be celebrating its 10-year anniversary in 2015, a stunning boutique hotel in Morocco's Atlas Mountains. Each unique property represents a different side of the continent's character, yet is united by an unswerving dedication to creating amazing experiences for its clients in line with Virgin's ethos.
EMOTIONS DESTINATION MANAGEMENT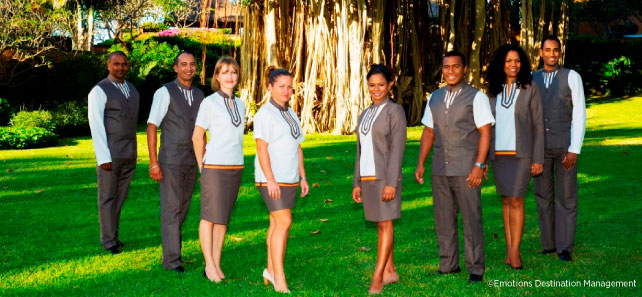 "We feel proud and privileged about being selected to join the tribe because it's a golden opportunity for us to showcase our unique business model. It's also so exciting to be part of building a network in Africa of people that share the same passion" – David Collard, Managing Director
Emotions Destination Management is representative of a new breed of DMC that goes far beyond being simply a transport provider or holiday planner. Instead, it prides itself on breaking down the travel experience into its component parts and creating authentic, creative itineraries called 'discovery circuits', which engage all five senses to evoke a true Mauritian experience. Whether it's the colour of Creole ladies' hair streaming in the wind; the scent of Frangipani essential oil; or the taste of vanilla rum, this dedication to the smallest elements recognises that emotion procurement, not information procurement, is shaping the future of the travel industry.
FAIRMONT HOTELS & RESORTS KENYA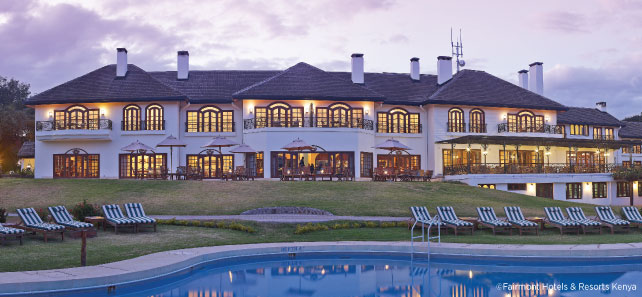 "I heard from other industry partners that the inaugural We Are Africa in 2013 was such a success that I knew we had to join this year. As we continue to grow globally, it is essential that we participate in such key events to meet with our regional and international partners" – Judy Matengo, Director of Wholesale
Fairmont Hotels & Resorts Kenya comprises of a clutch of heritage Kenyan properties that act as a luxurious gateway to the country's natural assets, demonstrating how many of our tribe members enable their guests to connect with the continent's storied past through the prism of modern luxury. The Norfolk Hotel in Nairobi is probably the best known in the city, having hosted everyone from world leaders to Hollywood stars since opening in 1904 and renowned as a traditional base camp for excursions. Nanyuki's Mount Kenya Safari Club was originally the retreat of movie star William Holden, with former Club members including Winston Churchill and Bing Crosby, and retains an element of classic refinement amidst 100 acres of landscaped gardens. Finally, the Mara Safari Club is the epitome of tented luxury on the edge of the Mara River, allowing guests to connect to its famed wildlife and culture with balloon safaris, game drives and African cuisine in a boma.
SAUSAGE TREE & POTATO BUSH CAMP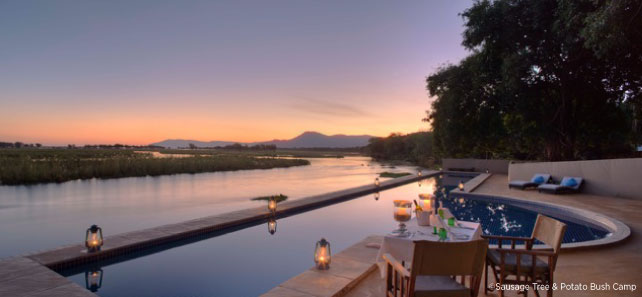 Consisting of two separate camps lying adjacent to each other in Lower Zambezi National Park, Sausage Tree & Potato Bush Camp encapsulate the classic bush experience, yet tailored for the discerning modern traveller. Sausage Tree comprises six minimalist, Bedouin-style tents where Potato Bush has just four canvas and rosewood tents; however, both camps are linked through their opulent service and wide variety of camp activities. Bespoke guiding, day and night game drives, canoe trips and so on help guest to get closer to the surrounding wildlife, although elephants, hippos and buffalo can all be seen meandering through the camps on a daily basis. Through their combination of a traditional camp experience with signature service, Sausage Tree & Potato Bush Camp reflect the WAA tribe's dedication to showcasing Africa's natural beauty to the outside world.