AFRICA MEETS ASIA
AFRICA MEETS ASIA
WAA TRAVELS TO ASIA TO UNCOVER THE OPPORTUNITIES FOR AFRICAN TOURISM
The founding principle behind We Are Africa is to showcase the wonders of modern Africa on a truly global stage, forging connections and opening channels of communication in both established and emerging markets. With Asian countries like Singapore, Taiwan, Indonesia and of course, China demonstrating huge leaps in outbound tourism, the time for high-end African travel providers to connect with the right type of travel trade from these regions in order to secure future customers has well and truly arrived.
As this is still an area of progressive rather than exponential growth, We Are Africa's percentage of Asian buyers will remain at approximately 18% for our 2015 edition. Nonetheless, the increase in outbound tourism in Asia over the past few years means that a rising number of wealthy travellers are seeking high quality experiences that Africa has immense potential to fulfil. In China alone, outbound trips are forecast to increase by 11.1% by 2020, with visitor numbers to South Africa in particular set to grow by 22.5% between 2013 and 2018. Moreover, the China Outbound Tourism Research Institute estimates that Chinese travellers will spend a total of $129billion in the next 12 months.
In a time when African travel providers are facing particular challenges, such as the recently increased inconvenience for Chinese travellers when obtaining visas and the overhyping of the Ebola outbreak in the media, the importance of engaging with quality Asian buyers who can promote our tribe's progressive, vibrant vision of contemporary Africa is more keen than ever. Consequently our Senior Travel Relations Manager, Jemma, has been hitting the road in Beijing, Singapore and Hong Kong to ensure that a hand-selected number of buyers with the right enthusiasm, knowledge and clients will be chosen to attend We Are Africa 2015.
BEIJING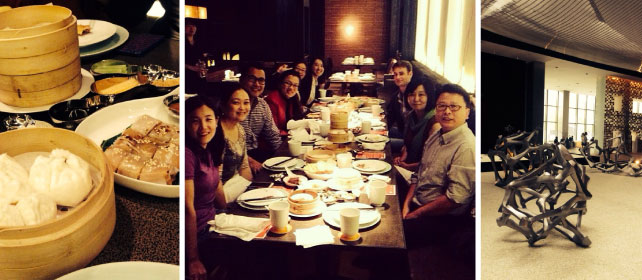 Jemma met with Beijing-based buyers, including Sun Pala China, U Thing, Wildchina and African specialist QuAfrica amongst others, to discuss the interest in Africa from Chinese travellers. Amongst all the Asian regions representing a grand opportunity for Africa, China is one of the most significant. Where other global economies have taken a hit in recent years, the resilient Chinese economy has resulted in rising salaries and greater disposable income, with a 2011 World Wealth Report commenting that the Asia Pacific region is now home to more wealthy people than the whole of Europe. As the proportion of leisure travel increases accordingly and travellers begin to make experience-based rather than price-based decisions, the interest in Africa as a destination offering a wealth of adventure, retreat and touring options is soaring. Additionally, many African countries have already achieved Approved Destination Status from the Chinese government; improved trade relations are providing more reasons for business travel; and overall awareness of Africa as a destination has increased in recent years through greater marketing spend and events such as the 2010 World Cup.
Nonetheless, the buyers we talked to all saw scope for improvement when it came to engaging Asian travellers. Issues such as the 1 October changes in the South African visa application process for Chinese travellers, whereby they must physically travel to an embassy in order to be approved, were not expected to be a major deterrent for those living in Beijing and Shanghai where there are embassies, although the impact on those further afield has yet to be seen. However, buyers argued that additional destination education from African travel suppliers would have the most impact when it comes to effectively selling Africa to their clients. In order to take advantage of this progressive market in the long term, suppliers must engage with buyers through offering appropriate levels of support and great marketing now – making the relationships facilitated by We Are Africa of paramount importance for the future.
HONG KONG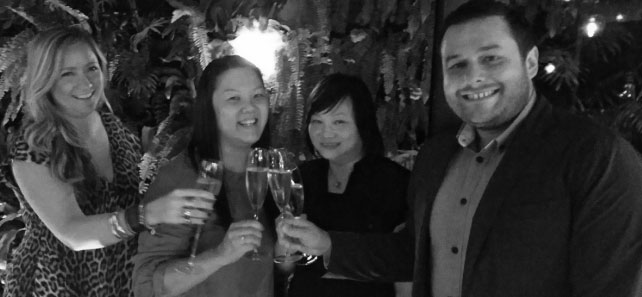 Following meetings with Xpert Holidays, Robert Mark Safaris, Lightfoot Travel and Asia to Africa, we discovered that the outbound travel market in Hong Kong shares a lot of similarities with that in mainland China, with curious, wealthy travellers looking to relatively unknown destinations to provide new experiences. Perhaps one key difference is in the larger number of expats residing in Hong Kong, for whom the idea of travelling to Africa is more familiar. There is also an additional opportunity for outbound African travel offered through Hong Kong's many ex-residents, who now live in places like Indonesia, The Philippines, Taiwan and Korea but have retained the services of their Hong Kong-based travel designers. This opens up new opportunities in less obvious regional hubs for African travel suppliers.
SINGAPORE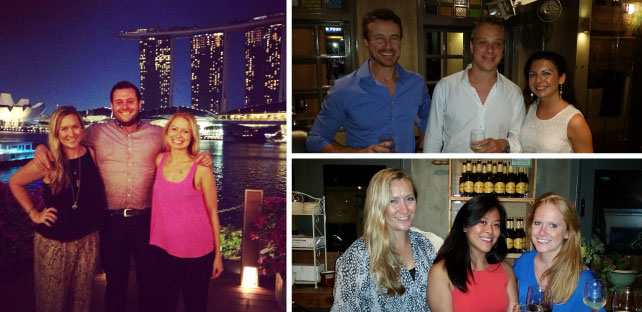 The situation in Singapore has its own nuances, but with Singaporeans taking 2-3 long haul trips a year there is no reason why Africa shouldn't be one of them. In addition to regions like Indonesia, Malaysia and Hong Kong, Singapore is also home to a rising younger generation known as DINKs (Double Income No Kids) who have often been educated abroad and are used to travelling frequently.
Across all three cities we visited, Asian travellers are notoriously health-conscious. As a result, misrepresentation and hype concerning the ongoing Ebola crisis has been seen as major disruptor for Asian outbound travel to Africa, despite the fact that Brazil is actually closer to the source of the outbreak than East or South Africa. To counter cancellations resulting from the situation, buyers are keen to travel to Africa themselves to improve their destination training in order to be able to more confidently sell Africa as a safe, risk-free environment for their clients. Consequently, they are looking to suppliers to provide additional information and support to promote Africa as a premier destination for their clients.
Overall, the Asian regions constitute a varied market with varied challenges that cannot be covered with a one-note approach. However, they also represent myriad opportunities for those African suppliers who are dedicated and forward-thinking enough to recognise them now. Two-way education, with Asian buyers informing African suppliers of the specific requirements of Asian travellers and suppliers illuminating buyers on the reality of travel in Africa, is absolutely key to furthering this potential. By bringing buyers who are committed to this process to Africa at WAA 2015, we hope to create access channels to those who want to open up Asian travel to the continent – and in turn they will be looking to our tribe for increased information, investment and support.