CHAPTERS OF AFRICA
CHAPTERS OF AFRICA
GET A SNEAK PEEK OF OUR NEW VIDEO AND HEAR THE TRIBE TELL THEIR STORIES OF INSPIRING, UPLIFTING AND INNOVATIVE AFRICA
WORDS BY OLIVIA SQUIRE
We are bound by tradition. We are boundless in modernity.
We are proud of our tribal ancestry. We are forging our contemporary culture.
We stand unique in our individuality. We stand united in diversity.
We are Not One Story. We Are Africa.
Next month, our tribe will come together in Cape Town to share and celebrate their individual stories of their countries, showcasing the incredible diversity of the continent along the way. To help illustrate this philosophy ahead of our 2015 edition, we've created a video (see a sneak peek above!) and invited our tribe members to tell us a story that illustrates how they are changing, inspiring or promoting their corners of the continent.
A STORY OF RENEWAL: TINTSWALO ATLANTIC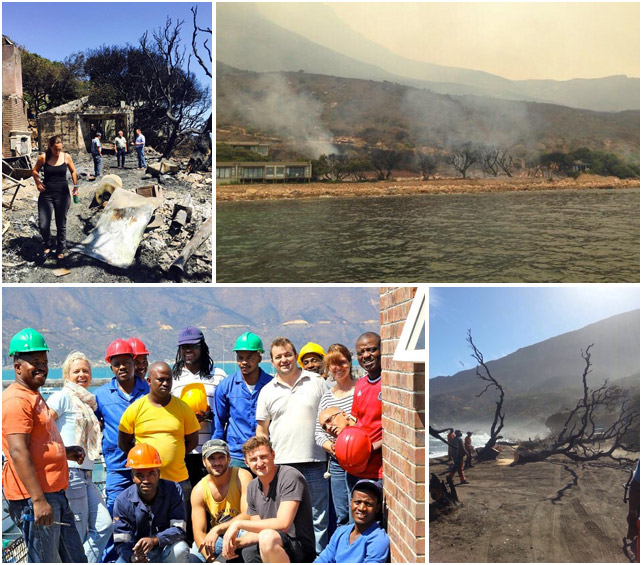 Tintswalo Atlantic was one of the victims of the Cape Town fires of March 2015. In the immediate aftermath of the event, Executive Assistant Kirsty Coetzee tells us how Tintswalo is already looking to the future.
During the first week of March 2015, the Cape Peninsula was engulfed by flames in what was initially nicknamed the 'Muizenberg Fire'. However, the fire was sadly not contained to Muizenberg but raged for nearly a week, causing absolute devastation across the entire Table Mountain National Park, past Noordhoek, through the Tokai Forest and as far North as Constantia, with isolated fires as far inland as Jonkershoek Valley. The country held its breath as news of emergency evacuations, closed roads and fierce wind conditions dominated the headlines. Vegetation was decimated; forests were razed to the ground; and on 2 March, our beloved Tintswalo Atlantic was confirmed a victim of the blaze.
It was only in the following days that we realized that it was not only the nation that held its breath as the Cape burned, but the entire world. As word of Tintswalo Atlantic's fall broke out, messages, emails and phone calls poured in from across the globe: choruses of sympathy and condolence, pledges of support and encouragement, and even offers to help with the rebuild. Our social media channels were alive with the singular soul of supporters from every corner of the globe, all breathing the same message: Tintswalo Atlantic will rise, a modern-day Phoenix, from the ashes.
We are not one story, this calamity has taught us. We are a global community, and tragedy pulls us together.
And so our efforts are turned toward our own precious community, and especially the courageous people of the NSRI and Wildfire Service volunteers that braved the flames of the Cape Fires. While Tintswalo Atlantic grows its new wings, our Atlantic staff, who will retain their jobs, will embark on community uplift and education projects for the next six months. In giving back, we hope to somehow repay the kindness that we have received during this time.
We invite you to join us on our adventure – hear the community stories and watch the rebirth of a hospitality landmark, as told by Tintswalo co-founder, Gaye Corbett, on her new blog: Tintswalo Atlantic's Rebirth: The Rise of the Phoenix.
A STORY OF EXPLORATION: ESCAPE+EXPLORE

Escape+Explore organises pioneering adventures and explorations that are changing the face of the African safari. They will be hosting several sunrise adventures as part of We Are Africa 2015. Founder Ingram Casey explains how last year's Conservation Lab had a direct impact on the creation of their forthcoming experiences.
In May 2014, whilst surrounded by leaders in African conservation at We Are Africa's Conservation Lab, Ingram Casey, Founder of Escape + Explore, felt inspired to step up and make his own adventures more than just once-in-a-lifetime stories for his guests to tell. Instead he decided to create journeys that would have an impact on preserving Africa's wilderness and connecting travellers to Africa in a way that would leave a lasting impression.
Having spent four days meeting and talking to those selling Africa around the world, it became clear there was an appetite to see Africa from a new perspective: consequently, the concept of the Stand Up Paddle Safari was born. A story not just of an exciting new way to explore the Okavango Delta and other remote areas of Africa, but one that also embraces a local community once reliant on hunting tourism and looking for a sustainable way to support themselves in the future.
As founder of a travel company and a long-time admirer of the extensive conservation work done in Botswana, Ingram recognised that with the country's ban on hunting there could be a new, more thrilling way to take in its wildlife. Escape + Explore have carved out a niche for themselves as the 'go to' team for a trip that offers the feel of taking on uncharted territory, without sacrificing any of the sights and sounds of a more traditional safari. This is where Stand Up Paddle boarding (SUP) comes in. The world's fastest growing water sport, its eco-credentials are stellar and with no engine to scare away wildlife and an elevated vantage point, it offers a supremely effective and thrilling way to view Botswana's exquisite fauna and flora. "We want to contribute to giving the area its own identity post hunting," explains Ingram. "To give the local community guiding work; and help to bring in low impact tourism to replace the hole left by hunting in this beautiful sector of the Delta."
The inaugural expedition team departed in March 2015, with future expeditions running through to November. Key to the expedition is combining local guides with Africa's top adventure guides, including: Chris Bertish, arguably Africa's number one waterman who holds a number of SUP world firsts and records oversees the paddling; Camilla Howard, an adventure guide and gourmet chef assuring the finest camp fire meals; and renowned Delta guide Andrew Harkness, who'll lead the mokoros. In keeping with the company's ideology, the trips will embrace local communities and cultures and incorporate traditional Mokoros guides (dug out canoes) alongside the modern paddle boards.
"This safari will be the first time that modern SUPs and traditional mokoros have come together in the delta as an organised safari experience," Ingram enthuses. "This means that our guests will be able to enjoy the unique perspective of the waterways and wildlife from a standing vantage point that the local communities have enjoyed for years from mokoros."
A STORY OF INNOVATION: BOSTON BREWERIES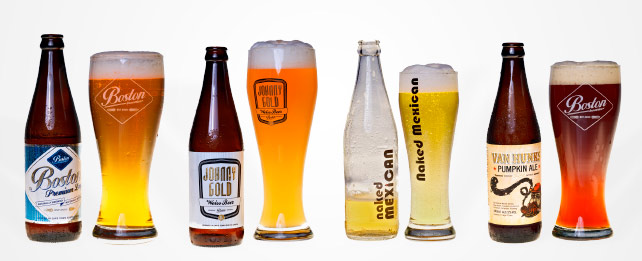 Cape Town-based Boston Breweries is part of the craft beer revolution in South Africa, brewing 32,000 litres per month and introducing travellers to the process with regular brewery tours. They will also be showcasing their beers at We Are Africa 2015 as our official craft beer bar supplier. We caught up with Head of Sales and Marketing, Russ Meyer, to tell us more about the Capetonian craft beer scene.
Tell us the story of how you got from where you started to where you are today.
We have been going for 15 years to date. Craft beer was pretty much non-existent at that stage, but our owner had a massive passion for beer and started homebrewing. He made so much beer he gave it to the employees of his plastics company, Boston Microgrip, for them to enjoy on weekends – they then dubbed it Boston Breweries after the company! From there things snowballed and we have grown to where we are today.
What is the craft beer scene in Cape Town like today?
Cape Town is without a doubt the epicentre of the industry in the South Africa. Very much like wine, craft beer has benefited from Capetonians' creativity, passion and zest for anything crafty. We are lucky to have some of the best breweries in the country in and around the Mother City.
How do you see the craft beer revolution continuing in the future?
We are always looking to push the envelope when it comes to beer innovation – not only with our brands, but also with how we market and serve it. We have made some packaging changes and innovations recently, as well as experimenting with new beers. We don't like to let the cat out the bag, but we are very excited about the future. Craft is here to stay: you can put money on that!