LOOKING TO THE FUTURE
LOOKING TO THE FUTURE
RYAN WALLACE REVEALS WHAT'S IN STORE FOR 2015
WORDS BY ALICE MELIN
With We Are Africa's inaugural show under his belt, we caught up with Event Manager Ryan Wallace to get the lowdown on the first edition of We Are Africa, and what the team has in store for year two.
We Are Africa 2014 took place in Cape Town last May, what were the highpoints?
The highpoint for me personally was being with 550 happy customers on the final day of the show with the knowledge that together we had pulled off something special for Africa. It felt like we were part of the beginning of a movement (the Tribe) and a marketplace the high-end travel industry would be truly proud to be a part of into the future. One of our Tribe members even remarked that we had made Africa feel like the 'sexiest continent' – which we took as a huge thumbs up!
Over 550 attendees travelled from around the globe to Cape Town for We Are Africa's groundbreaking first show, can you tell us more about the Tribe's DNA?
From the start we wanted We Are Africa to be a platform to showcase how progressive, sophisticated and on the cutting-edge of hospitality Africa is and is increasingly becoming. The whole event was designed to totally eschew the stereotyping and clichéd depictions of Africa that have prevailed in the public imagination, which even some of the wider travel industry have used and traded off for so many years. Therefore, We Are Africa attracted and curated those travel industry leaders who are passionate about Africa and who shared our desire to carve a fresh path in the industry to rebrand and electrify travel to Africa.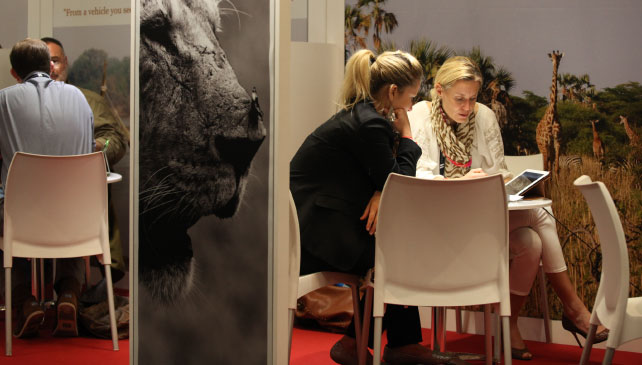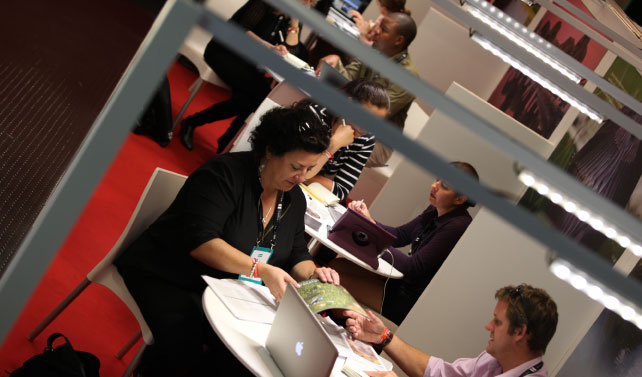 We Are Africa's inaugural show took place in a really unconventional venue, what attracted you to the Cape Town Stadium?
We were the first to use Cape Town Stadium as a full-scale exhibition venue, a daring move at the time we announced it and everyone was ultimately thrilled with the choice. As Cape Town's most iconic structure (after Table Mountain, of course!) our attendees found it very inspiring, architecturally interesting and absolutely perfect for an event that was seeking to break with convention and create a trade show unlike any other for Africa. It's become our home very quickly and all of a sudden others are considering this alternative and exciting exhibition space.
What is the significance of positioning the show in early May every year?
After an overwhelmingly positive response from the industry we are continuing to develop our relationship with SA Tourism and Indaba via the 'Two Shows One Africa" alliance. Since the two events have sufficiently different propositions to remain non-competitive, we are more than happy to have some cross pollination of attendees who have the requirement to be at both. So We Are Africa (4-7 May 2015) and Indaba (9-11 May 2015) will be back to back again in a nice tight 8-day window offering the entire spectrum of African leisure travel suppliers. May is also a full 6 months after PURE Life Experiences in Marrakech and We Are Africa is the ideal complementary opportunity for all the African PUREists wanting to complete and augment their global marketing reach.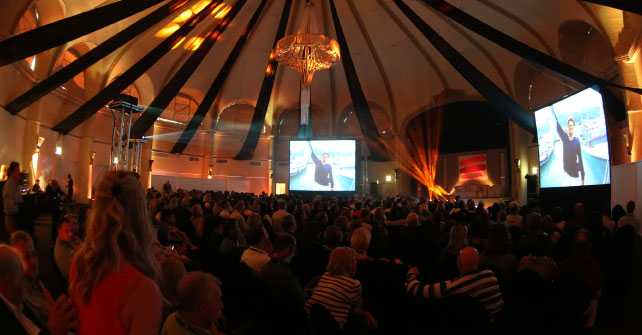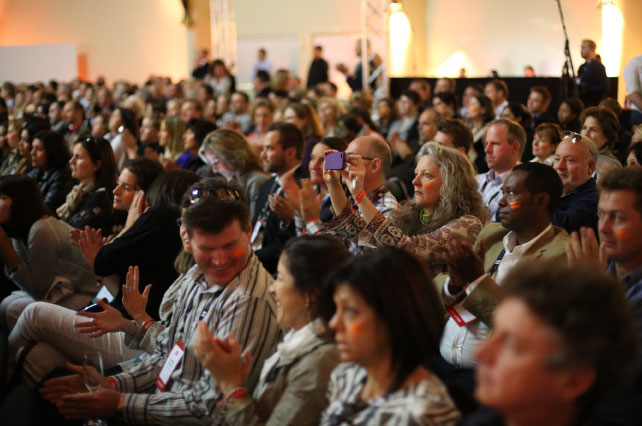 With all the leaders and influencers in African travel together in one place participating in an inspiring conference and several workshops, what did we learn from this meeting of minds?
Firstly, Africa's wilderness areas need urgent saving and immediate action. The We Are Africa week kicked off with The Conservation Lab where 50 industry leaders gathered at the One&Only Cape Town to discuss what the travel industry should be doing together to increase conservation efforts and effectiveness. In African travel, nature is a luxury we cannot afford to lose. A full report will be coming out soon.
Secondly, a growing awareness that Africa is rising and that the fabric of the continent we love is going to experience radical changes from increasing industrialisation, rapid urbanisation, and sustained population growth etc. In the face of these changes, it is essential that the travel industry and wildlife conservation find ways to adapt and even harness the potential of this evolution in order to survive in a landscape that will be very different in even 20 years time.
Finally, Africa definitely needs to be more confident and bring more self-assurance and creativity to the international travel marketing stage. This is the century for Africa and we are very hot right now!
Can you divulge what the We Are Africa team have been plotting for 2015?
In 2015 we'll be taking things to a new level and already have many enhancements in the pipeline… The first of which is the increased number of appointments per participant to ensure that instead of 42 twenty-minute appointments in the diary, there will now be 51. Several requested another day of appointments, but this 21% appointment increase (without sacrificing the length and quality of the meetings which nobody wants!) already ensures that everyone will be able to penetrate the incredible We Are Africa Tribe even further in 2015.
We have also decided to host all the official lunches onsite at Cape Town Stadium to increase free networking time and minimise movements across the city. There are some more incredible spaces at Cape Town Stadium (our beloved tribal homestead) and we are looking forward to blowing everyone away with how we utilise them.
From 2015, all stands will also include £400 worth of free graphics, further reducing the costs for our Exhibitors whilst guaranteeing a consistent, super chic We Are Africa 'look and feel' with high-resolution full colour graphics. All that Exhibitors need to do is supply their finished artwork and our team will produce and install the artwork on their stands at no extra cost.
Finally, after all the incredible local collaborations we formed in 2014, resulting in complimentary pop-up bars across the show, morning adventures and satellite events etc, our Tribe members can expect to see even more of these exciting, engaging partnerships in 2015.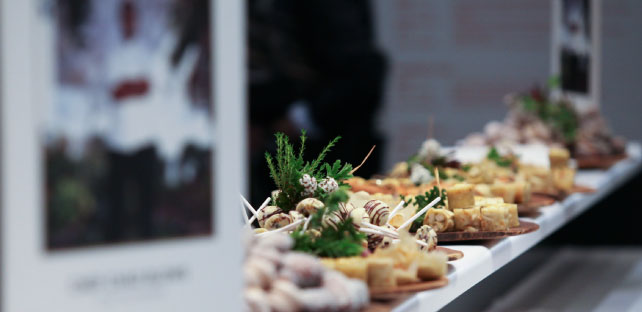 The Exhibitor prices have been frozen for 2015, why?
We are increasingly bold in our mission to provide unrivalled return on investment and part of that is keeping the costs as low as possible for Exhibitors. We are also determined to ensure that price is not a barrier for those smaller players who want to join the Tribe in 2015 but have limited marketing budgets.
What is also fantastic is that many invited buyers have already volunteered to pay for their own flights to Cape Town in 2015 as their increased contribution to the hosting costs. This is something that the exhibitors we work with really appreciate in terms of a contribution and typical of the type of trade partners that they want to work with into the future.
What makes We Are Africa the only must-attend high-end travel show dedicated to Africa?
With up to 250 incredible handpicked high-end Exhibitors from across the continent and up to 280 hosted international Buyers and Press expected in 2015, it is already the most powerful and substantial marketplace of its kind. More than just a luxury travel show, We Are Africa is a movement for the leaders in the industry who are passionate about shaping the future of African Travel. I'm very excited to see how far we can push things in 2015 and beyond in order to really put the spotlight on Africa.
There's so much more to come so watch this space and follow The Beat, African travel's visionary publication, to get the latest on We Are Africa's 2015 plans.