MEET THE TRIBE: SAFARI TRUE, USA
MEET THE TRIBE: SAFARI TRUE, USA
Meet one of our brand new members to the tribe, Dan Chaknova, he joins us from Safari True in the United States of America. Take a look at what Dan reveals as his greatest experience of Africa…
Tell us who you are and what your business is about?
From opposite sides of the U.S., Mandy and I met pursuing our passion for wildlife conservation in South Africa working at a wildlife rehabilitation and release center. We spent our time off travelling through Southern Africa and the safari bug bit us right away. After becoming Field Guides in South Africa, we were lucky to manage at two camps in the Okavango Delta. When family called us home to the San Francisco Bay Area, we refused to escape Africa's pull and started Safari True. At Safari True we work with our clients to help them build safari itineraries to fit their travel style and to connect them with Africa's eco-sensitive safari destinations. We also get a tremendous kick out of hearing their incredible stories and safari memories when they get back!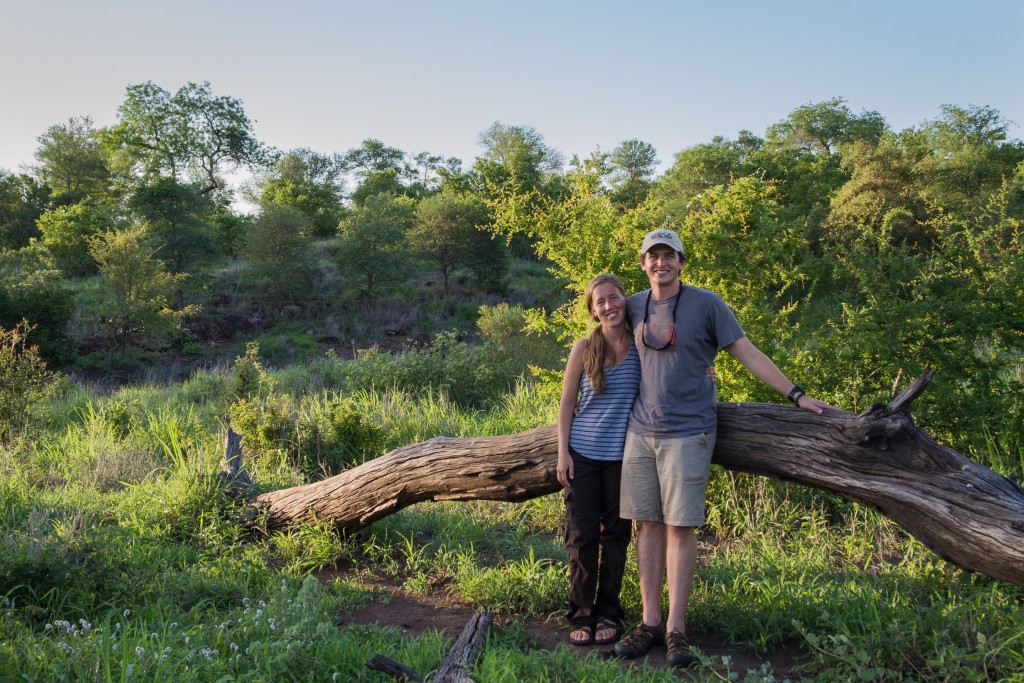 Who is your typical client travelling to Africa and what is their perception of the continent?
Our typical client is an adventurous eco-traveler, with a passion for new experiences. Sometimes a few adventurous souls take one or two apprehensive friends or family members on safari. It is always fun when we get to hear how they settled into Africa's warm arms. Our clients are also conscious consumers who want to know that their money supports ethical organisations.
Some clients misperceive the size of Africa and how diverse each country is, and they start planning their safari with the intention to pack a lot of destinations and countries into one trip. They initially think it will be their one and only safari. Once they discover Africa's beauty and wonder, many make plans to go back. Others understandably picture Africa as a dangerous and risky destination, as the media in the U.S. chooses to bring Africa's not so pretty headlines to light. Our mission is to provide a balance by highlighting the organisation and momentum of Africa's tourism industry, the positive stories that come from it, and how our clients can be a part of its goodness!
What region of Africa and supplier products are you looking to build your knowledge on through attending We Are Africa 2016?
We are looking forward to connecting with new lodges and organisations throughout Africa, catching up with suppliers that we have built relationships with so far, and learning more about how we can be positive participants in Africa's tourism industry. When we were working in Botswana, we fell in love with the story of the family we worked for. Their presence and careful decisions created a safe space for wildlife and also benefitted their community. We are drawn to these stories, and like to learn them when we welcome a supplier into our portfolio. By learning them, it allows us to become personally invested in their success, and it creates a way for us to include our clients in on their mission. This creates the foundation for an enriching, unforgettable safari!
What makes your company, or the people who work with you, different?
We are fueled by our passion for people, wildlife, Africa, and the interconnectedness of it all. We want our clients to realize the important role they play in the wheel of conservation of wild places and local heritages throughout Africa. Thinking back to our early travel days in Africa, Mandy was worried that we were imposing on a space not meant for us. We talked about this often, as we wanted to make sure we weren't negatively impacting the sensitive destinations we visited. While sitting around the fire with one of our favourite guides, she finally asked how his family and friends felt about visitors travelling through his community tucked away in a remote corner of Africa. He told us that his community is honoured to welcome guests from all over the world. He detailed all of the great things that have happened since the start of the lodge, like their community clinic and school, the increase in wildlife populations, and a reliable workplace. This conversation founds the backbone of Safari True. We want to connect our clients with organizations that are careful custodians of their environment, local communities, and wildlife. We want our clients to know about the positive impact they have on an area just by visiting and supporting the right lodges and camps. Learning about the ripple effect that a visitor has on the local community and conservation projects supported by responsible organizations helps create a meaningful, inspiring safari experience.
We Are Africa's ethos is 'Not One Story'. Tell us your greatest story/experience of Africa.
It's hard to choose just one! Many of our favourite stories have to do with the people we have worked with and met during our time in Africa, which may seem unexpected for two diehard wildlife enthusiasts. One of our favorite stories happened when we were working in Botswana. We were a full camp filled with happy guests, and we were all enjoying a special celebration around the fire. The staff were singing, smiles stretched ear to ear, and everyone was dancing along to their beautiful rhythm. After the singing was finished, one of our guests stood up and asked if he could sing a song to express his gratitude for the night. Everyone fell silent and happily gave him the stage. He faced the camp choir, and sang the most beautiful song, slowly and thoughtfully. When he finished everyone in camp could not stop clapping and cheering. His wife leaned over to Mandy and said that her husband hadn't sung for an audience in years. We walked on air back to our tent that night, knowing that we witnessed something special. A group of people from all over the world celebrated life and their mutual appreciation for one another on a tiny island in the Okavango Delta.
Applications for We Are Africa 2016 are now closed. For more information on the show, visit our website HERE.