MEET THE TRIBE: TRIPS IN THE VILLAGE, USA
MEET THE TRIBE: TRIPS IN THE VILLAGE, USA
Debbie Mills – former Navy wife turned travel specialist from Trips in The Village in America – speaks to us about what she's hoping to get from her first We Are Africa experience…
Tell us who you are and what your business is about.
As a Navy wife in 1983 I was looking for a career that would allow me to move around the country as the Navy saw fit and still be able to use my experience and knowledge, no matter where we were stationed. I was going to meet my husband's ship in Palma de Majorca and I went to a local travel agency, where the agent had no idea where Palma might be! So, she and I worked together in planning the trip and we both learned something… She now knew Palma and I knew that was the job I wanted. Our city of Jacksonville, Florida, had a travel school, I signed up – and over 30 years later I'm still travelling and advising clients through the amazing company I work for, Trips in the Village.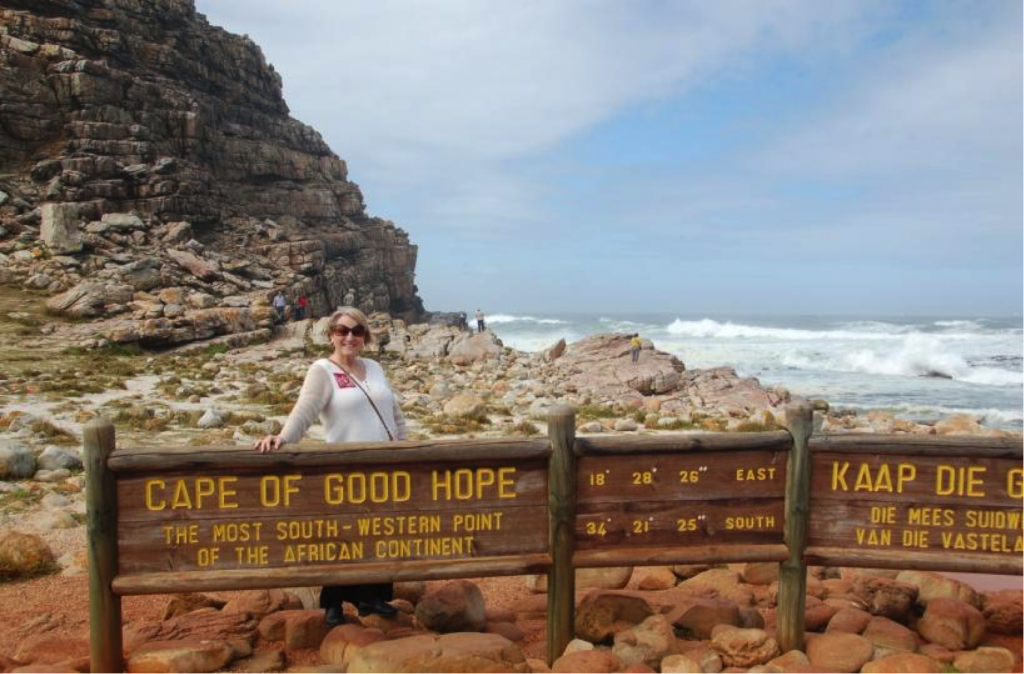 Who is your typical client travelling to Africa and what is their perception of the continent?
My typical Africa client is one who has had Africa on their bucket list for years. Our agency has just booked a family reunion for South Africa and the mother is 85 years of age! This client went to Kenya and Tanzania in 2014 and is now going back. I believe most of my clients will be bucket list clients, but I also believe that they will be repeat travellers as well, going to experience other countries. My client leaving this month is an adventurer. He couldn't decide between Africa or Australia and I convinced him there was no better choice than THE continent, not that I don't love Australia. But for the adventure client, Africa is it. We also had a group of six friends who travelled to South Africa last September and are already talking about seeing a new country this year.
What region of Africa and supplier products are you looking to build your knowledge on through attending We Are Africa 2016?
I want to spend time visiting luxury hotels and boutique properties within the areas I want to specialise in. I am also looking for a contact within Africa to work with directly and not necessarily through a vendor. I'm interested in learning more about the camps and what is offered there that might be different from others. I need to learn the right properties to use for the specific clients just like I do for other hoteliers in the world. I particularly want to focus on Eastern and Southern Africa.
What makes your company, or the people who work with you, different?
Trips in the Village is a boutique agency located in the Village of Ortega here in Jacksonville. The owner, Mrs. Russell Glasheen, started the business 18 years ago and she still has clients that she has had from day one. Trips has been a member of Virtuoso since Russell opened the agency; as a result, we are connected to a global network of luxury properties, cruise lines and local destination advisors and experts. Our travel advisors have visited every corner of the world and all seven continents, allowing us to provide personal recommendations. Our goal has always been to provide the best possible service and travel experience while being cognisant of our client's wishes, needs, concerns and budget. My favorite part of working with Trips is the camaraderie amongst the advisors. Our advisors always add the WOW factor to their trip planning and we all work well together and have fun learning from one another.
We Are Africa's ethos is 'Not One Story'. Tell us your greatest story/experience of Africa.
How do you decide on your favourite experience of Africa? Africa is all about experiences, no matter where you go or what country you visit. No place is the same. I must say that one of the best experiences I had was seeing Botswana through my granddaughter's eyes. Family travel is a must-do in Africa, as the children not only see the animals – they also learn conservation, they meet the locals and learn their customs and history, and they take home an education that they won't get anywhere else.
My most memorable experience was at Mala Mala, South Africa. It was our last night and we had yet to complete our Big 5 – the Leopard. We were heading back to camp when we saw the leopard walking down the road and then he took off into the bush. Our Land Rover followed him and we watched him stop under some trees and listen. He was slithering along the ground when he took off in a burst of speed and captured these two animals. Our guide was so excited as he had never seen this happen before and the resort put his story on their blog. The strange thing was my camera had not been working for night shots and the ranger was not ready for a photo so I just started snapping and this photo surprised us all. He said, "It's a shame we didn't get a photo" when I said "I got one" and of course he didn't believe me since the camera hadn't worked before. When he looked at the photo he got on his radio and called to tell everyone what we had seen.
Are you an African specialist buyer who stands apart from the crowd? If you'd like to join Debbie as part of the We Are Africa 2016 tribe, as either a buyer or exhibitor, send us your application and we'll get back to you!