MEET THE TRIBE: YETRAVEL, CHINA
MEET THE TRIBE: YETRAVEL, CHINA
We Are Africa is dedicated to challenging outdated, negative and monotone perceptions of the continent through travel; as such, we continuously strive to curate only the very best African travel specialists from across the globe. This week's new buyer is one of our hand-picked gems: meet Jerry Xu, CEO of Yetravel in China and find out what he's hoping to discover at the show this May…
Tell us who you are and what your business is about?
I am a wildlife photographer based in Shanghai, and founder and CEO of Yetravel. I went to Africa in 2007 for the first time and climbed Mount Kilimanjaro. The amazing wildlife world impressed me, and after my fourth tour to Africa in 2010, I decided to become a wildlife photographer. Since then, I have been to Africa more than 25 times, including visits to Kenya, Tanzania, Namibia, South Africa, Zimbabwe, Madagascar, Mauritius, Reunion, Seychelles, and Egypt. In 2014, we built our own company, Yetravel, which provides nature-related travel packages to our clients in the Chinese market. There are several reasons I started this business: a) I love nature and I am a professional wildlife photographer; b) I know the nature travel business and I know the Chinese market; c) Our mission is to provide high-quality nature travel products and experiences to our clients, so that we may promote eco-tourism and use our photos and efforts to protect nature and wildlife.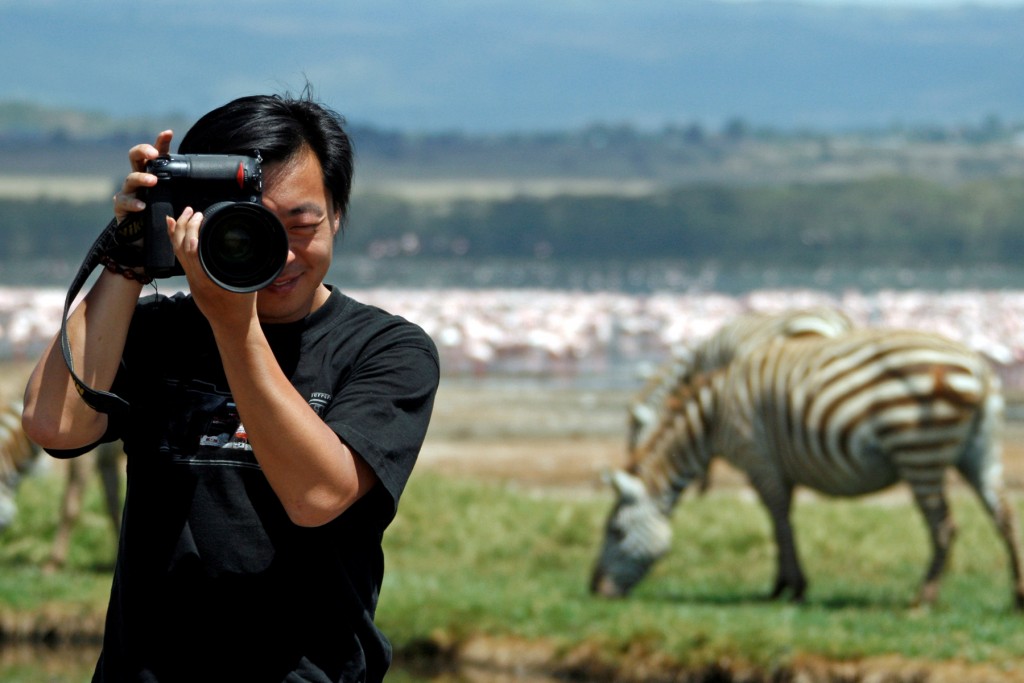 Who is your typical client travelling to Africa and what is their perception of the continent?
Our customers love nature and wildlife, and they prefer nature tours rather than shopping or city tours. They have different interests and expectations for their trips – including nature photography, safari, nature luxury, family trips into nature, eco-training, soft adventures and beach holidays. All of these themes are related to nature. If they have not come to Africa before, most of them regard Africa as a poor, hot, dangerous and boring destination. But we educate them and bring them to Africa with different themed packages that match their needs… And then they start to love Africa.
They then come back again and again, just as I do!
What region of Africa and supplier products are you looking to build your knowledge on through attending We Are Africa 2016?
Southern part, Eastern part and Madagascar. We are also interested in the following: wildlife photography, birding, eco-friendly tours, luxury lodges and tents and soft adventure programmes most importantly.
What makes your company, or the people who work with you, different?
We focus on nature, and nature only! We know Africa and the Chinese market, and we know what will be needed and how to package it to reach potential clients. We also provide professional services and tour leaders to make the whole trip worthy.
We Are Africa's ethos is 'Not One Story'. Tell us your greatest story/experience of Africa.
My second visit to South Africa was one of my best travel experiences in Africa. I attended an eco-training programme for the first seven days in Kruger National Park. As a young person from a big city, walking in the wild was so incredible and full of fun and surprises. With guidance and knowledge from professional nature guides, I learned a lot from nature – including reading animal footprints; determining bird sounds; I learnt that even DUNG BEETLES HAVE A RIGHT OF WAY! After eco-training, I visited Camp Jabulani for another three nights. It was a totally different experience, top luxury, and a real safari. This trip brought me the real African nature and I was very impressed.
Are you an African specialist buyer who stands apart from the crowd? If you'd like to join Jerry as part of the We Are Africa 2016 tribe, as either a buyer or exhibitor, send us your application and we'll get back to you!