WELCOME TO THE TRIBE: 3 OF AFRICA'S MOST INSTA-READY HOTSPOTS
Africa, get ready for your close-up! With travellers snapping their way around the globe like there's no tomorrow, looks might not be everything, but they sure do help. Check out just a few of our most Insta-ready recruits who're showcasing our continent from its finest angles…
---
NAME: Namibia Tours & Safaris
LOCATION: Namibia, Botswana, South Africa, Zambia and Zimbabwe
WHAT'S THEIR STORY? From the sight of the awe-inspiring dry desert landscape of Namibia to the absurd multitude of picturesque vantage points at Victoria Falls, it's hard to appreciate Africa from one fixed location – which is why Namibia Tours & Safaris have chosen to take travellers for the ride of their lives across some of the most picture-perfect parts of Africa. Running strong for 20 years, whether they opt for tailor-made fly-ins or self-drives, travellers won't be able to resist the chance to get out their smart phones (or techy cameras, even!) to snap up a lasting memory of Namibia's burnt orange dunes and mist-shrouded coastline decorated with skeletal remains of ships; game sightings of The Big Five on their safari; or of the expansive wetlands of the Caprivi. By the end of their adventures – whether or not they're the next Ansel Adams – travellers will have a pile of frame-worthy shots that will make their Instagram followers go green all over.
SOCIAL SPOTLIGHT
https://www.instagram.com/p/BXYbFimhxQ1/?hl=en&tagged=namibiatours
https://www.instagram.com/p/BYBsXMXjIZ4/?hl=en&tagged=namibiatours
---
NAME: Under One Botswana Sky
LOCATION: Botswana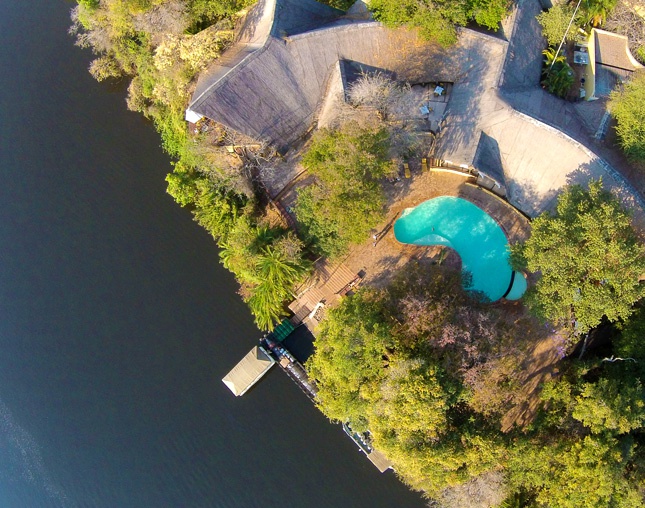 WHAT'S THEIR STORY? With six sustainability-focused lodges dotted around the magical landscape of Botswana, which today is one of the most sparsely populated countries in the world, Under One Botswana Sky's properties couldn't better placed for unlocking – and snapping up – the natural beauty and bounty of this country. Outings to capture the crème de la crème of the place's natural wonders beckon to even the most timid of camera connoisseurs, with views of everything from the wide-open spaces of the Makgadikgadi Salt Pans to the wildlife-rich arteries of the Chobe River. And if travellers needed any more incentive to keep their cameras at the ready, Under One Botswana Sky recently ran "The Magic of Botswana Photo Contest" to celebrate Botswana as "the ultimate safari destination". From shots capturing moments of pure comedy to breathtaking beauty, travellers need only look at the photos of winners and shortlisters on Under One Botswana Sky's social feeds to feel the wanderlust… For now, though, here are a few of our faves from the contest:
SOCIAL SPOTLIGHT
---
NAME: Blue Mountain Luxury Lodge
LOCATION: South Africa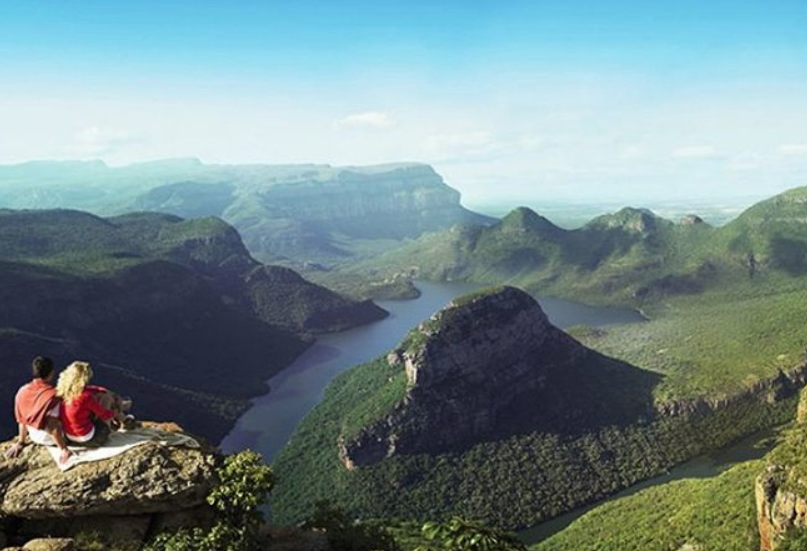 WHAT'S THEIR STORY? Located in the beyond-photogenic area of Mpumalanga in South Africa, there lies a lodge that will invite as many photos of its interiors as the lush wilderness outside. While each room has its own individual style, the air of an eclectic stately manor permeates throughout the space, with grand, tanned-leather or patterned armchairs that beg you to photograph them before you sit on them, along with vibrant patterned rugs and chic detailing in the gold metalwork. Offerings of scenic routes such as "The Panorama Route" and excursions via hot air balloon and helicopter mean that photo opportunities are plentiful and diverse, with the prospect of views and snaps of one of the world's most famous wildlife sanctuaries, the Sudwala caves, and the world's largest, greenery-spotted canyon by Blyde River calling travellers far and wide.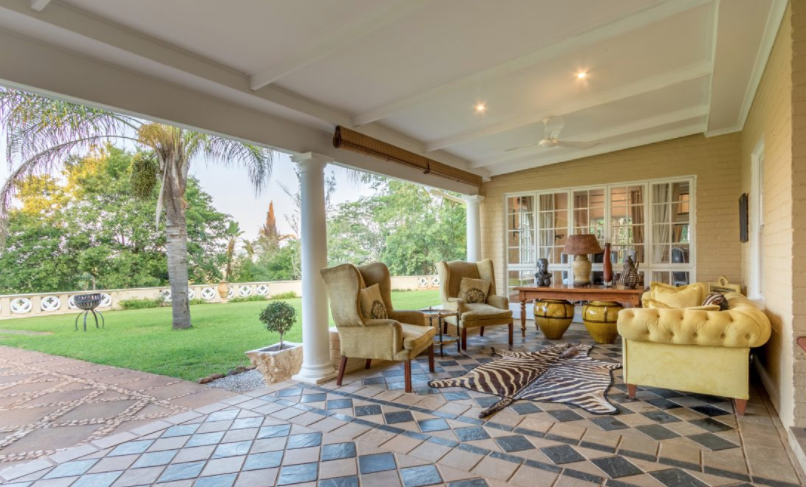 SOCIAL SPOTLIGHT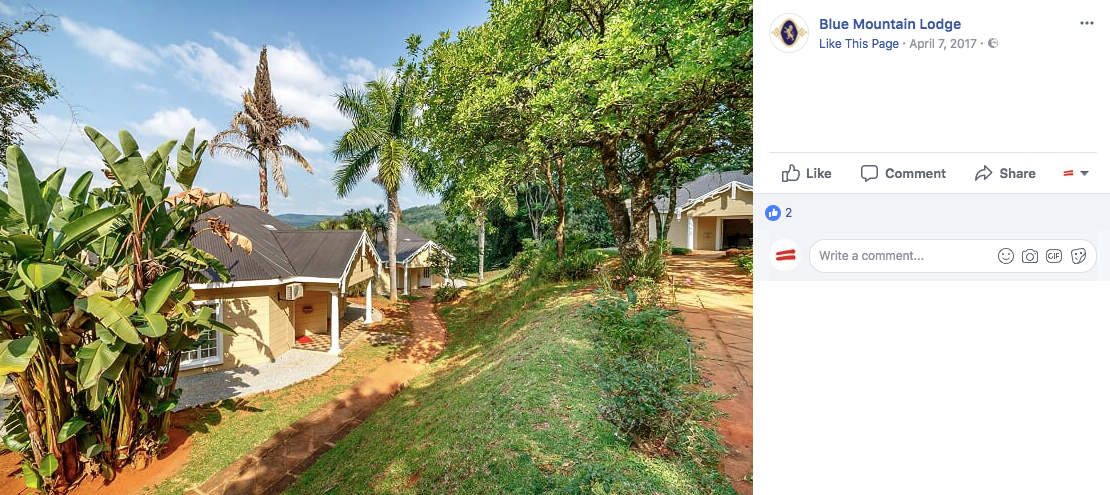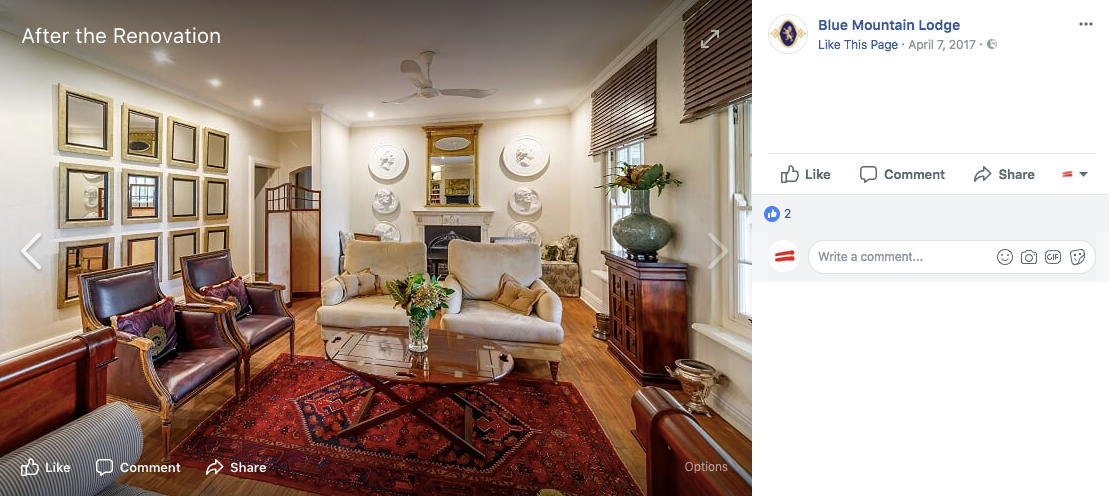 ---
Think you have what it takes to join the tribe? Tell us your story and why you belong with We Are Africa using the application links below.