CONSERVATIONIST PIN-UPS: HOW EFFECTIVE IS CELEBRITY-DRIVEN CONSERVATION MARKETING?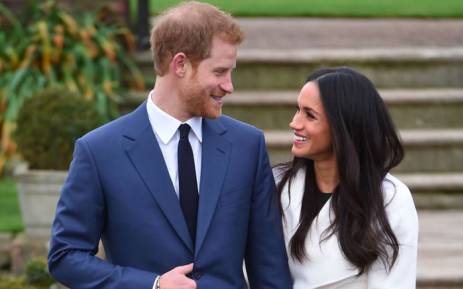 A third date in Botswana is impressive by any standards – even by those of an English prince and American film star. Although Harry and Meghan – who announced late last year that after two dinners in London, they had jetted down to Maun to check on the local rhino population – are simply the latest in a long line of celebrities throwing their names behind wildlife conservation causes.
Lupita Nyong'o, the Oscar-winning actress, recently posed with a baby elephant rescued from a poacher's snare at the David Sheldrick Wildlife Trust in Nairobi, telling her 2.6 million Instagram followers that "33,000 elephants are killed every year so that a few people can wear and display a few trinkets. We can do better."
Sir Paul McCartney, Stephen Fry and Ricky Gervais have been lending their weight to save beautiful beasts such as the lion and leopard, and other, less cuddly animals like the critically endangered pangolin, whose scales are (incorrectly) believed to have medicinal qualities in Asia.
https://www.instagram.com/p/BVRdB90AnTj/
Cara Delevingne and Natalia Vodianova raised thousands for Save the Elephants in London last year, while Susan Sarandon recently said, "The crisis facing elephants is particularly tragic. Everything about them is extraordinary. Their intelligence and emotional complexity, the depth of their matriarchal social ties and just their sheer physical majesty."
And then there's Leonardo DiCaprio – arguably the world's top conservationist pin-up. His eponymous foundation has donated millions of dollars to causes ranging from a crackdown on the illegal ivory trade to safeguarding marine and polar habitats.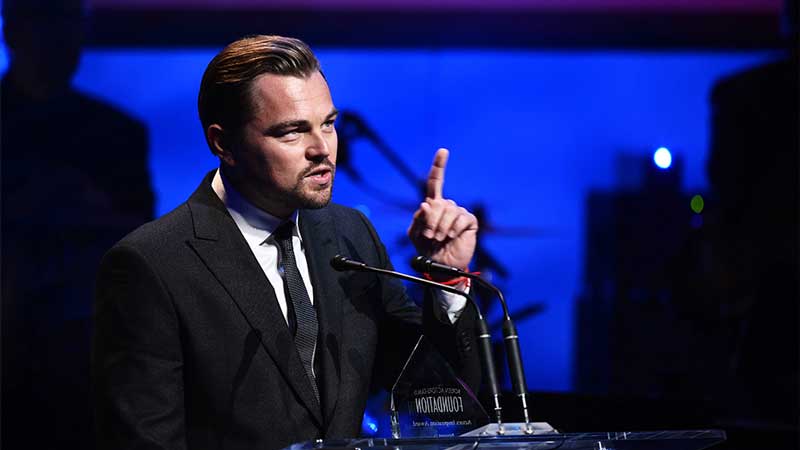 A number of Hollywood notables have also trained their cameras on the cause, making documentaries about the plight of the elephants ­– Kathryn Bigelow, the Oscar-winning director made a short film Last Days. Sex and the City's Kristin Davis produced the Gardeners of Eden, while tech billionaire Paul Allen made the touching Naledi: A Baby Elephant's Tale.
Savvy charities such as WildAid* have spotted the hugely influential voice wielded by these household names and brought them on board, creating celebrity-driven hashtags such as #JoinTheHerd, which saw donations to their elephant initiative rise by 94 per cent after a few high-profile retweets. WildAid has also made easily shareable clips with public figures like David Beckham, Prince William and Chinese basketball player Yao Ming, calling to end the illegal wildlife trade in elephants, rhinos and sharks.
China Bans #ivory Why 2018 Is The Year Of The Elephant #JoinTheHerd @Forbes https://t.co/WdNgZTqYEa pic.twitter.com/aRLywv81J1

— WildAid (@WildAid) January 6, 2018
"Stars are magnets, and they attract other stars", said Laura Frederick, a philanthropy lecturer at New York University for an article in The New York Times. "And before you know it, the whole celebrity scene is totally on board with saving elephants around the world. It's the sexy cause of the moment."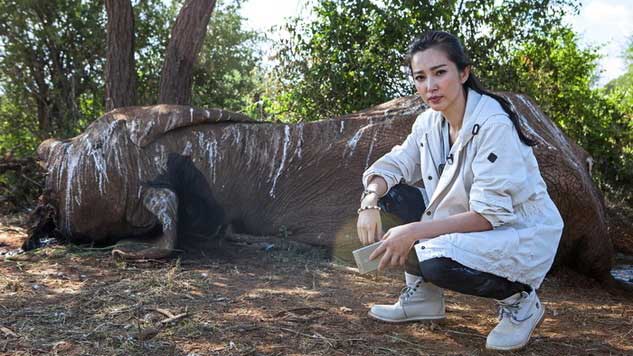 And while the British royal family and Golden Balls himself are certainly up there on the sexy stakes, it is arguably Yao Ming and Chinese contemporaries of his, such as actress Li BingBing, who wield the most power in this cause. That is because nowhere is education against the perils of elephant and rhino poaching more necessary than in China and Vietnam.
"While protecting the animals and preventing poaching in Africa is very important, the only way we will eradicate poaching altogether is by stopping the demand in Asia", says Patrick Bergin of the African Wildlife Foundation. "We all need to be ploughing a lot of money into this."
However, not all NGOs are on board with a celebrity-led approach to raising awareness of animal issues. When Italian actress and conservationist Benedetta Mazzini opened her talk at We Are Africa's 2016 Conservation Lab by saying that Leonardo DiCaprio's Academy Award speech on climate change did more to further that cause than any NGO could, she received a number of complaints from conservationists.
It is understandable why dedicated charity workers believe that they should be able to raise awareness for the devastating poaching crisis without enlisting the help of actors or pop stars. And that turning the deaths of elephants and rhino into a cause célèbre in the most literal form debases the problems facing wildlife around the globe.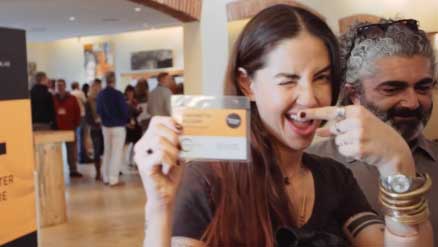 However, Mazzini believes it is the fastest way to protect the environment and keep these animals alive. "We live in an era where the most important conservationists aren't listened to nearly as closely as actors, singers, or anyone with a background in television. This is the shocking reality, and we must use it to our advantage."
"However, studies have proved we mustn't use any old celebrity", she continues. "The public will only take them seriously if they are someone with a proven track record in environmentalism or charity work. Kim Kardashian is not going to cut it. However, with the right person like Leo  DiCaprio or Edward Norton, people will not only listen to them, but they will also respect their viewpoint."
Mazzini counsels travel companies involved in conservation work to use their reach to collaborate with these household names. "What people don't often realise is that if you present these stars with the right cause, they will work with you for free. They don't expect a fee and will promote it on their own social media. Great Plains did it very well with Jared Leto.
However, other studies counteract Mazzini's point, with a 2017 research article stating that while celebrity-driven conservation marketing does make consumers engage with the content, the cause itself is less likely to be remembered than when it features a non-celebrity expert. "Celebrities were less effective at generating campaign message recall than non-celebrities", it states. "These findings suggest that celebrity endorsement should be used carefully."
And while it makes sense that the general public would place more weight on an expert opinion than that of an actor, the fact remains that no NGO or conservationist will ever have the international reach of a Leonardo DiCaprio or Prince Harry. And in this urgent quest to keep Africa's animals alive, we all need to put aside our egos and prejudices in order to spread this vital informational as far and wide as possible.