A PRE-TOUR WITH A DIFFERENCE
Occupying pride of place on our Untold Stories showcase on the We Are Africa show floor, Uthando (Love) South Africa captured the hearts and minds of our tribe when they debuted as our community development partner in 2015 – read more from Executive Director James Fernie here. Returning for a second time, this year they gave the tribe the chance to see first-hand the difference their donations have made with a very special pre-tour of some of the community projects Uthando helps to fund.
For those tribe members who signed up for the morning pre-tour, a 9am bus picked them up on Monday 2 May and headed out to a selection of community projects in townships in and around Cape Town. Curious to know what they were up to? We thought so…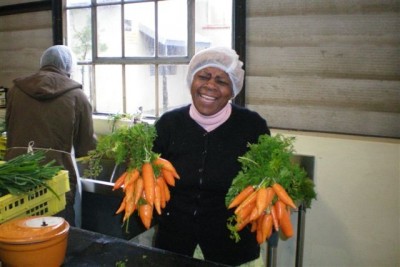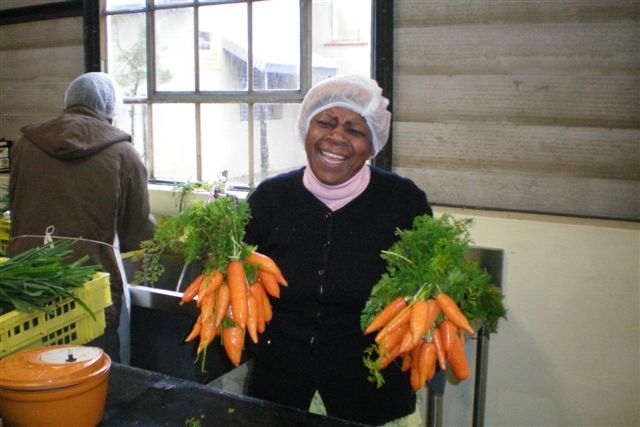 First up they visited Abalimi Bezekhaya, or "Farmers of Home"– an urban agricultural project engaging 5,000 micro-farmers who grow organic vegetables in Cape Town's dusty townships. Here's a fact for you: our Hotel Partner Mount Nelson Hotel obtains a portion of their vegetables from Abalimi on a weekly basis and even have an "Abalimi Bezekhaya Salad" on the Planet Restaurant menu; so if you couldn't make it on the tour, next time you're in town you can get a taste (literally) of Uthando's hard work there.
Next on the itinerary was Ekhaya Ekasi, or "Home in the Hood" – a multi-purpose centre helping to create economic opportunities, particularly for women, and combat the terrible effects of poverty through a number of programmes, including literacy, education, skills development in arts and crafts, mobile photography and health and wellness. The centre also boasts a must-see rooftop vegetable garden.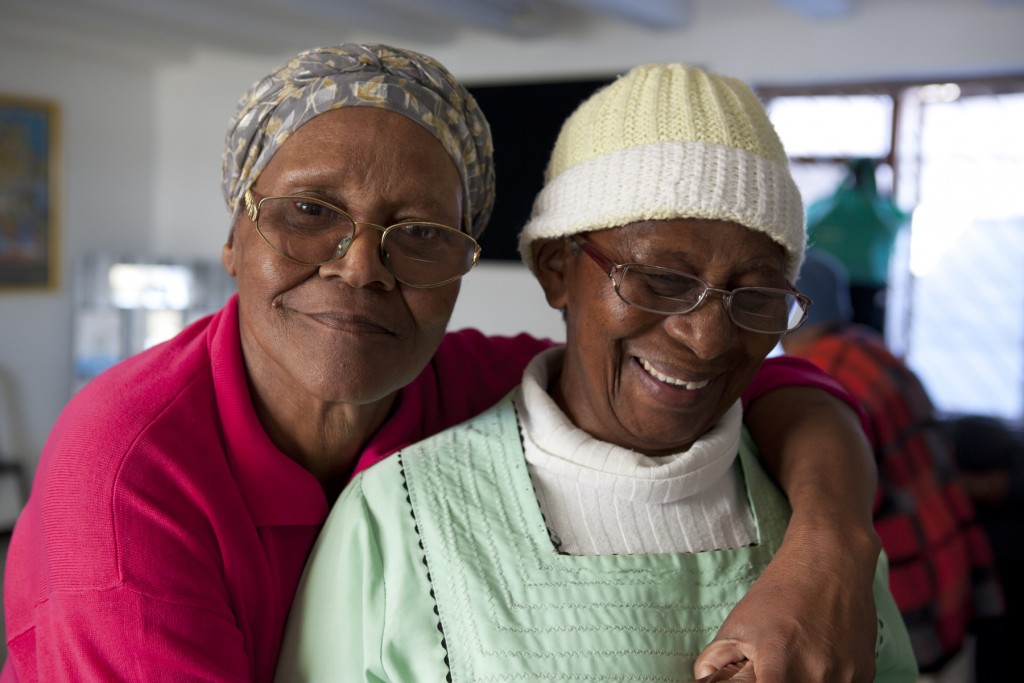 The tour finished with a visit to Neighbourhood Old Age Homes (NOAH) – a centre catering for the needs of the elderly in the sprawling township of Khayelitsha, to which We Are Africa and the tribe donated to this year and in 2015. Many of the elderly visitors to the centre grew up under the Apartheid regime and have lost their families through the displacement and separation of whole communities – as a result, many of them live alone with no support system, which is what makes NOAH such an important part of their lives.
Since they often come from far away and may also be unable to travel alone, a dedicated transport system has been developed to enable them access to the centre. As you can imagine, this makes for a very expensive project, which is where We Are Africa and the tribe's contribution comes in: the money we raised will be used for this and various development programmes.
We had been told that the seniors love spending time with visitors, sharing their stories, singing, dancing and generally sharing their incredible sense of humanity, so this succeeded in being a very special experience. Plus, those tribe members on the tour not only got to meet the people benefiting from their support for themselves; they also had the pleasure of presenting this year's donation from We Are Africa and the tribe, totalling a whopping R78 100 – thank you so much to everyone who contributed!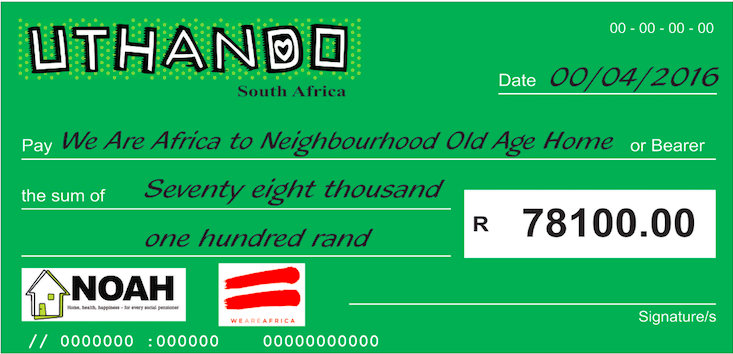 If you're interested in learning more about the plight of seniors in South Africa, Abantu Abadala: Conversations with the Elders is a beautifully illustrated book giving further insight into the lives of 16 elderly black South Africans who lived before, during and after apartheid – including their, perhaps surprisingly, positive message for the world. Those on the tour would have had the opportunity to purchase the hardback edition; but for those who couldn't make it, you can download the eBook for just R279.00 – simply download the Future Managers app and browse the Community Development section to purchase. Best of all, 100% of the proceeds from the sale of the book support the seniors through NOAH and Masibathande Seniors Project.