WILDERNESS VENTURES INTO THE LAND OF A THOUSAND HILLS
Wilderness Safaris has long been one of the leading lights in African tourism when it comes to launching properties that champion sustainable interaction with the surrounding communities and environment, so we were excited to hear them announce their latest venture at this year's We Are Africa Opening Cocktail: Bisate Lodge in Rwanda. To find out more, we caught up with Wilderness' CEO Keith Vincent to tell us more about what we can expect when the lodge opens in mid-2017.
What made you set your eyes on Rwanda and why now?
Rwanda lies at the heart of the mega biodiverse Albertine Rift. Much of Africa's biodiversity evolution has centred on the Great Rift Valley, where over tens of thousands of years different ecosystems have been alternately connected and isolated. It is for this reason that the Albertine Rift is one of the most important biodiversity hotspots on the continent – 31 of its nearly 300 mammal species and 35 of its 900 bird species are found nowhere else on earth! It is also the area in Africa holding the highest number of threatened and endemic birds and mammals.
As Africa's leading sustainable and authentic ecotourism company, our vision is to create life-changing journeys in order to build further conservation economies in Africa. In order to affect a more far reaching impact on African biodiversity conservation, we wanted to migrate our 35-year old model out of the savannah desert into the rainforest. We knew that in order to make this effective, we needed a charismatic creature that was the equal to the large mammals of the savannah. The mountain gorilla certainly fits this brief and we knew that if we organised a lodge circuit around this species, which shares 98% of our DNA, we could bolster tourism numbers to the region.
In addition, Rwanda has an iconic story in its own right and the miracle of its renaissance from the tragedy of the 1994 genocide is a story that everyone in the world should be exposed to. Today's Rwandan government is inspiringly organised, accountable and visionary. We have felt nothing but welcomed by the country and its people and are truly excited to contribute to the momentum and resurgence of this tiny nation.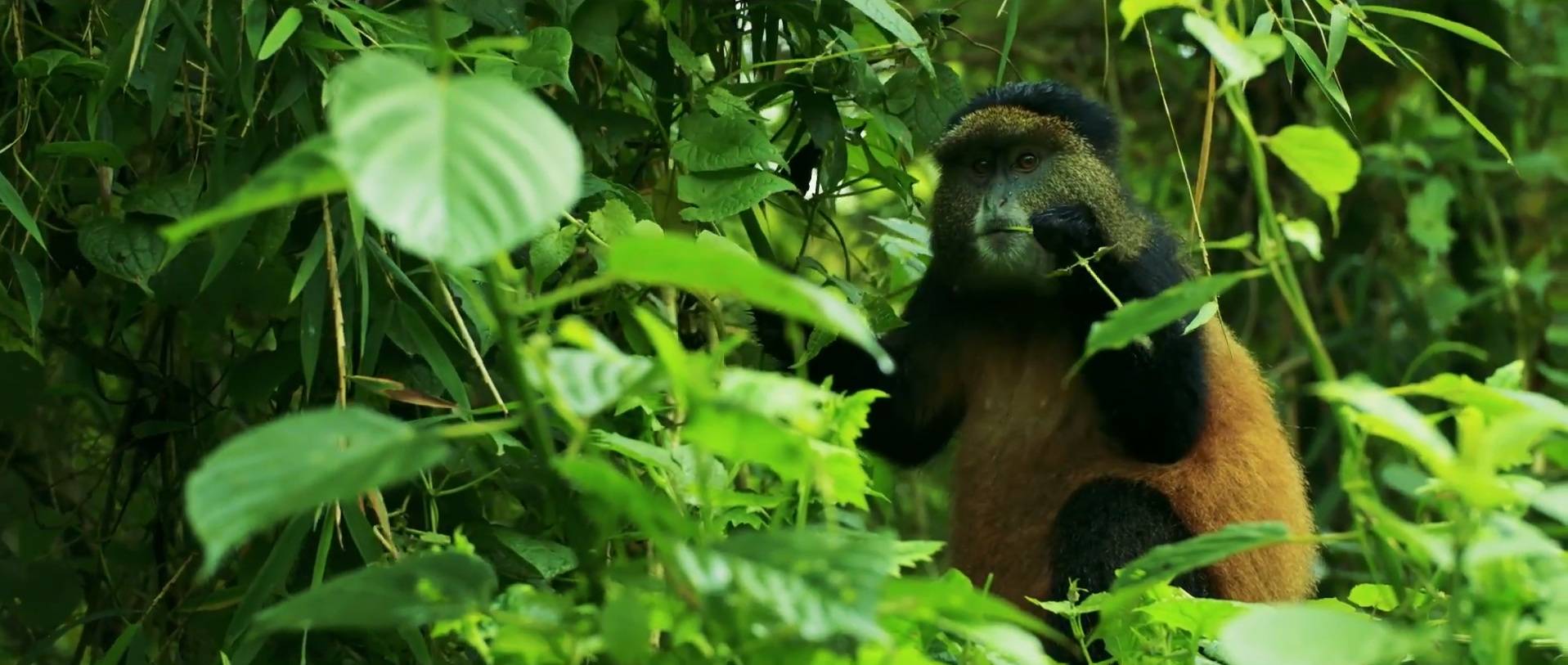 What experience can visitors expect to have at this uniquely located luxury lodge?
The location itself, situated in the amphitheatre of an eroded volcanic cone, is dramatic and unique. The luxurious Bisate Lodge will have sweeping views towards the spectacular and often mist-shrouded Karisimbi, Bisoke and Mikeni volcanoes. This will allow one to imagine the pioneering efforts of early gorilla conservationists like George Schaller and Dian Fossey, and really epitomise the drama and romance of "Gorillas in the Mist". We believe that Bisate is the ideal location from which to track and observe the endangered mountain gorilla in the neighbouring Volcanoes National Park, and we will also be introducing unique overnight outings to Karisimbi Base Camp via Dian Fossey's gravesite.
Our visionary reforestation and community partnership project means that all of our guests are actively involved and contributing to the restoration of this critical Afro-alpine landscape and the unique creatures that call it home. Guests will be able to visit the nursery and participate in indigenous tree planting programmes, as well as enjoy the returning bird and mammal life of our re-establishing indigenous forest on guided nature/birding walks. Other guided walks will include visits to the nearby pyrethrum fields and organic vegetable picking.
Guests will be able to immerse themselves in the traditional social and agricultural life of the surrounding Bisate and Nyabatsinde communities, enjoying a holistic experience of both the local culture and the area's incredible biodiversity. Guided visits to Bisate Village and Bisate primary and secondary schools will be available, as well as access to Iby'iwacu cultural village in the afternoons. For avid mountain bikers, there will be plenty of guided trails available to explore the surrounding area.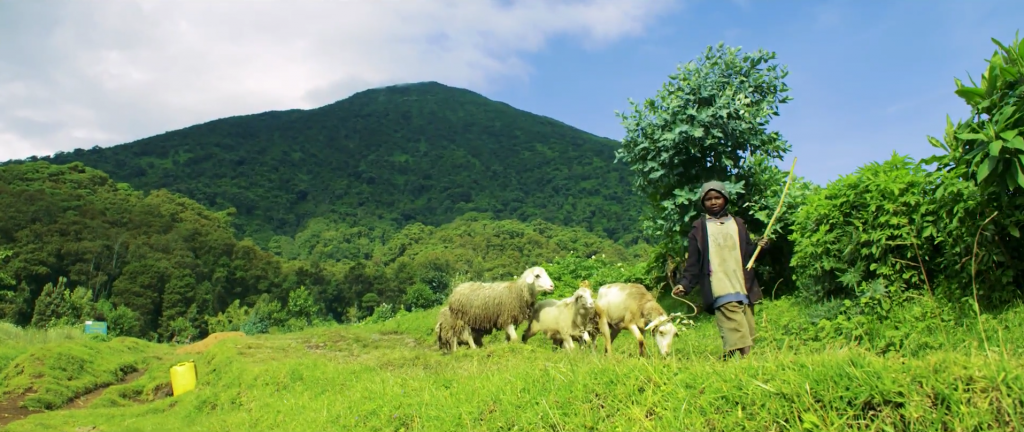 Wilderness is known for having a strong ethos in ecotourism and the conservation of land and communities. How do you plan on carrying this responsibility out through this new lodge?
As with every Wilderness Safaris project, our development strategy is based around our 4Cs sustainability framework of Commerce, Conservation, Community and Culture. In the Rwandan context of very high rural population densities and the resurgent national identity, Community and Culture are pivotal. To this end we engaged in an extended consultation and engagement process with the members of the Bisate and Nyabatsinde communities, ultimately purchasing 27ha of steep subprime agricultural land with no dwellings from more than 100 families. This resulted in an injection of approximately USD500 000 into the local economy, with this revenue being used for land purchase, housing, business development and education.
In the initial phases of reforestation, we have already employed five members from the local community. The Lodge development itself will see the creation of 200 temporary jobs and the Lodge operation will create approximately 50 permanent positions. Culture in the form of traditional architecture, craft and beliefs has been incorporated into the Lodge design and interiors and will be an integral part of our guest experience.
Of course Commerce is important and we do believe the Lodge will be successful, however, of critical significance to us as a company is the impact this project has on Conservation. The Lodge will thus accordingly be built to our high standards of sustainability and will incorporate our latest innovations in EMS (Environmental Management Systems), such as rainwater harvesting, hybrid renewable energy and waste disposal etc.
But beyond this it is the reforestation of the 27ha about which we are most excited. We have already planted more than 4000 indigenous trees and have significantly expanded the size of our indigenous tree nursery, which currently holds in excess of 30,000 seedlings of a variety of local species. As our reforestation efforts advance, we anticipate the recolonisation of the site by as many as 12 bird species endemic to the Albertine Rift. We expect a handful of similar endemic small mammals to do the same. Our reforestation efforts won't end there and we have ambitious plans to partner with various stakeholders to grow these efforts in a meaningful way that ultimately expands the National Park.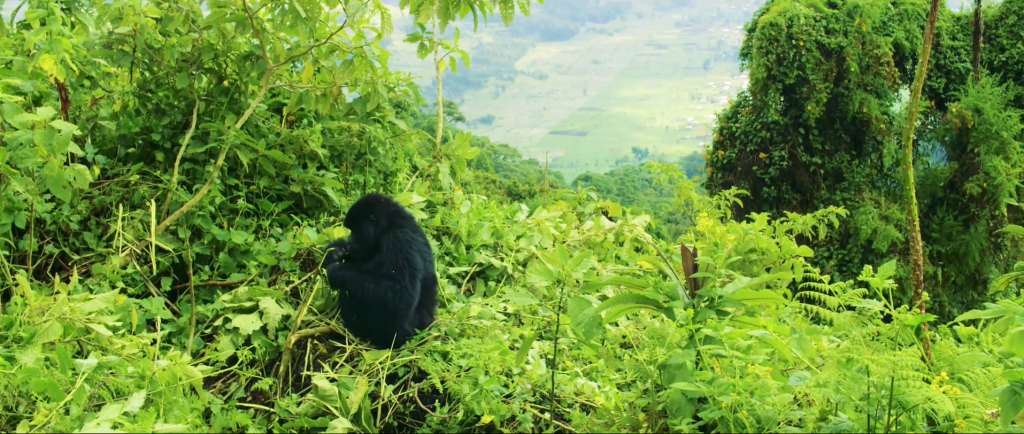 In terms of hospitality, what makes this lodge different from what's already out there?
The site itself is incomparable in terms of its natural splendour, its sweeping views towards the Karisimbi, Bisoke and Mikeni volcanoes, the reforestation project and its size and isolation from non-natural disturbances. It will be the most self-contained lodge in the area, offering myriad activities onsite such as Rwanda coffee and tea cupping/tasting, in addition to being superbly based to view the mountain gorillas in the neighbouring Volcanoes National Park. We have a dedicated operations team, headed by Christo Potgieter who has years of hospitality experience, busy tailormaking the generous offering that will become synonymous with Bisate, as well as fine-tuning the architecture and décor to ensure it is not only the most luxurious lodge in the area, but the most enticing in terms of offering a holistic conservation and cultural immersion of this extraordinary area.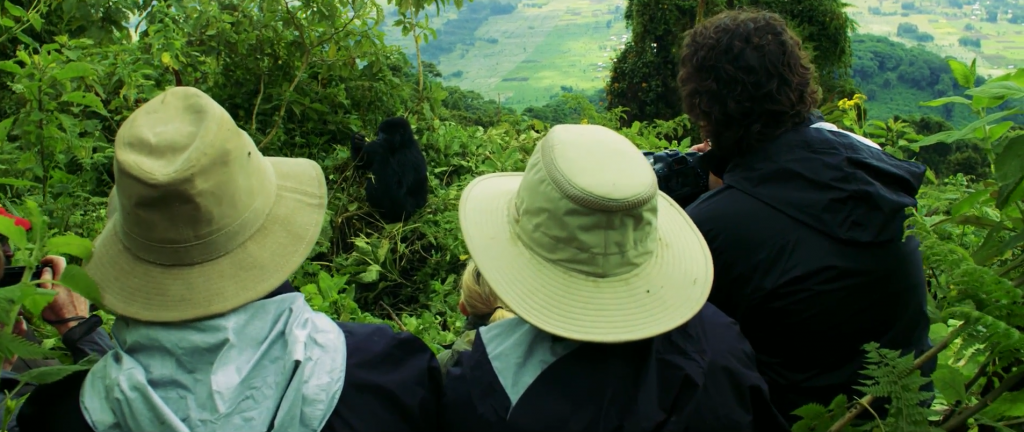 What do you wish people knew about Rwanda?
Its miraculous renaissance since the 1994 genocide and the inspirational achievement of forgiveness and restoration; the rebirth of a model country. Beyond this there are of course the gorillas of the Virunga Volcanoes – a life-changing experience – and a whole raft of Albertine Rift biodiversity like the montane rainforest, chimpanzees and many other primates of Nyungwe Forest National Park. It is quite simply just one of those countries that you have to visit. We are truly excited to contribute to the momentum and resurgence of this tiny, beautiful nation.