MEET OUR CONFERENCE SPEAKERS
Now in its third year, the We Are Africa Conference is dedicated to shaping the stories of modern Africa. For 2016, we're excited to introduce two keynote speakers who will be taking to the stage at Cape Town City Hall to tell their own stories Made In Africa.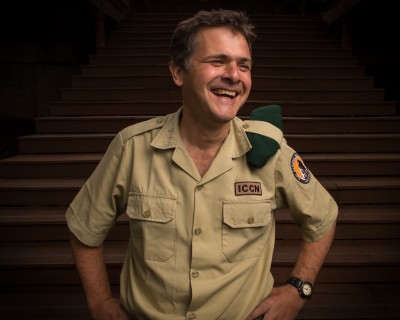 First up is the Director of Democratic Republic of Congo's Virunga National Park, Emmanuel de Merode. Conservationist and anthropologist de Merode's work focuses on supporting African wildlife rangers in remote and difficult wildlife reserves; but he is perhaps most widely known for his silver screen debut in the 2014 movie 'Virunga', which follows a team of brave individuals who risk their lives to protect the last mountain gorillas in the chaos of civil war, along with being named National Geographic Society's Explorer of the Year in 2015. Originally from Belgium (where he holds the title 'Prince', no less), he became a citizen of DRC since his appointment as Director of Africa's oldest National Park in 2008 and now lives at the park headquarters in Rumangabo – which just goes to show that you don't have to be born in Africa to be Made in Africa.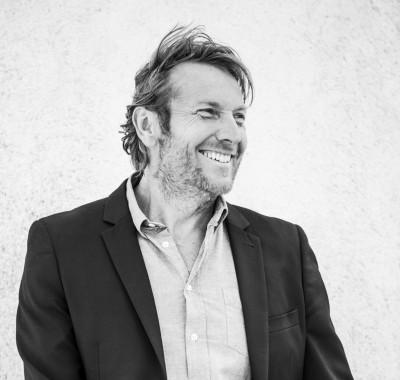 Joining him is Jochen Zeitz – owner of Segera Retreat; founder of Zeitz Foundation and the Long Run Initiative; co-founder of Africa's first major museum of contemporary art, Zeitz MOCAA; co-founder of The B Team, a global non-profit that he founded with Sir Richard Branson; and board member on various sustainability committees. Quite the CV, but that's to be expected of a man who became the youngest CEO in German history when he took the reigns at PUMA aged just 30, in 1993. Born in Germany, Jochen now utilises his strong background in business and marketing to invest in his passions for conservation, sustainability and the arts both in Africa and across the world. He'll be enlightening the tribe on how Africa and its diaspora played a role in his work at PUMA, as well as talking about the positive influence the travel industry can have in inspiring people to sustain environmental and community projects – and in telling the story Made In Africa.
---
Following on from our keynote speakers we'll be welcoming our Made In Africa panel, comprising five undeniably cool influencers hailing from various corners of the continent, who'll be discussing how their work contributes to an authentic, homegrown story of Africa, as told by Africa, for Africa.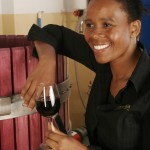 Ntsiki Biyela is a Winemaker at Stellekaya Wines, who was first recruited to apply for a wine-making scholarship before ever having even tasted it! But as the first black female winemaker in South Africa with a passion for red wine, she's come a long way since then. She graduated from Stellenbosch University with a BSC. in Oenology before joining Stellekaya Wines in 2004, where her very first wine won gold from Michelangelo; then in 2009 she was awarded South Africa's Woman Winemaker of the Year.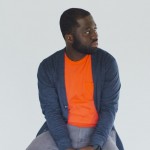 Aaron Yeboah Junior is the Founder and Creative Director at African Lens, We Are Africa's partner in this year's Made In Africa photography campaign. Born in Ghana, he studied in the United States before returning to the motherland with the intent to help create a platform for young and gifted, likeminded African people to produce inspiring, evolutionary projects. His mission in creating African Lens magazine, which comprises a biannual print and digital publication, is to challenge the usual Western view of the African continent by celebrating and showcasing African photographers.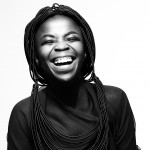 Zolani Monica Mahola-Klemp is an actress and lead singer of award-winning Afro-infused band Freshlyground, who graced the stage at We Are Africa 2014. Having grown up in a township on the outskirts of Port Elizabeth in South Africa, she went on to study drama at the University of Cape Town, before making her on-screen debut in a local TV drama. In 2002, Mahola-Klemp and six other musicians launched Freshlyground; soon after, the Sunday Times referred to her as one of South Africa's best and most inspiring young singers.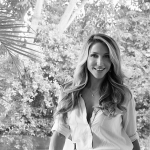 Maira Koutsoudakis is an internationally acclaimed, Johannesburg-based interior architect and the CEO and Founder of the LIFE group of companies and LIFE Interiors Architecture Strategic Design, with a passion for environmental sustainability, urban regeneration, heritage conservation, education and mentorship. With a design footprint across the continent and its islands, as well as overseas, the firm's projects have garnered over 52 international awards, while Maira herself was the winner of Glamour's Woman of the Year Award in 2014 and the SA Style Icon Award in 2015.