CONSERVATION LAB 2017: FIVE WAYS TO ADDRESS THE CONSERVATION FUNDING SHORTFALL
It's a recognised assumption that conservation is a long and complicated game, with diverse, diffuse and specific aims and requirements for each individual project. However, regardless of the unique challenges faced across the conservation sector, one particular struggle unites all its players: the shortfall in conservation funding and the corresponding need to innovate and discover new ways of raising the income required to achieve our desired goals.
The Conservation Lab was created to instigate conversations around how conservationists, travel industry experts and other interested parties (such as government, private finance and philanthropists) can collaborate to overcome such obstacles. However, with just 3% of all charitable contributions in the US in 2015 going to the environment and wildlife (compared to 33% to religion and 16% to education, according to Giving USA 2016: The Annual Report on Philanthropy for the Year 2015), it's clear that there is a lot more debate to be had in order to spark new ways of thinking around raising the necessary capital.
Consequently, in May 2017, our sibling brand Conservation Lab gathered a panel of several leading thinkers in the African conservation sector to discuss the difficulties and opportunities surrounding the topic of confronting the funding shortfall in conservation, focusing on reaching conservationists, donor organisations and consumers. Unsurprisingly, the discussion raised as many questions as it did answers, but the conversation – and resulting report – is nonetheless insightful.
Funding is intrinsically linked to questions of quantitative versus qualitative value, and any strategy must be a delicate and considered combination of practical, business-minded processes and storytelling. With this in mind, our panel outlined five areas worthy of exploration for conservationists, travel brands and the two working in tandem, when considering how to tackle a lack of funding for conservation initiatives and related tourism projects.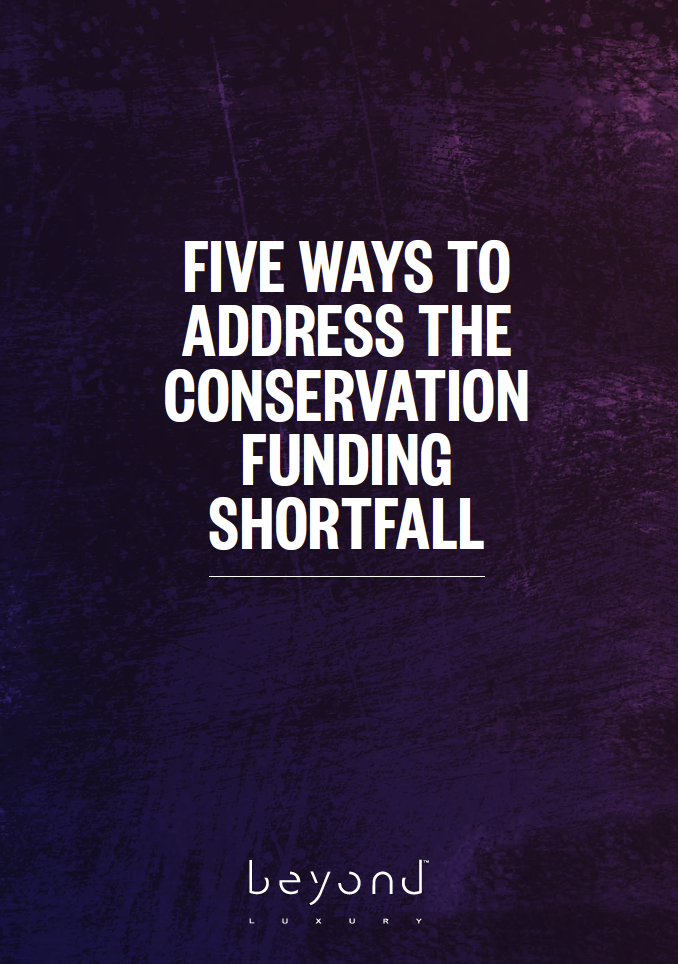 ---
Want to know more? Or interested in taking part in the 2018 Conservation Lab? Contact paul@beyondluxury.com.