HOW DRC'S ARTISTS COULD CHANGE PERCEPTIONS OF THE HEART OF DARKNESS
"People see the DRC [the Democratic Republic of the Congo] as just this country of war and death and suffering, but look around – these are such beautiful works filled with such colour and humour and sensuality. I want this exhibition to widen people's perceptions of the country."
Speaking in 2015 at the opening of "Beauté Congo 1926-2015 Congo Kitoko" – the exhibition he curated at Paris' prestigious Fondation Cartier – Andre Magnin captures the power of art as a device for shattering stereotypes. Caught in seemingly perpetual war for as long as anyone can care to remember, the nation formerly known as Zaire is as desperate for perceptions to be widened as anywhere on earth. Spanning 10 decades and showcasing over 350 works – most of which were previously held in private collections that have never before been displayed in public – Magnin's mammoth retrospective of Congolese art sure succeeded in shifting notions and raising awareness for the troubled country, particularly in creating a new and well-deserved appreciation for a group of artists who called themselves 'popular painters'.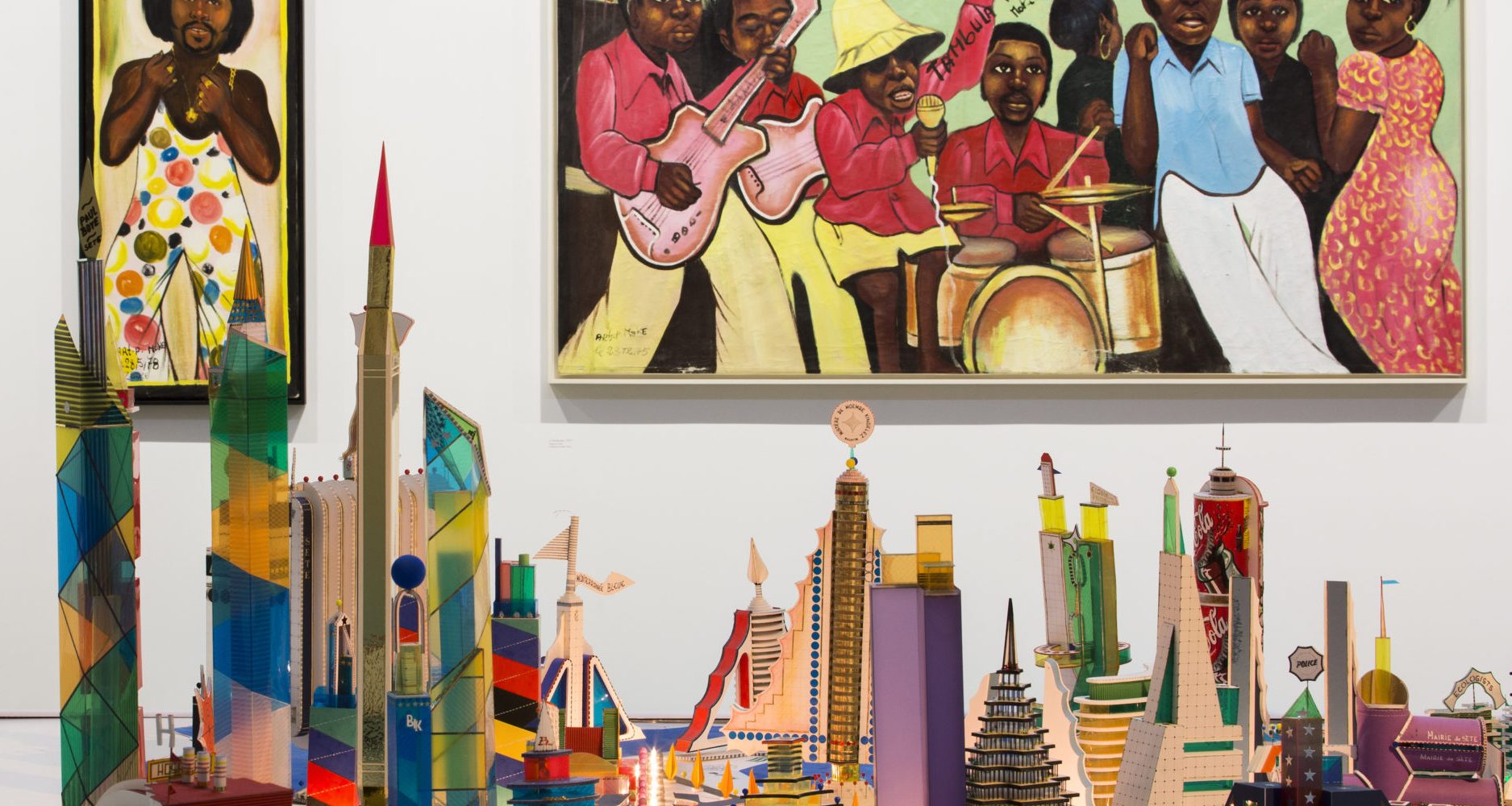 With backgrounds in billboard painting and comic-strip design, the unpretentious work of artists such as Chéri Samba and Chéri Chérin first came into the public eye during a 1978 exhibition in Kinshasa (the DRC's sprawling capital, made famous in the '70s by its hosting of Ali and Foreman's Rumble in the Jungle), which featured their figurative painting drenched in the day-to-day lives of fellow citizens, social and political events playing out in a splay of vibrant and naive colours. "Great artists", says Samba, one of the scene's leading lights, "can always create a certain world, awareness and meaning." Reaching a new audience, his ebullient paintings create awareness for a DRC beyond tumultuous times, beyond Joseph Conrad's Heart of Darkness.
With the possible exception of sculptor El Anatsui, Samba is the most prominent African artist of the contemporary period. His work represents a 'popular' style that is unconcerned with reaching an elite audience – it's nonchalant and carefree. "'Popular' art means that people of all milieu can recognise the themes, the topics, the subjects that I am treating. This was created as art for the people." The self-taught artist, now 61 and still active, is said to elude showy exhibition openings in favour of drinking cans of beer. Chéri Samba is the embodiment of the infectious spirit of the Congolese people that lies behind the headlines.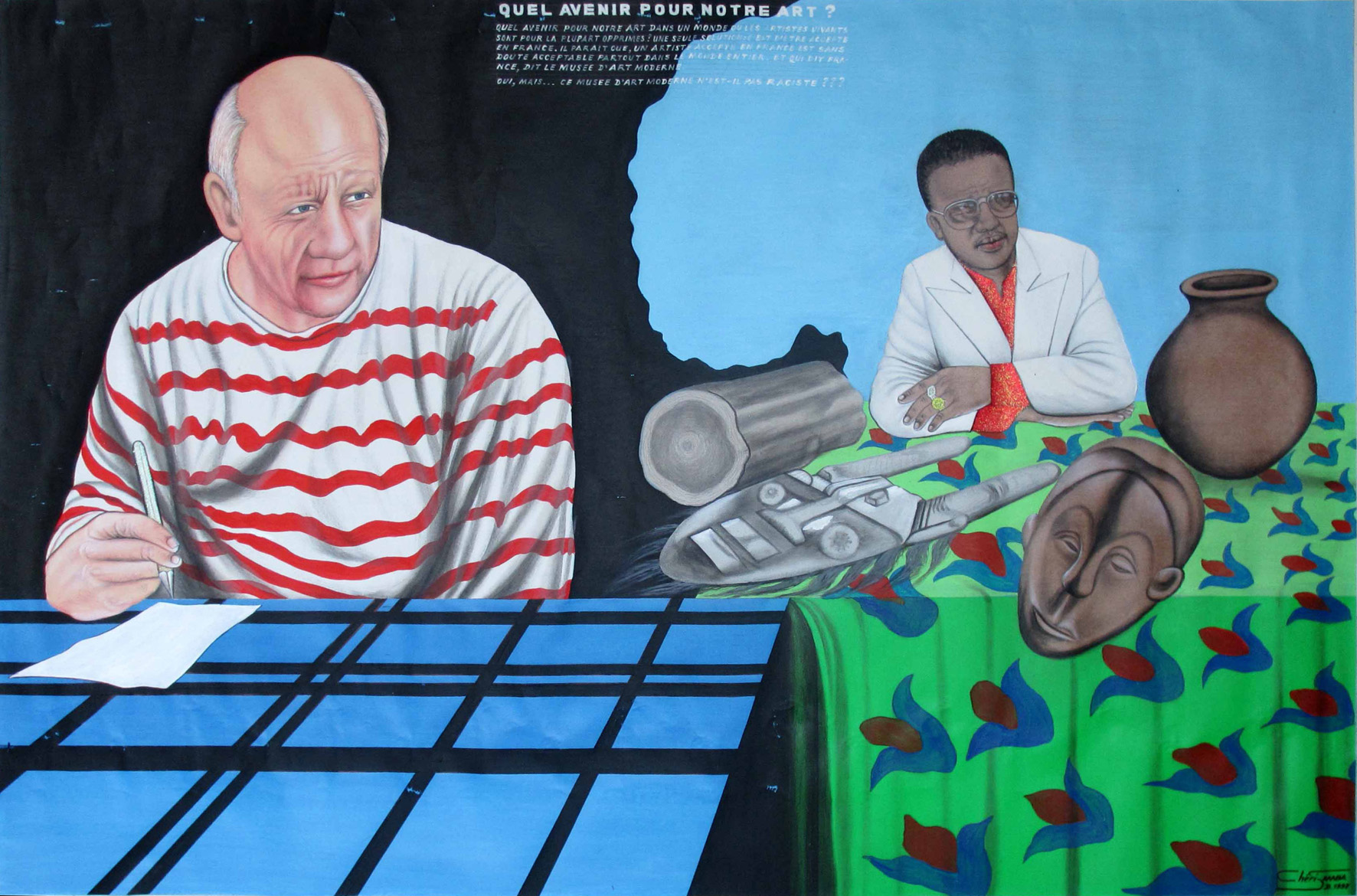 Andre Magnin wanted his exhibition to "widen people's perceptions of the country" – to acquaint new audiences with the likes of Samba and his populists; showcase the frantic, futurist sculptures of Bodys Isek Kingelez; and introduce younger artists who were inspired by their forebears, such as JP Mika and Monsengo Shula. The curator presented a DRC rich in vibrancy and colour, tainted by politics and its well-documented struggles, but also loaded with optimism and effervescence.
Serious stability might remain a long-term goal, but the Democratic Republic of Congo and its neighbours in the Congo Basin deserve a re-appraisal. It is a region where nature is at its most dramatic, full of magnificent beauty, jungle, snow-capped mountains and active volcanoes. The DRC is a potential paradise for tourism, with UNESCO World Heritage Sites, unrivalled wildlife and a chaotic capital dubbed the New York of Central Africa. Virunga National Park – the site of Orlando von Einsiedel's powerful 2014 documentary, Virunga – is one of the most biologically diverse protected areas on the planet, spanning 3,000 square miles of monumental landscapes, whilst Kinshasa, the home of Popular art, is overwhelming and exciting.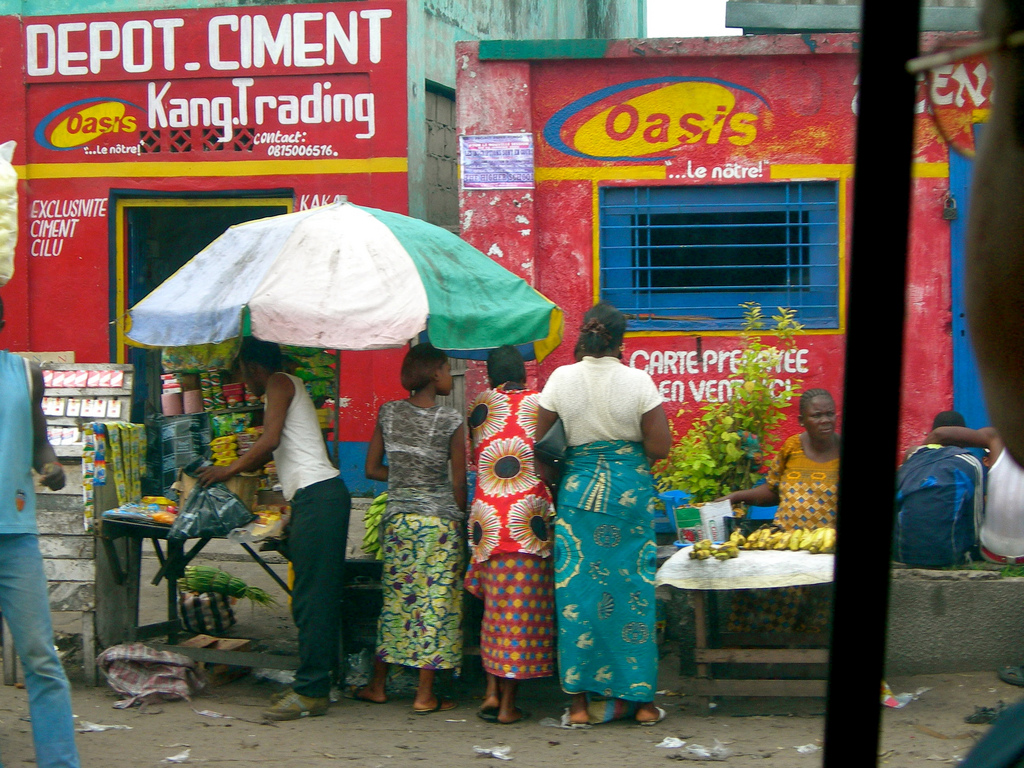 Alongside Brazzaville in the confusingly named Republic of Congo, Kinshasa and its neighbour – separated by just two miles of the Congo River – are the world's two closest capitals. With talk of building a bridge between the two for 10 years, crossings currently take place by boat, or an impressive five-minute plane journey. (Fact.) Mooted as a Central African transport hub, Kinshasa's less chaotic cousin is already flexing its muscle as a starting point from which to discover Central Africa – expect the city Chéri Samba arrived in as a budding sign painter, aged just 16, to be a name uttered by more adventurous travellers soon.