MAKE AN IMPACT
When Olivia Kennaway met Alice Heusser while studying at a Cape Town fashion design school in 2004, she had no idea their friendship would create a company making an impact across the continent.
"Alice came to visit me in Kenya one holiday," Olivia recalls. "Whilst eating mangos on the beaches of Lamu, we dreamed up the idea of Lalesso."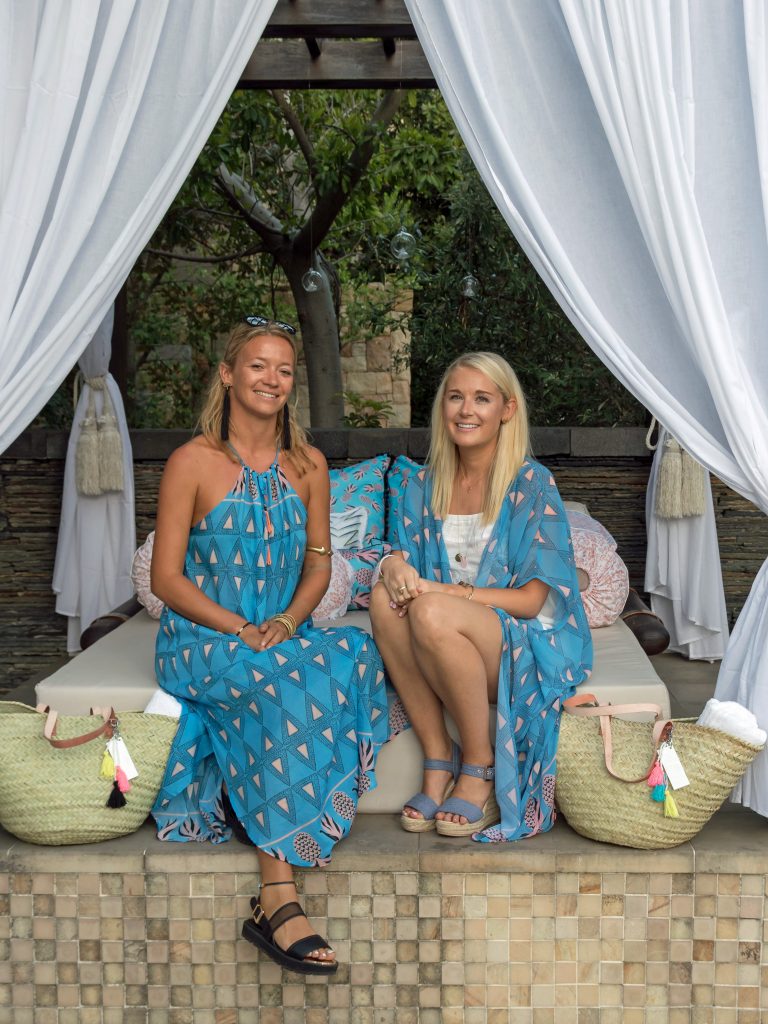 Founded in 2005, Lalesso is a luxury African fashion and lifestyle brand popular for its use of the vibrant East African Kanga cloth in its design. Some of the company's celebrity fans include Rihanna, Kate Moss, Sienna Miller, and more.
"I always had a passion for all things creative, which was nurtured by art class and an amazing art teacher in school," Olivia says. "I have a somewhat practical mindset and felt that choosing fashion as a career was way more vocational than, say, being a painter. I love how fashion is in fact a huge canvas in itself and allows you to incorporate many forms of creativity and design."
But Lalesso isn't just about looking good; the brand is also having a positive impact on the local community, which became important when cheap imports put pressure on South Africa's garment industry and led to thousands of workers losing their jobs.
"We produce all the swimwear in Cape Town, as the factory where it's produced has state-of-the-art machinery to give us the quality we need," Olivia explains. "Lalesso also produces all the garments in a remote rural area in Kenya called Maungu."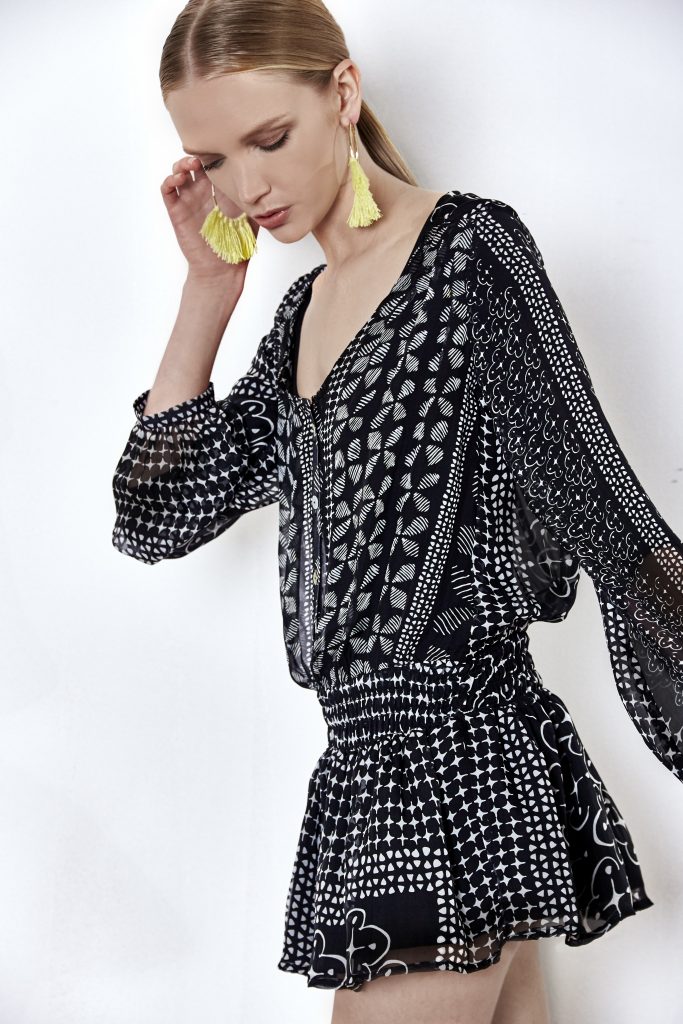 FASHION WITH A HEART
When working in Kenya, Lalesso was looking for someone to make a simple single-strand beaded bracelet for use on the swing tags as the cord to attach to the garment. (Each Lalesso garment comes with this bracelet and a hand-casted brass African charm as a gift to new owners.) This is how they met Francis, a 'beach boy' on Diani Beach.
"A beach boy is typically an unemployed youth who loiters on the beach, attempting to sell wares to tourists, is generally addicted to drugs, and often quite a hassle," Olivia explains. "But Francis always stood out with his friendly and charismatic demeanour and we approached him to make the bracelets for us."
Seven years later and Francis is now off the beach, rents his own stall in a marketplace, and has a whole shop full of stock. And while Lalesso doesn't entirely support him, the sustainable and consistent income the company provides has enabled him to grow his business on his own. It's the reason Olivia has such respect for Francis and what he has achieved considering his challenging circumstances. It's also the reason he will always be an inspiration to her.
"To be honest, the knowledge that we are uplifting people's lives isn't something I reflect on that much because it's just how it is and I wouldn't have it any other way," Olivia admits. "In effect, we're just the catalyst; our customers who have made the decision to consume consciously are the ones allowing us to make an impact, which is why changing the mindset of consumers is so important right now."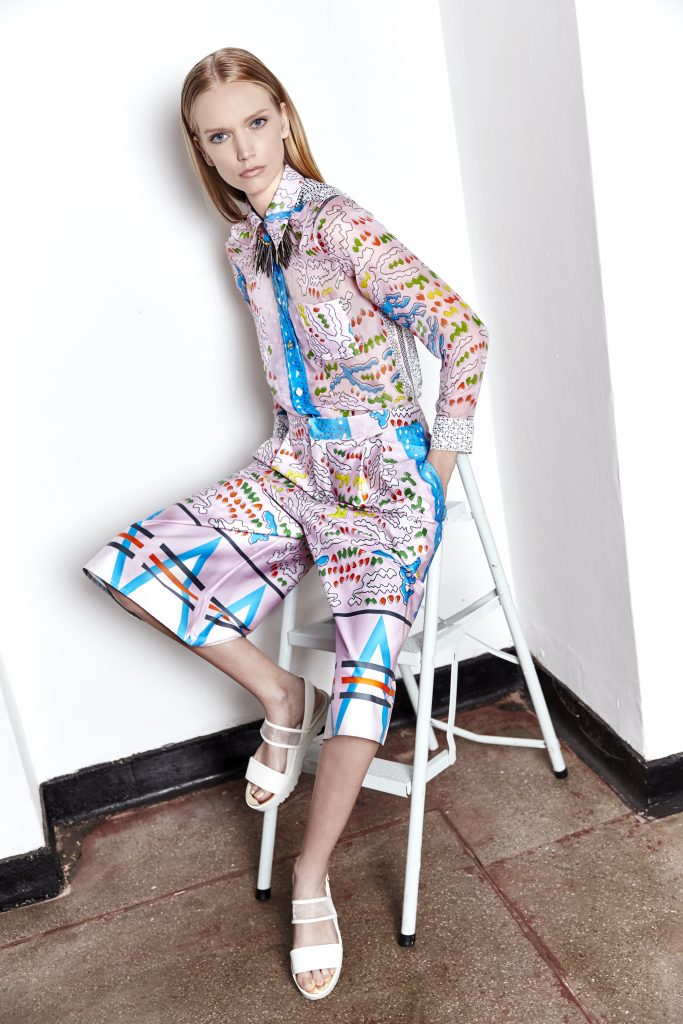 PUTTING YOUR BEST FOOT FORWARD
Lalesso has production ties to Soko and Wildlife Works, both situated in Kenya. The company is also involved in a global movement called Fashion Revolution, which is about creating awareness and appealing to the end consumer to shift their spending habits. Most recently, Lalesso designed the luxury poolside cabanas at One&Only Cape Town.
"Our brand is inspired by East African island style," Olivia explains. "To design a poolside experience that reflects both our fashion sense and how we would imagine people would like to experience a setting like One&Only's exclusive island was fabulous. We were excited to work on this project with One&Only, as we love the brand, and we are so proud that our clothing has been so well received at NEO Boutique."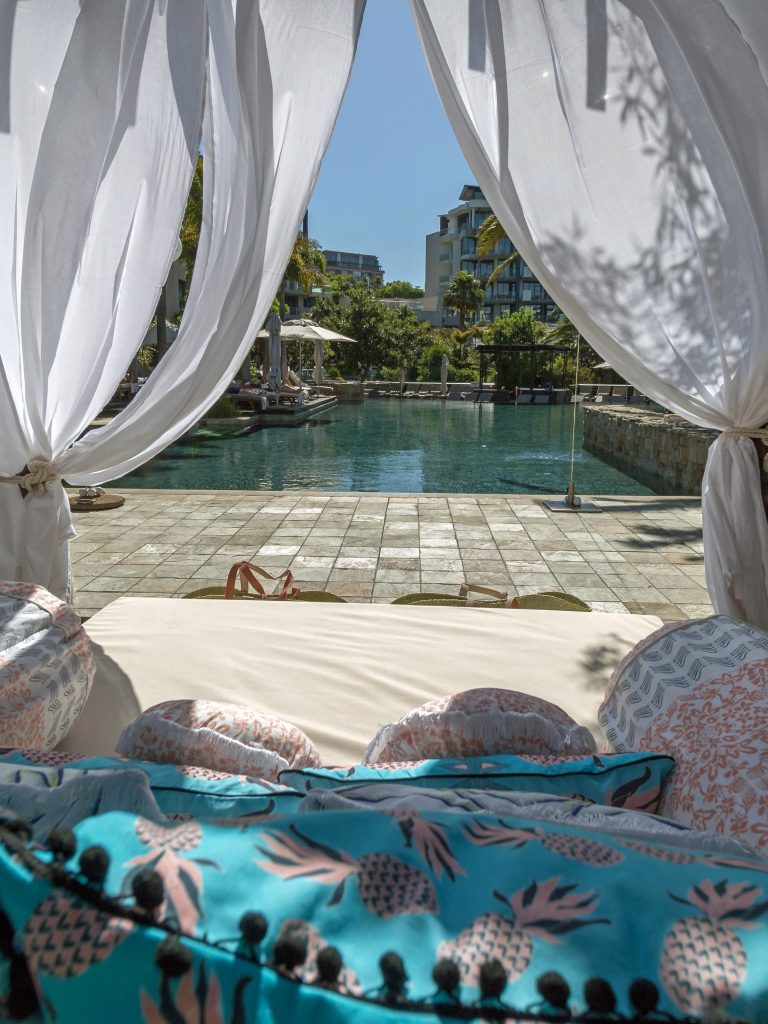 Lalesso will team up with One&Only Cape Town this summer for a new look pool cabana, collaborating on the project with the Zoja jewellery brand. And speaking of exciting news, Lalesso recently made its American debut. It's a big achievement for Olivia given that the US market has been a great challenge until now.
"The showroom said no to us three years in a row," she says. "At the time the rejection was painful. But we persisted over the years and managed to get brand representation by one of the top New York City sales agency showrooms that has resulted in Lalesso being picked up by some major retailers, including Saks Fifth Avenue and Holt Renfrew, which we are excited about."
For Olivia, it just goes to show that persistence and confidence are key. The same goes for believing in your brand and knowing where you want to take it. "More often than not, you may not know how but you will know why," she says. "And as long as you have your sights on the end goal, I believe you can get there."
Learn more at www.lalesso.com.