LA TÊTE RESTAURANT IS TURNING HEADS
La Tête, a new restaurant on Cape Town's trendy Bree Street, recently made the list of CNN's best new restaurants in the world for 2017. Eugene Yiga spoke to restaurateur Giles Edwards to find out the secret ingredient of his success.
What was the inspiration for the restaurant? Parisian brasseries and St. JOHN in London, Fergus Henderson's 'nose-to-tail' restaurant. But also a dream of my brother James and I, hatched in the Kalahari on a camping trip two years ago, to open a restaurant without any partners so that we could stick to our cooking philosophy without any interference.
How is La Tête doing since you opened in November 2016? We employ around 15 people and do around 70 covers a day (we could probably push this up to 80-100 including lunch).
What do you think appeals to guests about your restaurant? It's an unusual space and a calm environment (black and white minimalist). It's an urban environment with no ferns, no carnations on the tables, and no distracting artwork or music. From the feedback we get, this appeals to (most) Capetonians. We also have unusual and even unknown food (although always with something 'comforting' on the menu for the less adventurous) and an interesting wine list. Right now, our most popular dishes are fish sandwich for lunch, sweetbreads for dinner, and salted chocolate caramel tart for dessert.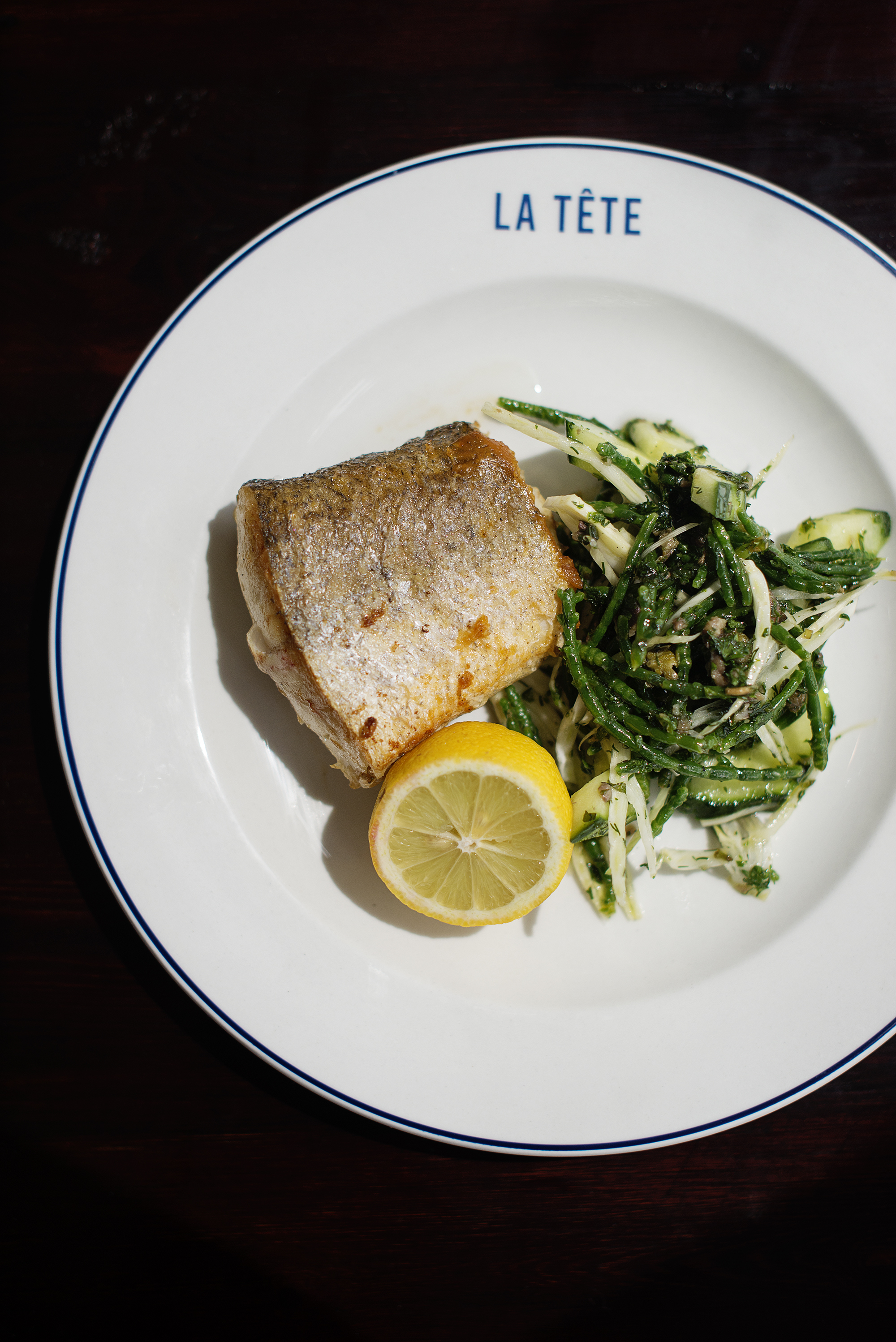 How does it feel to be included in CNN's list? It's amazing for my brother, James, and me. Anyone who hasn't opened a restaurant can never imagine the hard work that goes into it, and to have this recognition so early on is so encouraging for us. It's a leap of faith to open with a menu of brains, sweetbreads, ox heart and pig cheeks, so it's good to find worldwide (and local) confirmation that there's recognition for this type of food. There are so many amazing restaurants in Cape Town that we thought we would be overshadowed, so it's great to be able to find a niche.
Does being included in this list create a sense of pressure to 'up your game'? Absolutely. There is increased pressure, especially to provide an international level of service; although I must say that James and I feel that we have been putting 110% of everything we have into it already.
What do you think sets La Tête apart? The food, of course – not only the 'farm-to-fork' concept, but the fact that it's so seasonal, fresh, and local: cheese from the Karroo, butter from Paarl, our wonderful bread from Woodstock Bakery, meat from Farmer Angus, and our stunning fresh fish from Southern Cross Seafood. The menu changes daily, which is not necessarily unique, but it's definitely different and a lot of fun for both diners and staff.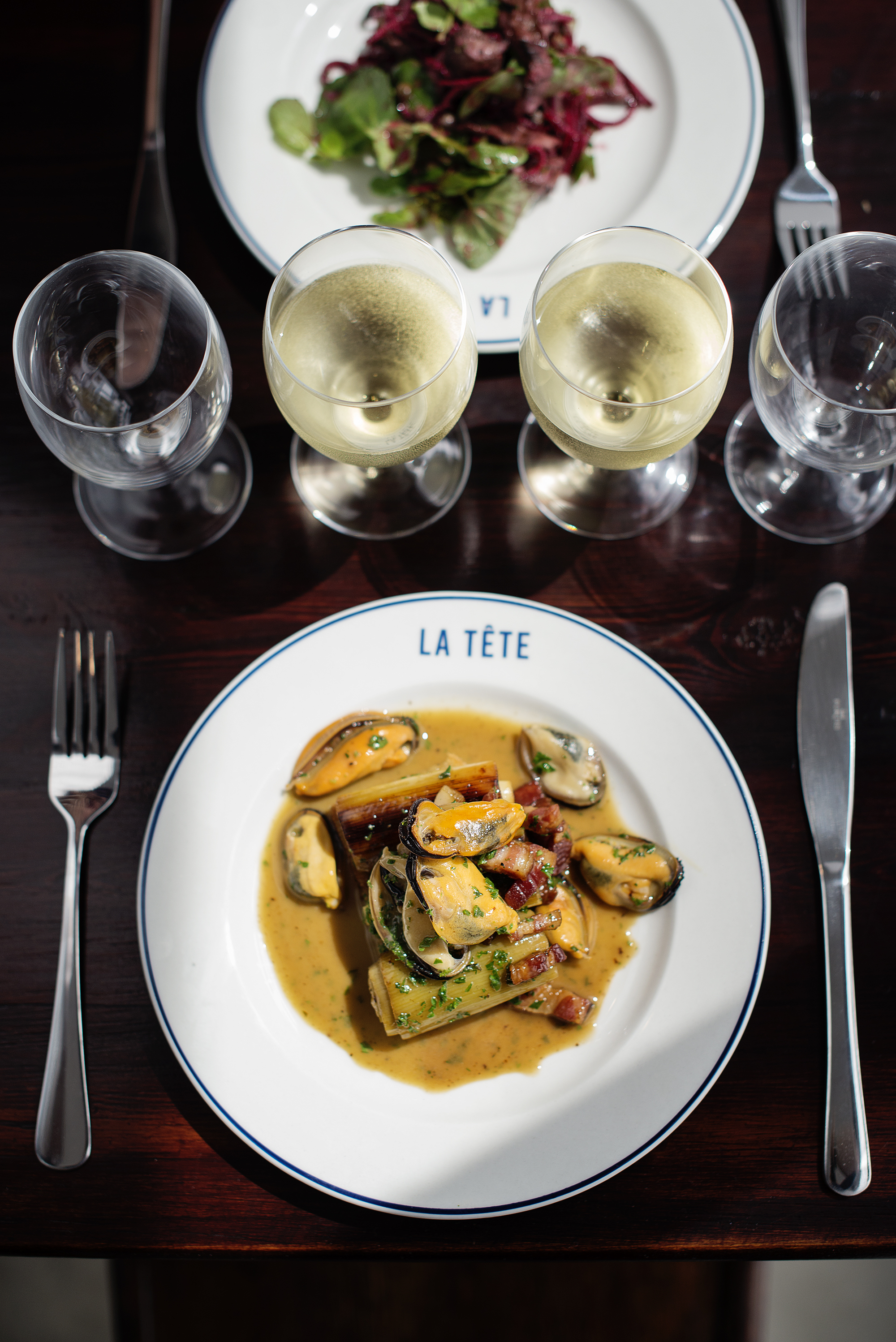 Who (or what) have been the biggest inspirations for your cuisine? Back in the days growing up, a family favourite was Constantia Uitsig, where we were introduced to the glories of offal cooked properly. Later when James and I were living in London we were surrounded by interesting restaurants and real food markets. Obviously Fergus and St. JOHN is a big inspiration but regular travel to France and Spain also heavily influenced what we like to eat and cook but also what we like to drink and how we like to live.
How have you adapted or evolved your own 'style' over the years? I have been influenced by where I worked. My years at J Sheekey in Covent Garden influenced my attitude to fresh and interesting fish. That was the first time I saw razor clams on a menu; before that they were something I used to collect on the beach! Then being exposed to food from different countries, including France, Spain, Turkey, Mozambique and not to forget South Africa, which is now where I take a lot of our experiences from the past and give them local flavour.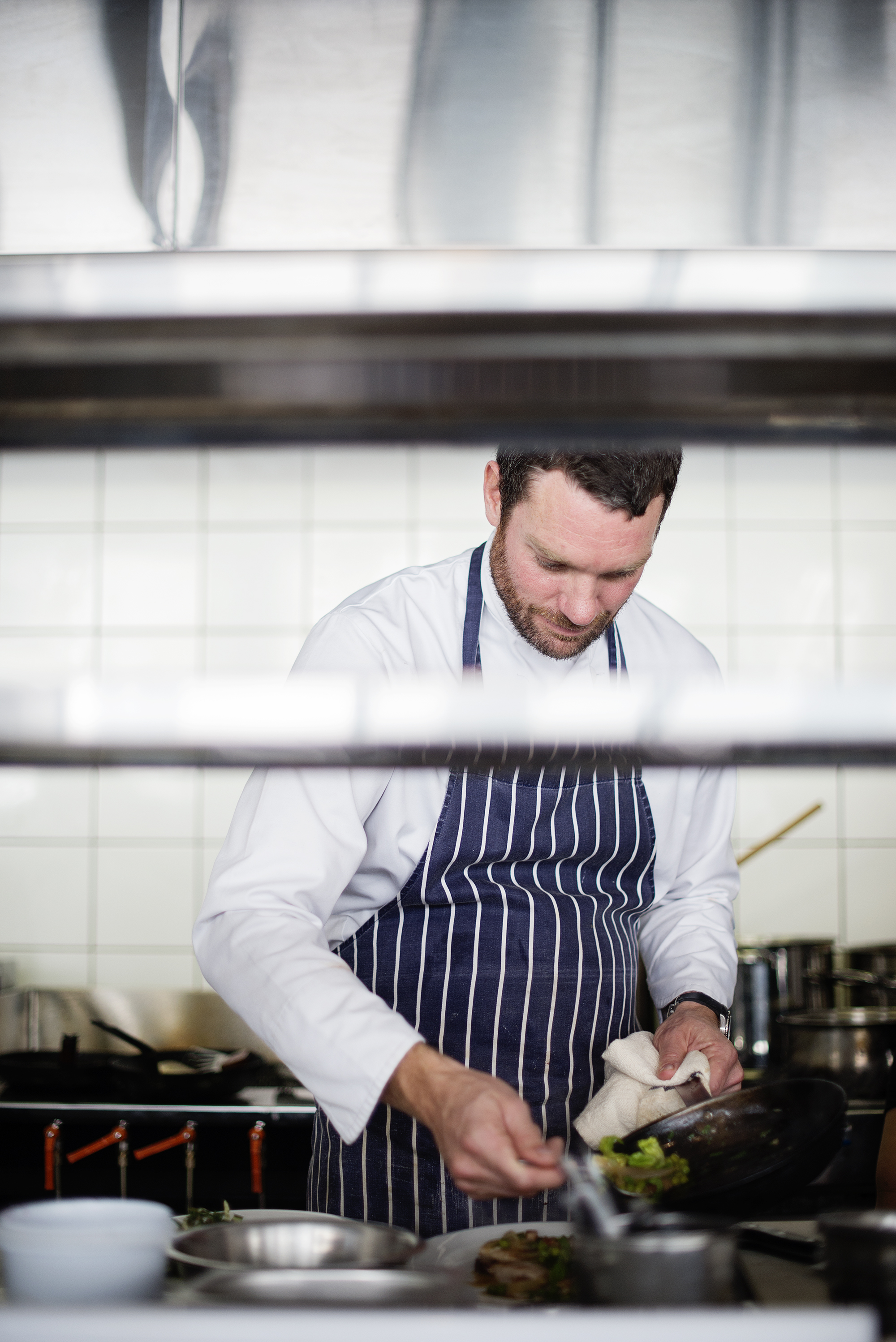 How do you grow your creativity to reinvent yourself and keep things 'fresh'? By eating at other restaurants, trying other chefs' food, and seeing new trends through social media. It helps to be surrounded by people who are passionate about the things we are doing. It drives me to push the boundaries and try new things.
What appeals to you about the 'head-to-tail' philosophy? Its honesty. People are talking about climate change, recycling and sustainability – this 'farm-to-fork' concept embraces that. Not only in the meat, where everything is utilised, but also the vegetables. For example, if beetroot is delivered, then all parts – the peelings, stalks, and leaves – are used somewhere in the kitchen.
What are your most exciting food trends for 2017 and beyond? Provenance and sustainability of the ingredients used.
La Tête Restaurant, 17 Bree Street, Cape Town. Call +27 (0)21 418 1299 or visit www.latete.co.za.