MEALS ON WHEELS: MEET SOUTH AFRICA'S TASTIEST FOOD TRUCKS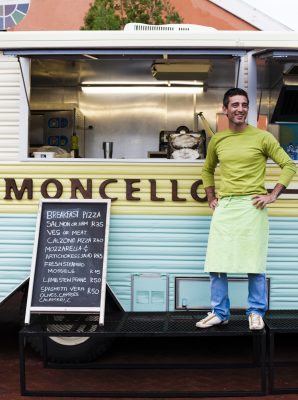 Food trucks have come a long way since the first mobile kitchens trundled their way across the American prairies. Back then, in the mid-1800s, they were dubbed 'chuckwagons', and the best 'chuck' that the hungry lumberjacks and cowboys could hope for would be salt pork and sourdough biscuits, soggy beans and bitter coffee.
Happily, today's modern interpretation of the humble chuckwagon dishes up an altogether more upmarket offering, and food trucks have become on-trend dining options worldwide.
And while New York and London may lead the food truck race, South Africa is not without its contenders, with a boom in the number of mobile kitchens hitting city streets over the past five years.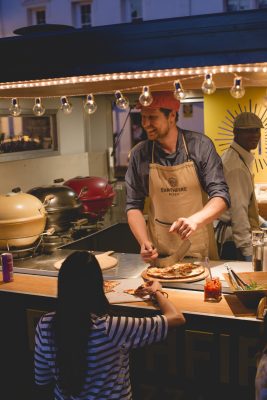 With its trend-spotting foodie culture, it's little surprise that Cape Town is far and away the food truck capital of Africa. Limoncello is widely regarded as the truck that started it all here; with owner/chef Luca Castiglione introducing hungry locals to the world of gourmet grub on the go. Today the retro-styled Limoncello truck can be found across the city – notably Salt River Circle in up-and-coming Woodstock – dishing up its signature cheese-filled calzone and more-ish Nutella bombs. Earthfire is another great Italian option, serving fine thin-crust pizza at selected winelands markets and festivals.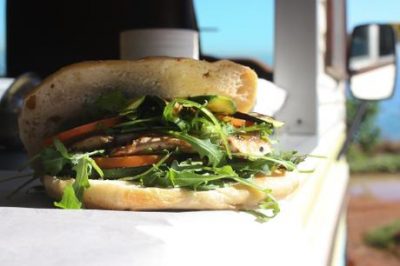 The Grubbery – a staple set-up on the popular First Thursdays event in the city centre – offers a slice of Big Apple dining in the Mother City, with gourmet cheeseburgers and pulled-pork sandwiches, but it's authentic Mexican fare that's fast proving a smash-hit amongst food trucks in the Cape. El Burro's food truck can claim much of the credit for showcasing meals beyond Tex-Mex; their ceviche, tacos and churros are legendary; while Dos Chido are worth seeking out for tacos brimming with cider-braised pulled-pork and Mexican-inspired pizza.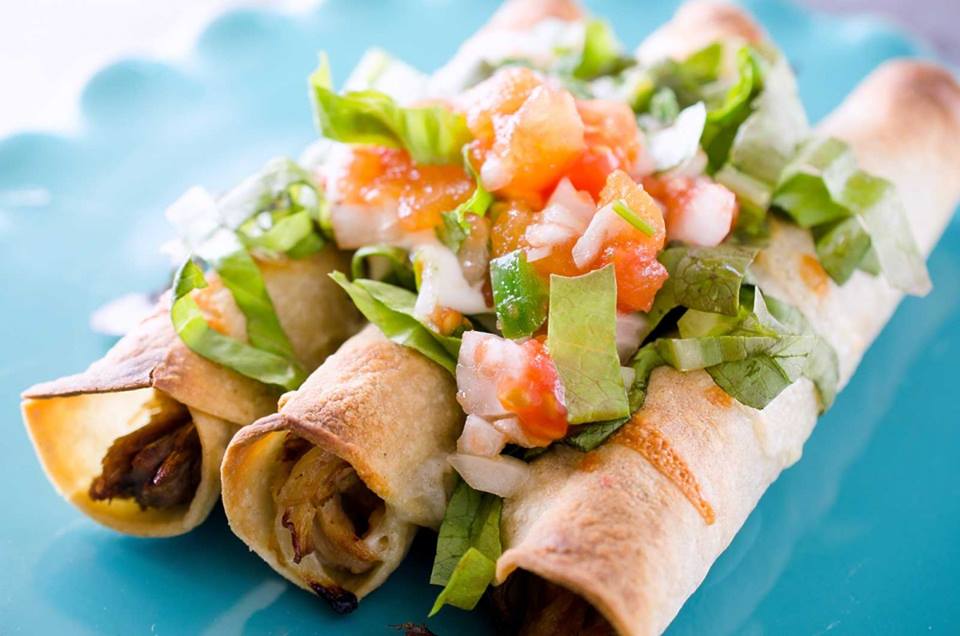 South Africans certainly like a little spice, so little wonder Indian curry is hot property from local trucks. Pick of the bunch is Hemazing, which puts a modern slant on Indian cuisine with its flaming hot curry bowls and nachos doused in rich butter chicken.
The coastal city of Durban is home to a sizeable Indian population, and the spicy offerings here are also excellent. Fudart STREATery is known for excellent lamb bunny chow – a half-loaf of bread hollowed out and filled with aromatic curry – while Naked Bones whips together delicious street-savvy chicken with fiery peri-peri sauce. Also look out for the superb grilled meats from Roast Co., started by the team behind the city's much-loved 9th Avenue Bistro.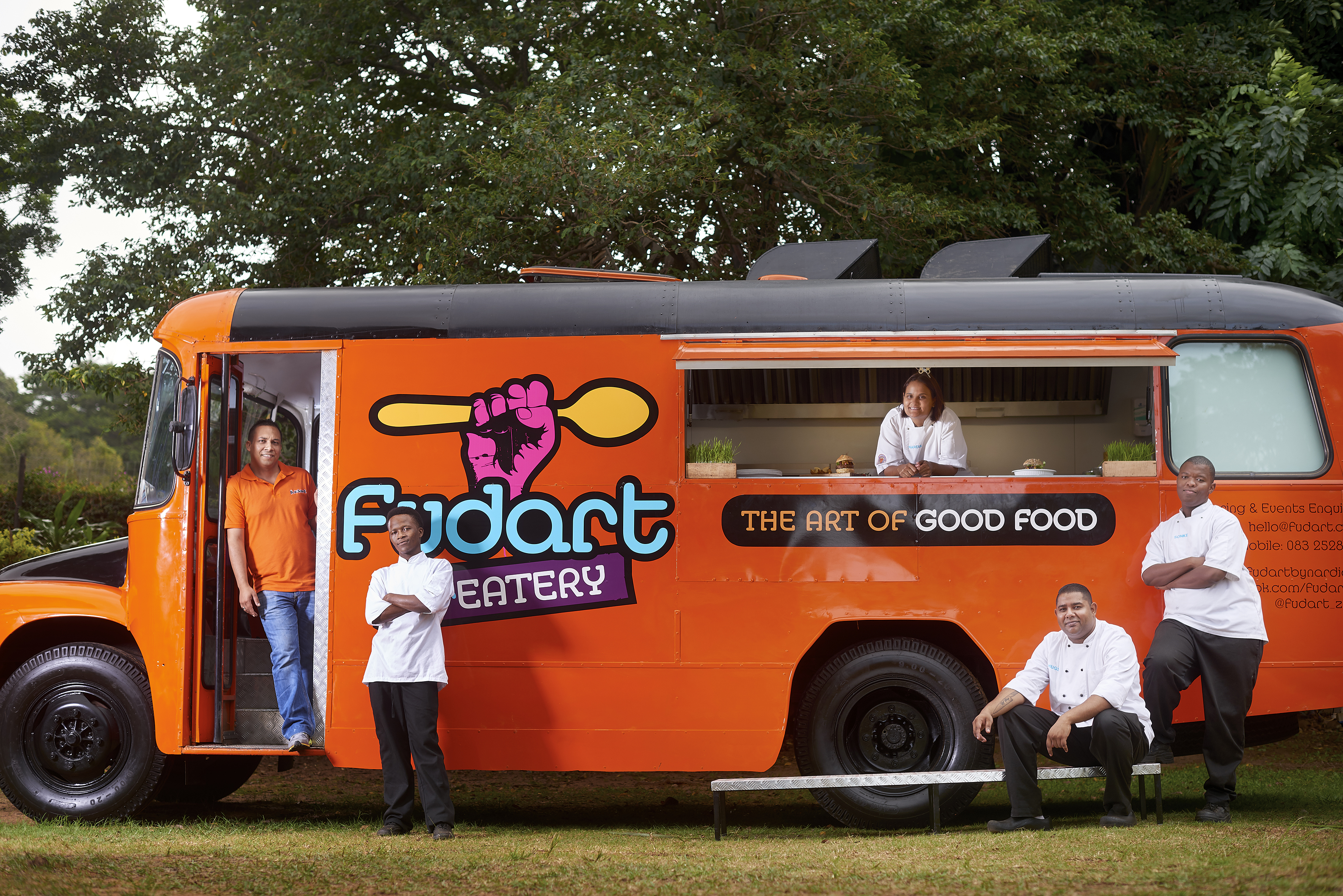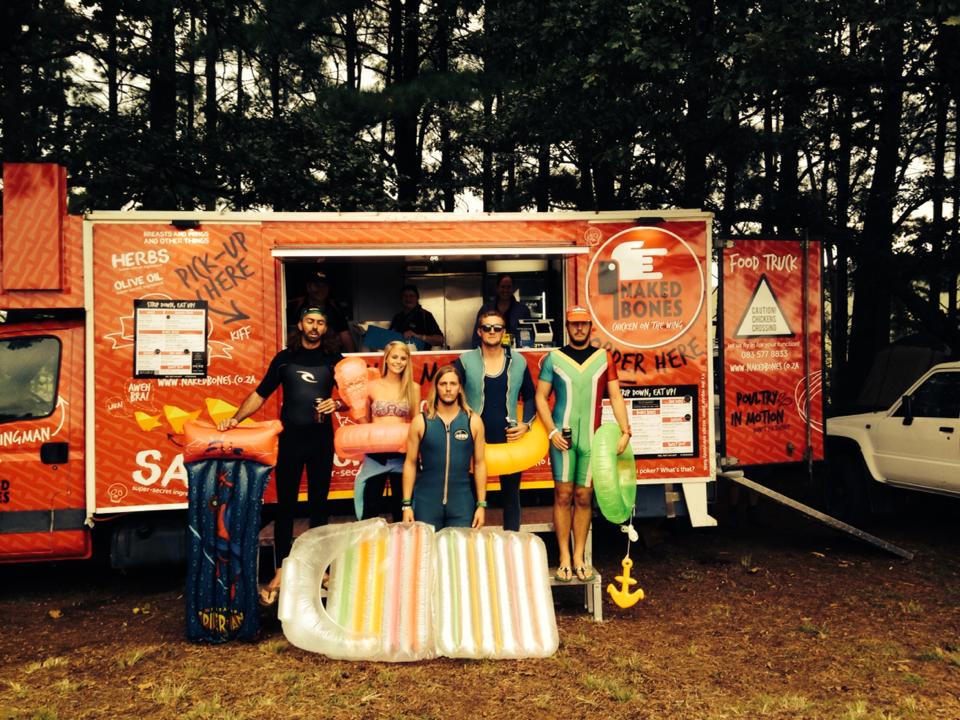 While Cape Town loves to see itself as the caffeine capital of the continent, Durban boasts a growing coffee culture of its own. On the food truck front you'll want to look out for the excellent iwantmycoffee van, which is often seen in and around Durban North, La Lucia and Umhlanga.
Up in Gauteng, the food truck craze has also revved into top gear, with a wide range of mobile chefs dishing up gourmet fare at markets and festivals throughout the week.
First stop should be Vuyo's, where Miles Kubekha cooks up hearty portions of homegrown South African cuisine at the monthly Locrate Market in Soweto. Expect potjiekos stew and pap (similar to Italian polenta), gourmet hotdogs made with local boerewors sausage, and spicy bunny chow.
At the other end of the scale, Zombie Chefs (gallery below) bring five-star flavours to the food truck scene. Fancy a Thai-style chicken burger with chips done in duck fat? You've come to the right place.
While food trucks remain largely a South African phenomenon on the continent, there's certainly no shortage of stellar street food further afield in Africa.
In the Republic of Congo you'll find the fires lit for flame-grilled chicken any night of the week, while in Port Louis Mauritians are quick to stop in for a messy but delicious dhal puri at lunchtime. In Ghana you shouldn't miss out on kelewele; a signature snack of fried plantain liberally doused with cayenne pepper, salt and ginger. Across West Africa suya is a popular meal on the go: slivers of chicken or beef (sometimes fish or offal too) are tenderised in a blend of paprika, ginger, onion powder and ground peanuts, then grilled over leaping flames. It might not be in a truck, but it's African street food at its finest.