MOTHER CITY'S RUIN? HOW CAPE TOWN IS BECOMING THE GIN CAPITAL OF AFRICA
If you walk down Cape Town's Wale Street on a warm summer evening, you might wonder why there are quite so many people clustered outside the chocolate shop. Happily, Capetonians aren't quite so fanatical about their health that they've given up the sauce and turned to cacao for their Friday night thrills. No, hidden behind Honest Chocolate Café there is a not-so-secret speakeasy called The Gin Bar, which is fast becoming one of the most popular haunts in the Mother City.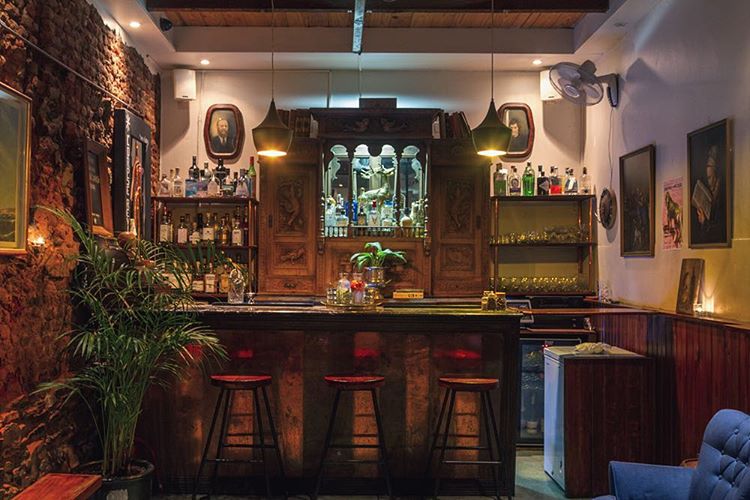 And while its name might be straightforward, its cocktails are not. Focusing on quality rather than quantity (there are only four types of gin-based cocktail on offer), this pretty bar is set in a small Italian style inner courtyard and boasts the best gins in town—and the best tonics, of course, as the owners are rather vocal about the fact the mixer is as important as the alcohol itself. Each concoction is made with a flourish by one of the three gin lovers behind the bar, who add a sprig of thyme, a slice of cucumber, a sprinkling of raspberries or a wedge of lime to your cocktail depending on the type you've selected.
And this dedication to the juniper berry is not a one-off. Ten minutes down the road, you'll also find Mother's Ruin on Bree Street, another dedicated gin bar that is packed with the city's fast-growing creative set and has a cool 150 types of different gin on offer. Of these, an impressive 15 are home-grown. This is because both establishments have put an emphasis on incorporating of South African-made gins into their menu—no major surprise given that the rest of the planet is fast waking up to the juniper-based delights of the Cape Peninsula.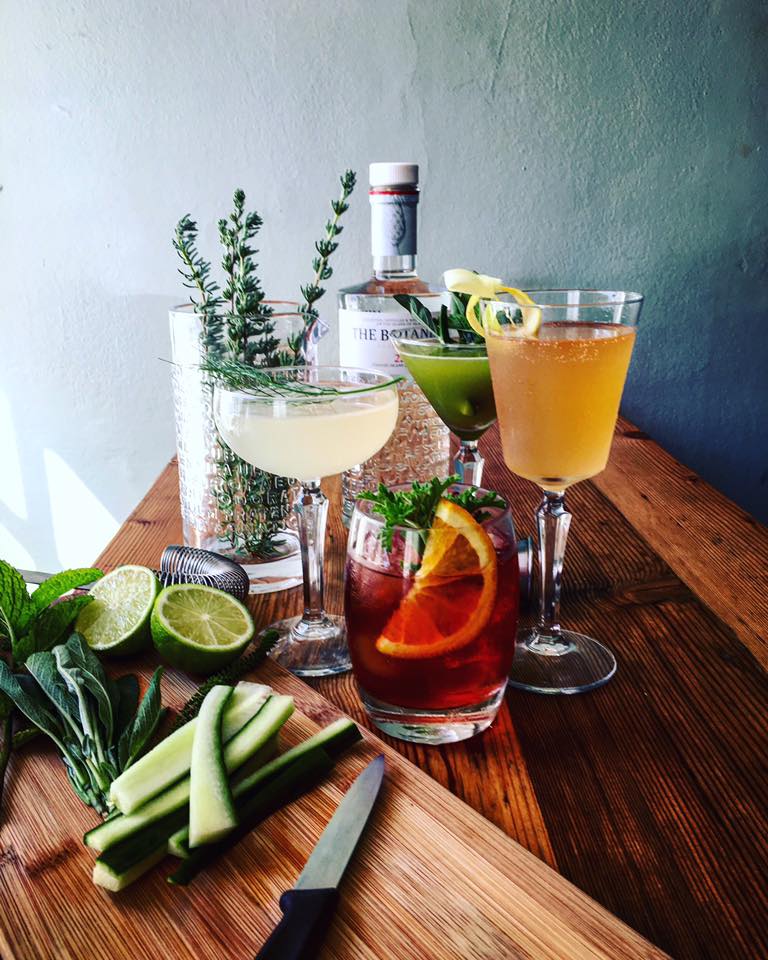 Local gin is becoming famous the world over thanks to its unique taste. Often derived from fynbos, a fine-leafed shrub indigenous to the Cape, local gin comes in a range of flavours rarely tasted outside the country. This is because the botanicals are part of the Cape Floral Kingdom, a type of vegetation that is home to an incredible 9,000 unique plant species. To put that in perspective, Table Mountain alone hosts as many types of plant as the whole of the UK, and the Western Cape is more botanically diverse than anywhere else on earth including the Amazon.
Which means that fynbos-derived gin has a wider range of potential flavours than you can probably get your head around. "The variety of fynbos is extraordinary," says Jessica Henrich, the co-founder of local gin brand A Mari alongside Neil du Toit. "I think gin is the perfect medium to explore all these wonderful plants and create an offering to the market that is truly unique on a global scale."
Henrich's gin is unusual in that it is distilled using Atlantic Ocean water and nine Cape coastal botanicals, combining the two natural elements Cape Town is most famous for. "It is, as far as I know, the only gin in the world that is distilled using ocean water. Everything else tends to use distilled or sweet water," she says. "The salt in the water means that we have to regulate the temperature very carefully, as salt boils faster than sweet water, and we keep the still going for a longer period at a lower temperature to make sure all the delicious oils are removed from the botanicals. The minerals in the ocean water also impart a softer mouthfeel to the gin, which makes it an excellent sipping or martini gin."
Like most Cape gins, the technique they use is entirely artisanal. "We distil it using a 'one shot' method, which means we basically put everything into the potstill and shoot through the gin in one go, with each batch measuring 150 litres at a time," says Henrich. "It takes us two days to make roughly 480 bottles. But that's after we have foraged for the botanicals and collected the ocean water—it really is a labour of love for the city we live in."
Henrich is not unique in finding inspiration in her beloved hometown. Other notable gins coming out of Cape Town include a variety of offerings from Jorgensen's distillery—his pepper gin is attaining cult status in the city—or Inverroche, which is also made from fynbos and has recently been bought by Johann Rupert, the richest man in Africa. The list is endless though, and gin lovers travelling south will find enough distilleries and artisanal gins on offer that they can try a new concoction every night of their holiday.
So why has Cape Town become such a hub for gin lovers? "I think Cape Town is a place where creativity is encouraged, and with the mass of unique and immensely interesting botanicals we have growing here it seems like a no brainer," says Henrich. "There are some plants here that taste totally unique and others that give you rose or mint flavours. It is the most exquisite playground to make gin in—and drink gin in. Much as I love our new dedicated bars, my favourite way to drink a G&T is sitting on Saunders Rocks at sunset, looking out over the ocean."