NEW AFRICA PRIDE AT LAGOSPHOTO
"A generation ago there was this mind-set that anything international was somehow more desirable than anything made in Africa", says Helen Jennings, the editorial director of Nataal, a global media brand celebrating African culture. "But in recent years there's been a huge swell of home-grown interest in and support for all creative industries, including music, fashion, art, photography and film. This is partly thanks to social media, economic growth and the media, but also this broader 'New Africa' pride."
New Africa pride is currently on show in all its glory at the LagosPhoto Festival, an annual exhibition taking place in the Nigerian capital until 21 November. Launched in 2010, LagosPhoto is the first and only international arts festival of photography in Nigeria and the month-long event includes exhibitions, workshops, artist presentations, discussions and large-scale outdoor prints that are displayed throughout the city with the aim of reclaiming public spaces and engaging the general public with multi-faceted stories of Africa.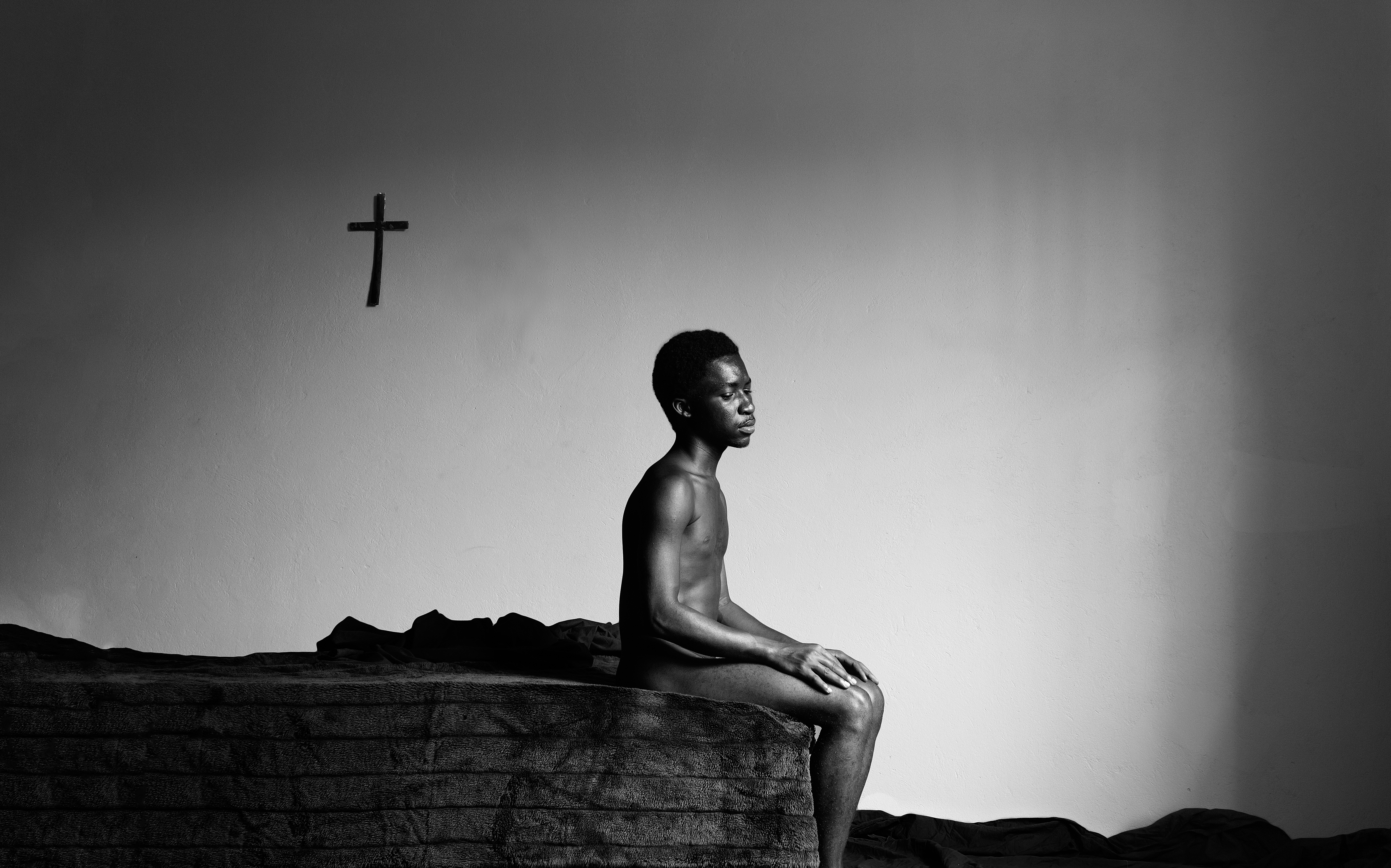 LagosPhoto was launched at a particularly opportune time, as the market for African art and photography has exploded in the past few years. Until very recently, when people in the West were asked about African art they could probably name Ibrahim el Anatsui… And then they just pictured a jumble of masks, wooden statues and maybe some brightly coloured paintings. Certainly nothing worth getting on a plane for. But when the art world finally turned its long-overdue attention to Africa in the last few years, it found a continent brimming with talented artists and photographers producing interesting, original work that deserved immediate international acclaim.
"Africa is the last frontier of art. So this current hype around African art and photography doesn't surprise me in the least," says Giles Peppiatt, the director for contemporary African art sales at Bonhams in London. "As the market for Chinese art has faltered, so the market for African art has soared. The attention it's getting is of course exciting, but what's interesting is that it's not just from people with a specific interest in African art—it is from people with an appreciation for great art and photography in general."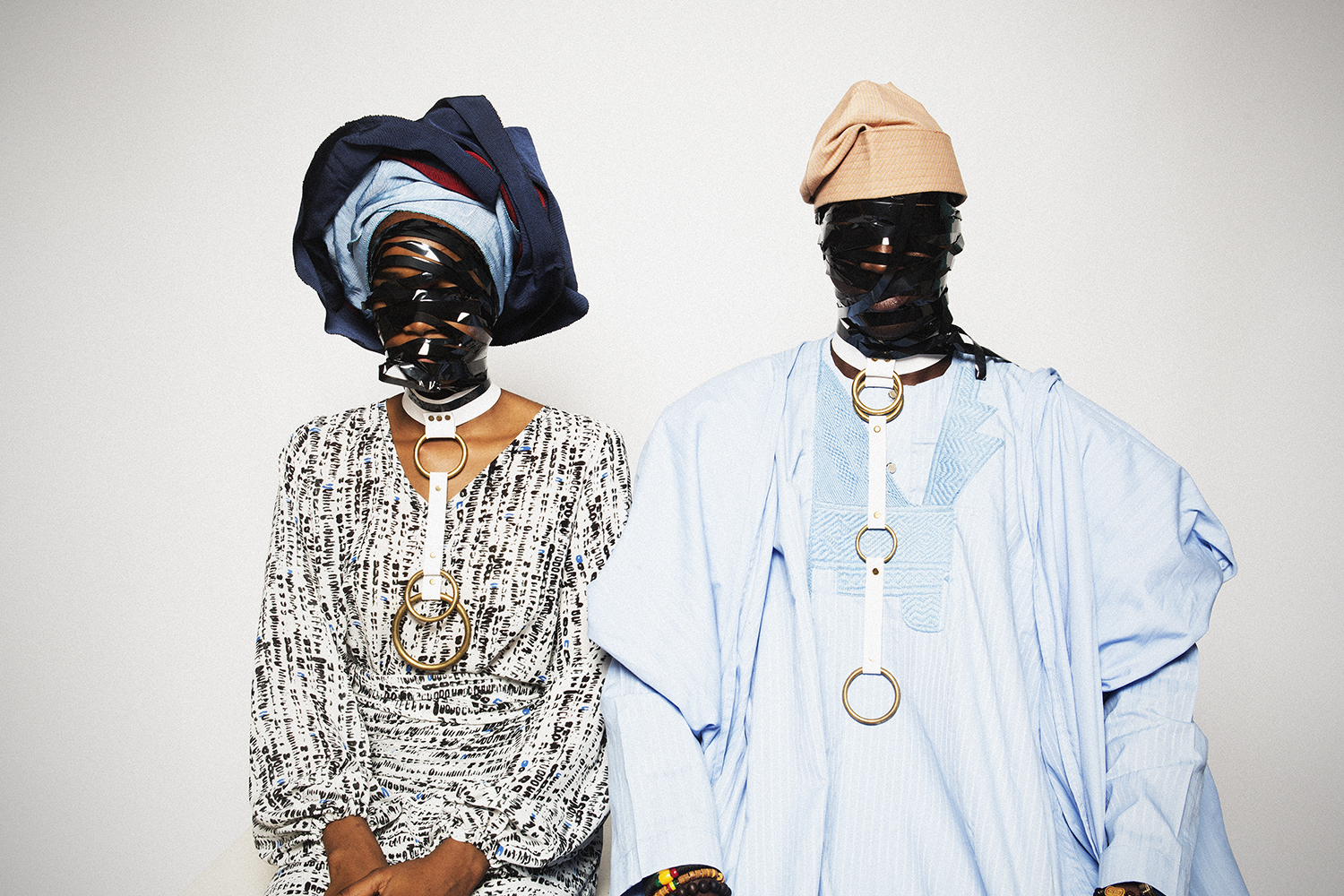 These collectors are now coming to Africa in their droves to make their purchases and LagosPhoto has become one of their primary stop-off points. However, certain commentators have questioned whether it's possible to have a pan-African art or photography fair considering that this category encompasses 54 countries, 1.1 billion people, over 2,000 spoken languages, thousands of native tribes, and a near equal split between the religions of Islam and Christianity.
This question is one that organisers behind Lagos Photo have clearly taken very seriously, because while they are determined to celebrate African culture in general, they also want to ensure a number of diverse photographers from around this vast continent are allowed to exhibit photographs that illustrate their unique perspective on life in modern Africa.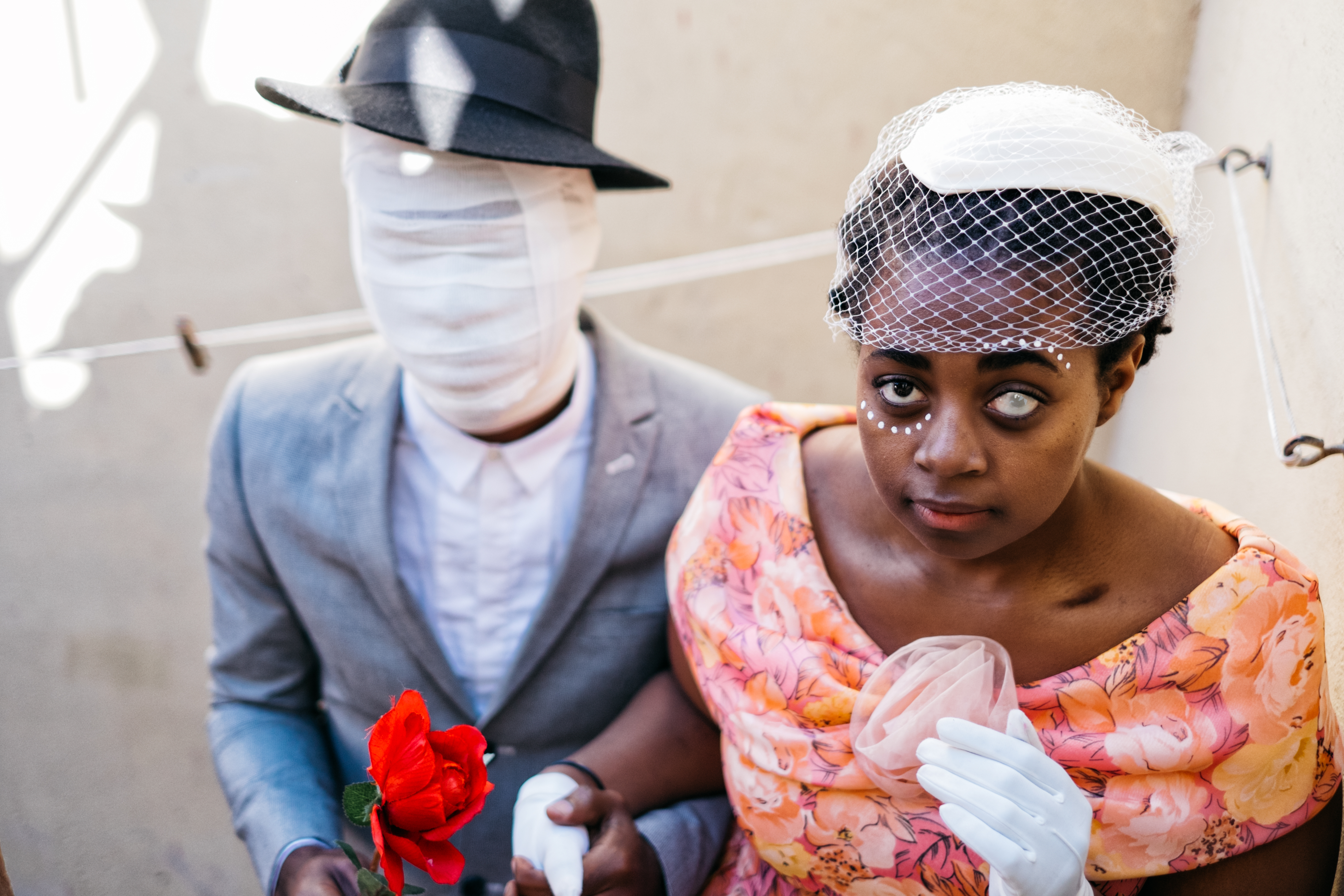 "LagosPhoto aims to establish a community for contemporary photography that will unite local and international artists through images that encapsulate individual experiences and identities from across all of Africa", say the organisers of LagosPhoto. "We aim to present and educate people about photography as it explores historical and contemporary issues, the sharing of cultural practices, and the promotion of social programmes."
Azu Nwagbogu, the founder and director of the LagosPhoto Festival, is a hugely influential figure and has been integral to getting photographers from around the continent involved in his project. He also sits on the board of the African Artists' Foundation (AAF), a non-profit organisation based in Lagos that is dedicated to the promotion and development of contemporary African arts and artists; he founded the National Art Competition in 2008, an annual arts competition in Nigeria that provides a platform of exposure to emerging Nigerian artists; and he is the creator of virtual learning space Art Base Africa. He has often been described as the most powerful man in the modern African art world and has been instrumental in making LagosPhoto the success it is today.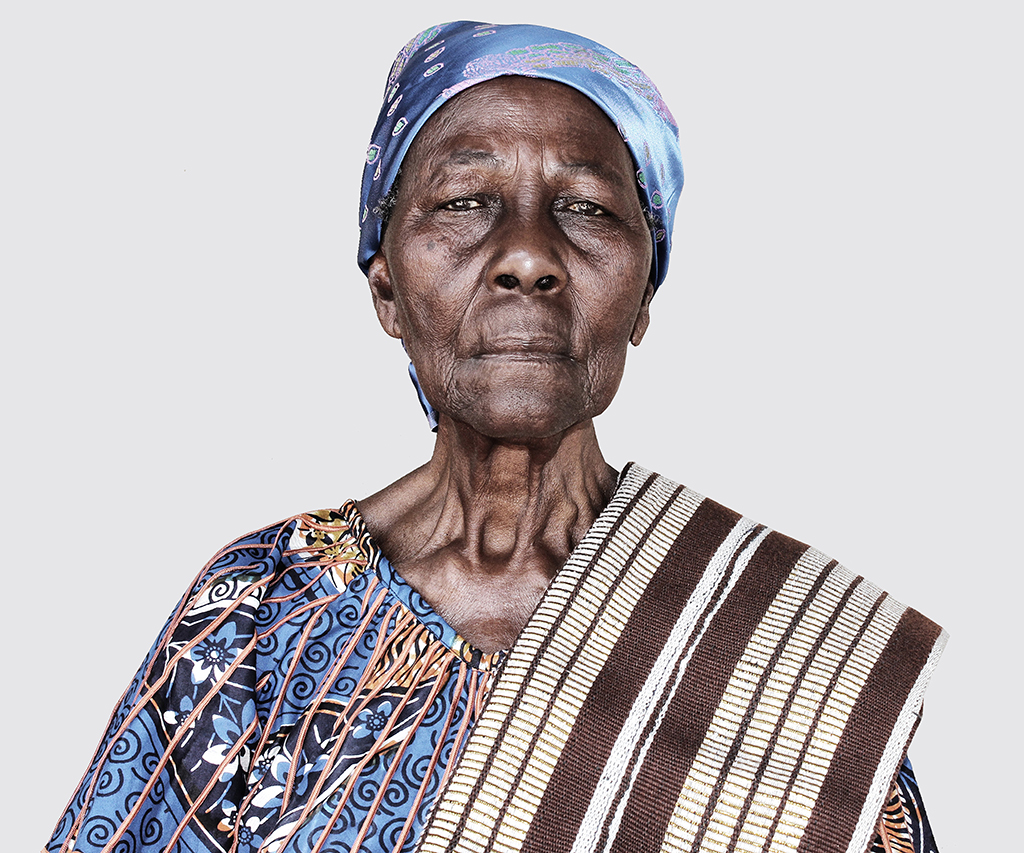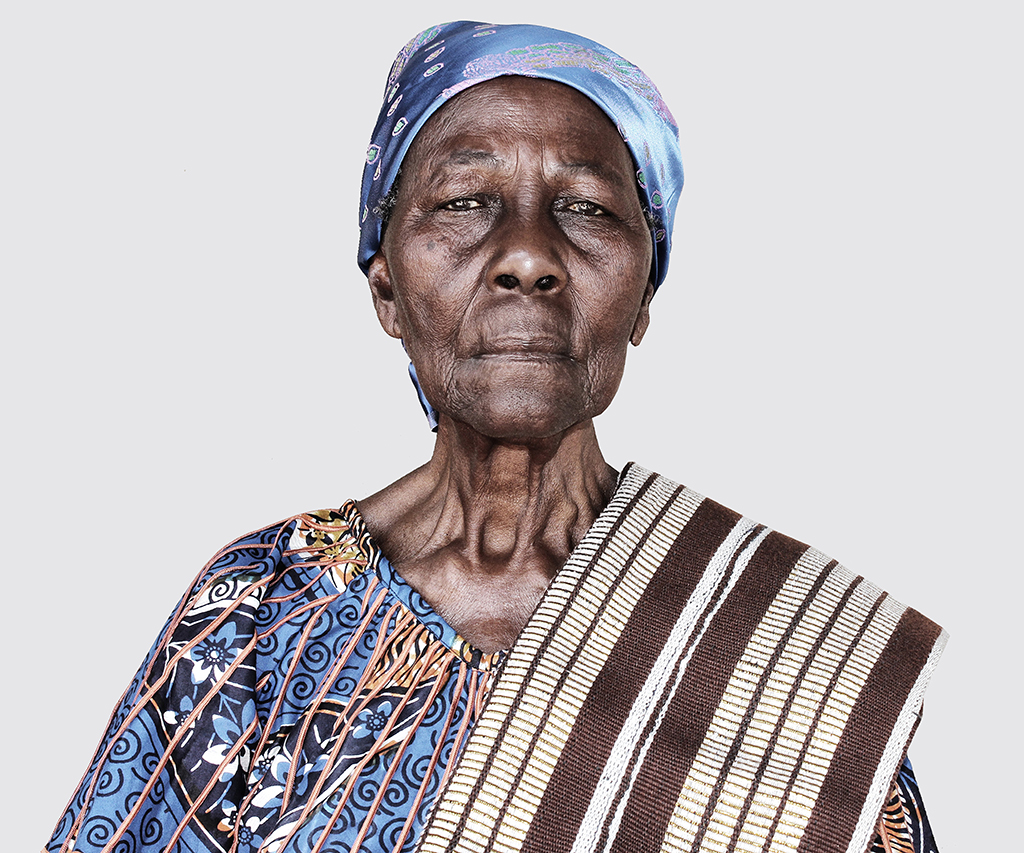 Impressive photographers taking part this year include David Uzochukwu, Eric Gyamfi, Ishola Akpo, Lakin Ogunbanwo and Tsoku Maela who, along with a number of other exceptionally talented artists, have created a haunting portrait of the highs and lows that come with living in modern Africa.
"We've set a standard for photographers interested in working in Nigeria and Africa, and we've demonstrated that there is a need and interest in well-thought-through photographic projects that do not hold up the usual stereotypes", said Nwagbogu in an interview with africasacountry.com. "I think photography in Nigeria has become so powerful and important to many more people. Access to it has been made easier with smart phones and more affordable cameras. The cultural landscape of Nigeria is so vast now. We've got music, literature, film, performance, photography and the arts in general are booming. And there isn't a creative expression or medium or genre that photography does not do justice to, grant depth to, explore; that it does not illuminate, does not inform."