PRIDE OF LAGOS: NIGERIAN PHOTOGRAPHER ANDREW ESIEBO
'I have to mention that still today we, African photographers, often have to fulfil the West's preconceived ideas of our continent in order to be published internationally.' Andrew Esiebo is talking TIME magazine through the liberating experience that Instagram has had on his practice. 'This is something I don't find particularly refreshing, and many times conflicts with my own sensibilities.' Quite. The Nigerian photographer's sensibilities are far removed from the stereotypes of Western publishers, free from the stereotypes we as Westerners sometimes find difficult to disassociate the from the continent.
Esiebo's Lagos is a megacity rich in diversity, it is progressive, riding high on the rise of Africa's middle class. The photographer's latest series, three years in the making, is a document of the Nigerian city's thriving party circuit; weddings through street parties, to events hosted by some of the country's most revered DJs. Extreme poverty, AK-47s, savannahs, gorillas and witchdoctors this is not.
Unconvinced with commercial photography, Esiebo described himself as 'lucky' to have access to photography books whilst working at Ibadan's French Research Institute, but he made his own luck after meeting Lagos-based photojournalist George Osodi in 2006. Consumed by the story behind images, two years later he was exhibiting in Paris — six years on featured by the likes of The New York Times and The Guardian; his photographs of West African barbershops confirming his position as an international artist.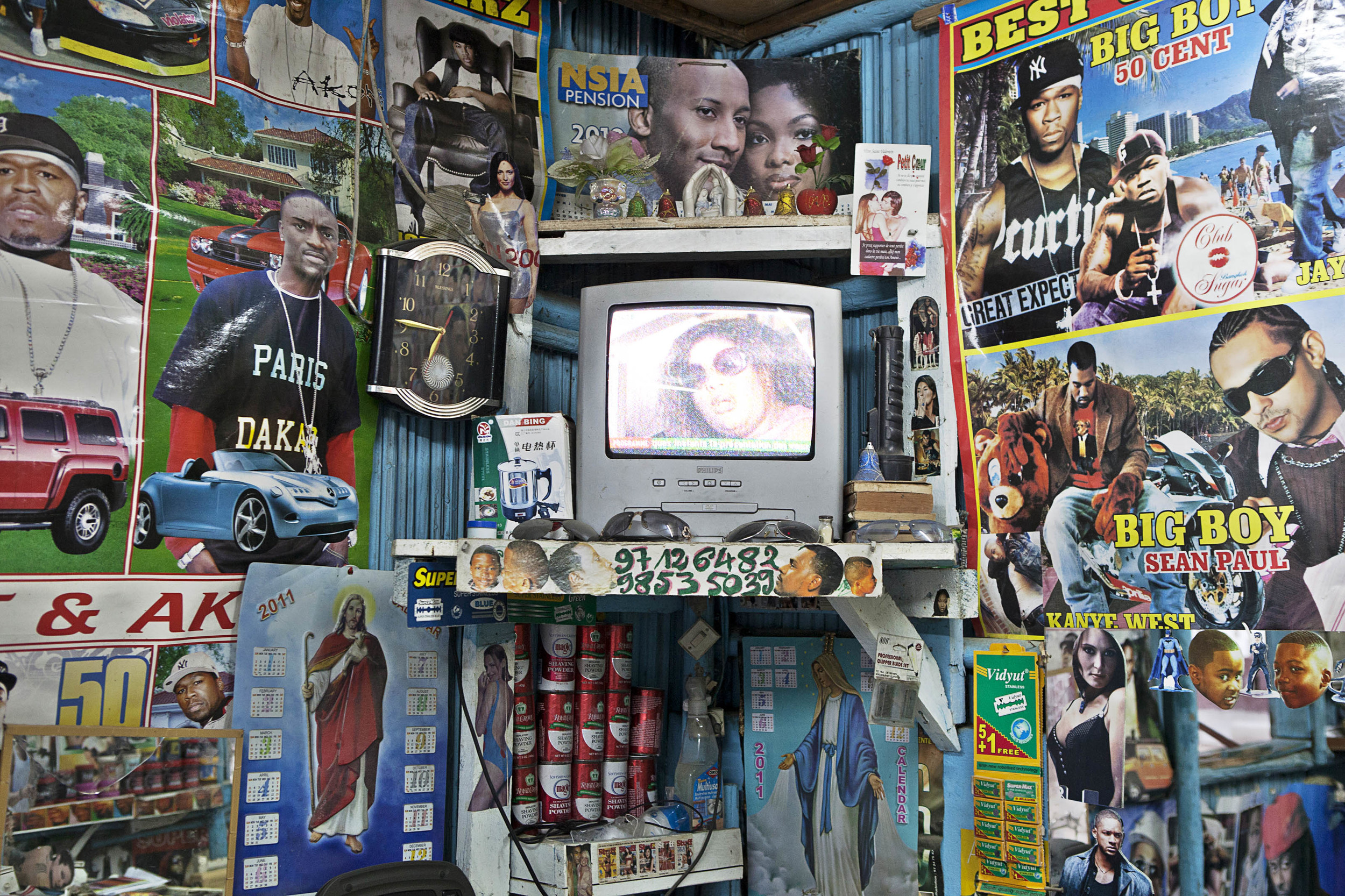 Pride cemented Andrew Esiebo's international repute, a project began by chancing upon a barbershop during a street photography project.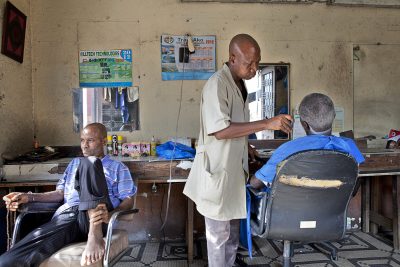 'He said to me,' the artist recounted, of talking to its owner, 'that while he might not be considered an important person in society, he was proud to be the barber to one of Nigeria's ex-presidents. That resonated with me, and made me think about the role, and importance, of barbers in west African society.'
Exhibited at London's Tiwani Contemporary in 2014, the series epitomises the photographer's relationship with his art, with his country, and his people; Esiebo's work is an honest and intimate portrait of the daily realities in Africa today. Not sugar-coated, nor bowing to stereotypes.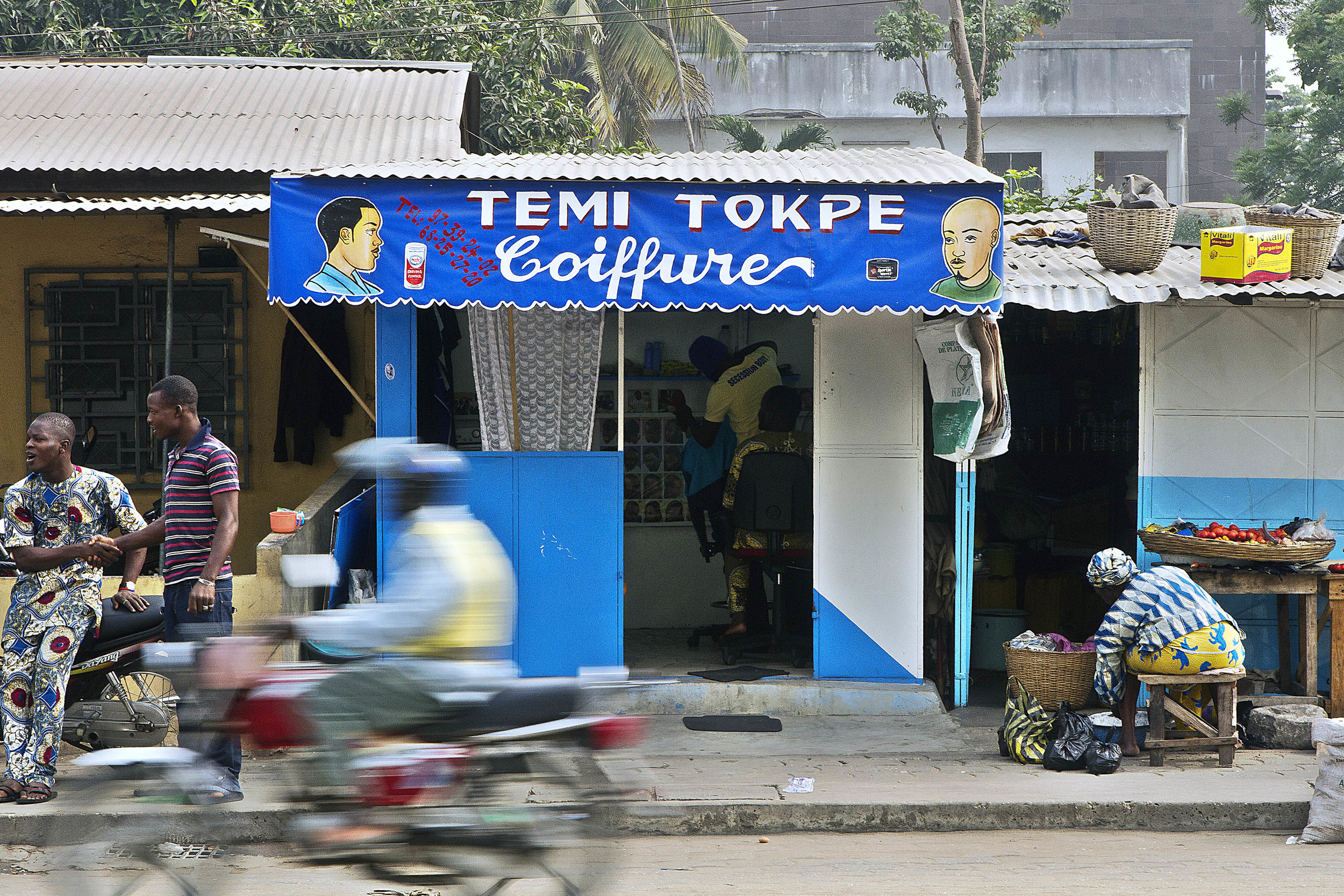 Part of the visual landscape of West Africa, the barbershops form an integral part of the societies and cultures of its major cities; Esiebo's images embrace both design and personality — the barbers, clients, and haircuts as important to the narrative as the bold aesthetics. It's a common thread in his work, the visual power that Africa evokes in outsiders paired with humanity and character; each image imbibed with narrative and intrigue.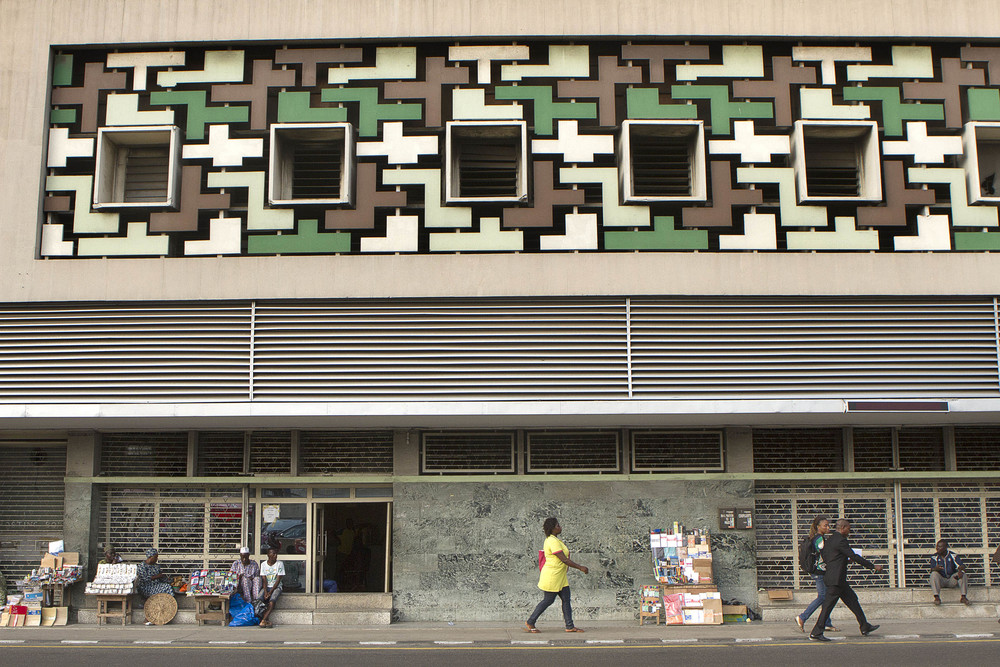 From exploring the transformation of Lagos through documenting its architecture and urban landscape in ongoing project, Mutation, to Nigeria's omnipresent spectre of faith in God is Alive, and the unconventional environments where the beautiful game is played in Love of It; each series captures Africa and its preoccupations in spectacular fashion, the artist's technical ability capable of freezing moments in time, forever documented.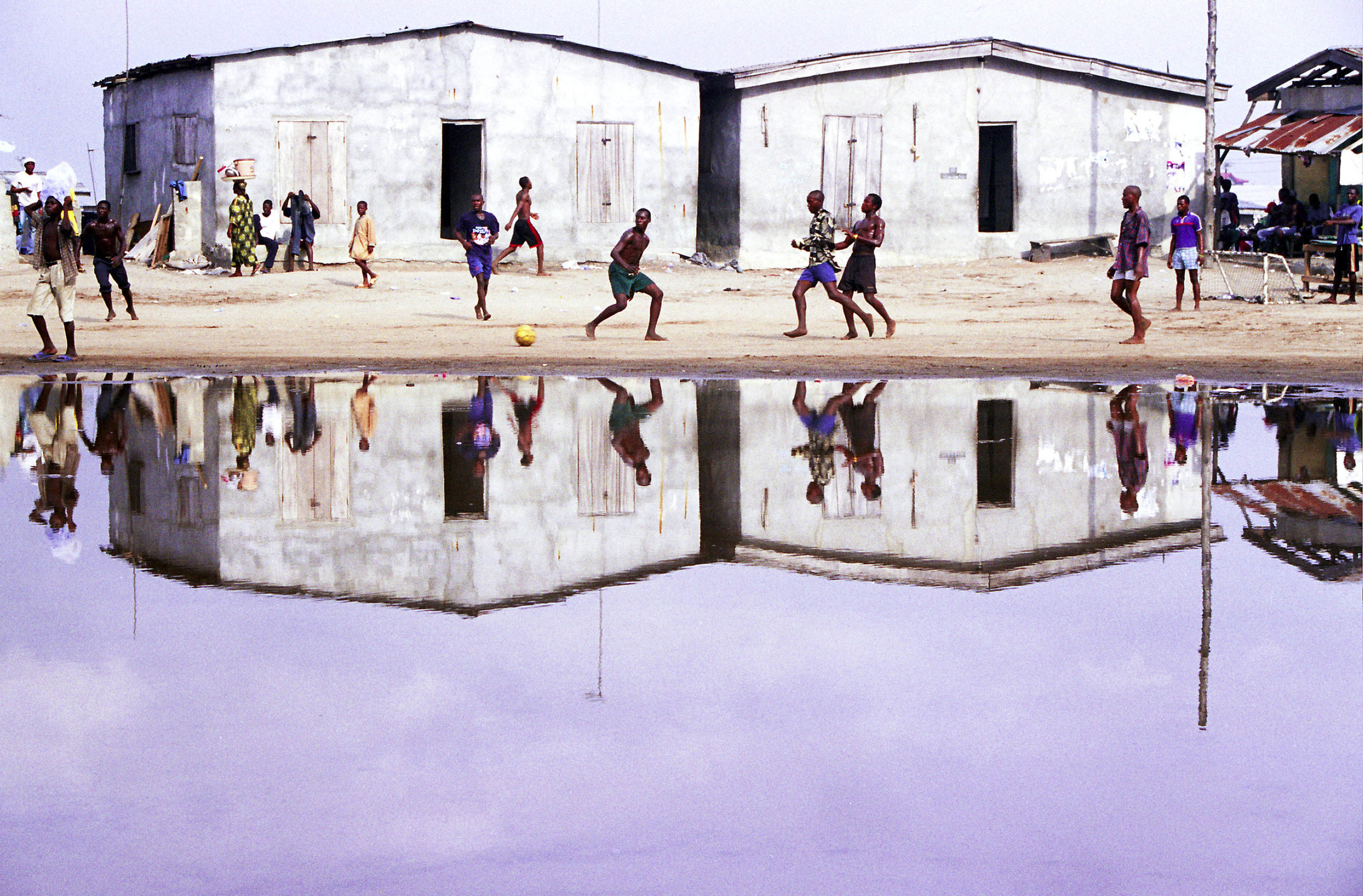 Committed to challenging preconceptions, Andrew Esiebo has dissected some of his own in Who We Are, a study of homosexual men in African society. A continent infamously intolerant of same sex relations, it's a fascinating insight into the Nigerian's devotion to understanding humanity through his work. Keen to dissolve stereotypes associated with gay men in Africa, Esiebo conducted his portraits in his subjects' personal environments; allowing the viewer to see for themselves that they are people who share the same issues as heterosexuals — love, desires, aspirations, compassion, and faith.
Perhaps the validity of this study appears antiquated in contemporary Western societies, but it demonstrates how the artist is not afraid to exhibit common African stereotypes should they prove to be an accurate representation of his daily realities. An acute archivist of a contemporary Africa, Andrew Esiebo's images seize the vivid actuality of the continent as it lives and breathes today.