SOUL TASTE
CELEBRITY CHEF MARCUS SAMUELSSON TALKS ABOUT HIS RESTAURANT, HIS ROOTS AND HIS MANY INFLUENCES
WORDS BY MARCELLA ECHAVARRIA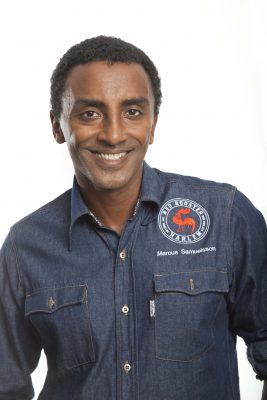 Born in Ethiopia, raised in Sweden and based in New York, Marcus Samuelsson is much more than just a celebrity chef. He is an alchemist and a researcher of flavours and influences, an explorer of African cuisine and one of its most important ambassadors.
Samuelsson was born in 1970 in Kassahun Tsegie, a town north of Addis Ababa. After his mother passed away when he was three, he and his sister were adopted by Lennart and Ann Marie Samuelsson in Gothenburg, where he discovered the love of flavours and cooking from his Swedish grandmother. After graduating from culinary school at the Culinary Institute of Gothenburg, Samuelsson worked in Switzerland, Austria and France. He arrived in New York in 1995, where his career has included three successful restaurants and six books, including his autobiography Make It Messy, published last year.
Samuelsson lives and works in Harlem, a large neighbourhood in north Manhattan known for being a major African-American epicentre. Funded in 2011, his restaurant Red Rooster pays homage to American food, highlighting the African-American influences present in Harlem. In Samuelsson's words: "Red Rooster gets a lot from Harlem. We learn every day from this vibrant community and we want to give back by hiring from the community and serving good honest food."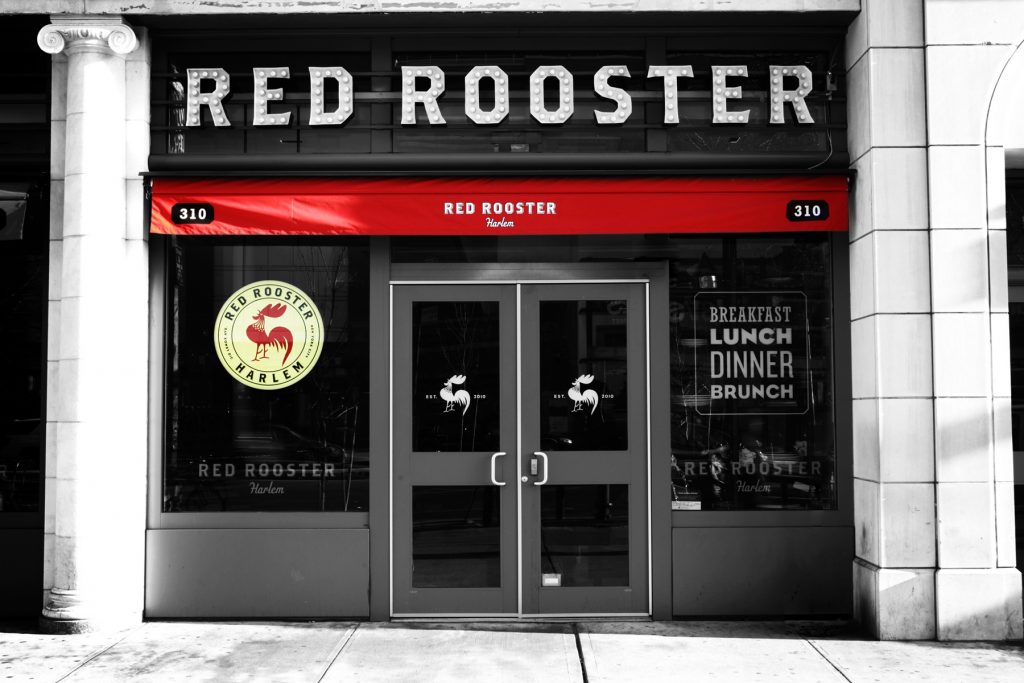 The menu includes African staples such as peanuts, plantain, beans, okra and potatoes, always with a modern twist. African food is a reflection of African people and their journey through slavery, trading, spirituality and celebration. These complex influences find an expression in the berbere spice from Ethiopia – a mix of chilli, cinnamon, ginger and garlic, where the flavours express European, Indian and Asian influences. Samuelsson takes this and makes it the main spice for the meatballs; the peanuts become bar snacks; and the okra, potatoes and plantain are popular side dishes.
"African food is festive: people share and give time to the ritual of eating together", says Samuelsson. The Soul of a New Cuisine: A Discovery of the Foods and Flavors of Africa, published in 2006, marks Samuelsson's journey to his homeland, where he was able to document ancestral recipes from Marrakech, Senegal, Tanzania, Cape Town and Ethiopia.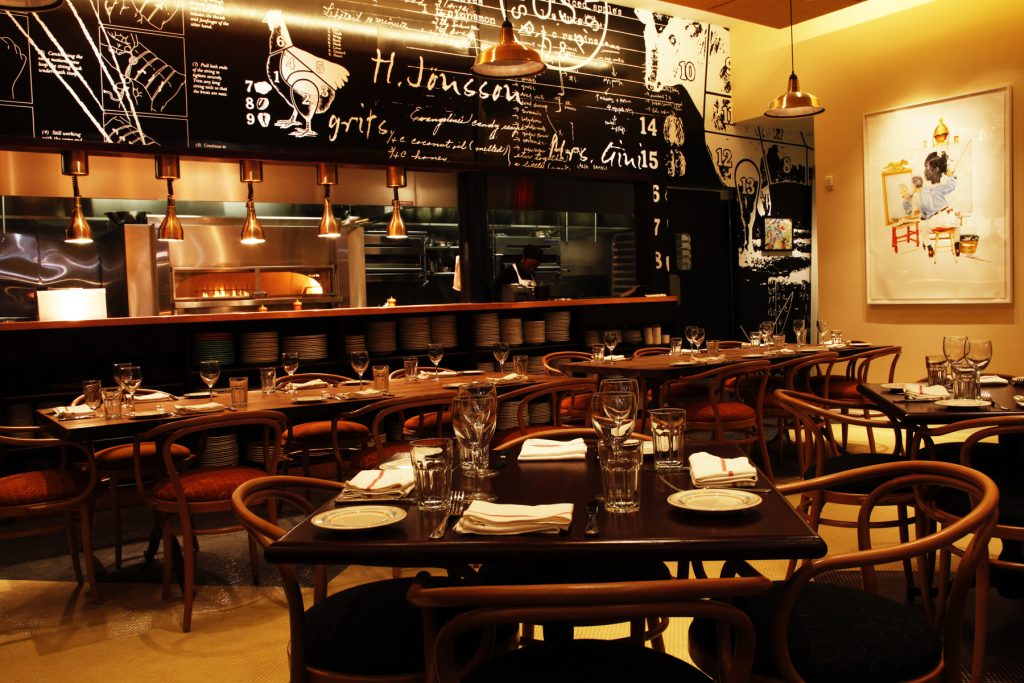 "I was very interested in daily life and the relationship of people, food and time. In Africa people give themselves the necessary time to share a meal. I was also very interested in the concept of eating with a spiritual compass. How meat, for example, was eaten to break a fast and how there is always a powerful reason that connects food and spirituality. We do have so much to learn from Africa," says Samuelsson. "Africa is home to 55 countries, 800 languages and a great diversity of colours, textures and flavours. Africa is the cradle of humanity, so it is very exciting to explore, learn and share. I am so grateful to know a place where people have time for people."
Samuelsson met his biological father and his eight siblings in 2015. Since then he travels twice a year to continue his research: "Africa is full of ideas, values and sensations. The focal point is not on protein, like in the West, but on vegetables, curries, spices and mixes that talk of the numerous influences that happen both ways and constantly."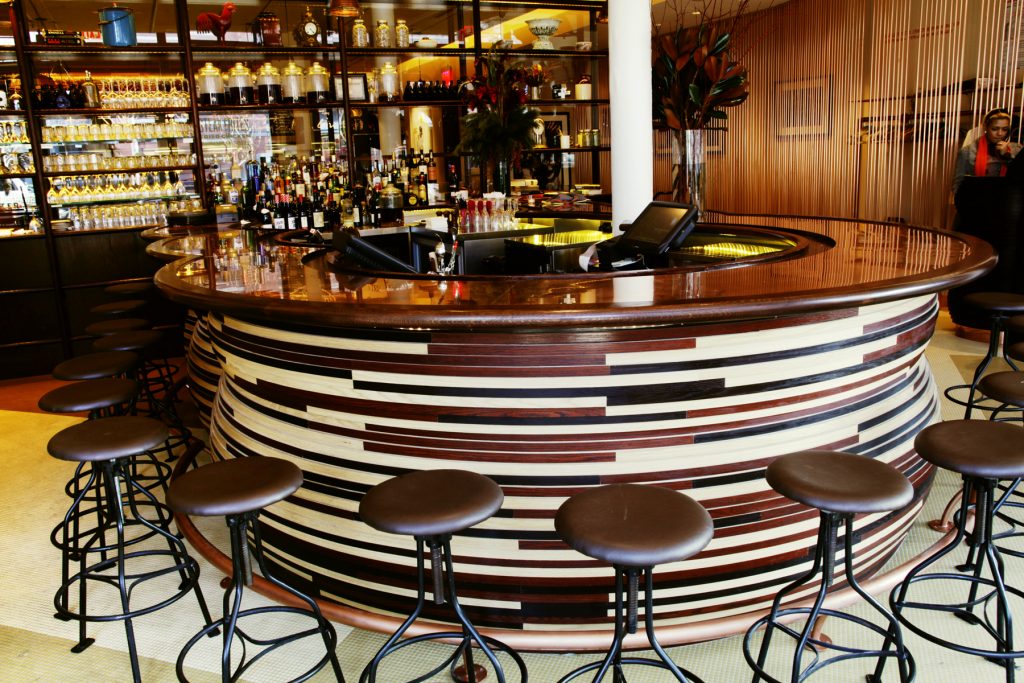 ---
QUICKFIRE ROUND
We asked Samuelsson the first word to come to mind when we said…
Globalisation: Negative and positive
Humanity: By people for people
Design: Warm and minimalist
Harmony: Balance
Nostalgia: My grandmother's food
Local: Glocal
Travel: A must
Community: Food, ubuntu
Sweden: Childhood
New York: My city
Ethiopia: Love
---
HAVE A TASTE
Samelsson shares the recipe for one of his favorite dishes, which – much like the chef himself – blends global influences.
SNAPPER WRAPPED IN BANANA LEAVES
4-6 servings
Ingredients
2 jalapeño chilies, seeds and ribs removed, finely chopped
One 3-inch piece of ginger, peeled and cut into ¼-inch dice
4 garlic cloves, minced
2 springs cilantro, chopped
1 teaspoon cayenne pepper
3 tablespoons olive oil
Six 6-ounce skin-on snapper fillets
2 to 3 banana leaves, cut into six 8 x 12-inch sheets
1 lemon, sliced and seeded
1 tomato, sliced
1 medium Spanish onion, finely diced
1 ½ cups long-grain white rice
3 cups chicken stock
One 15-ounce can of coconut milk
2 teaspoons salt
2 cups trimmed morning glory or trimmed spinach
2 yellow plantains, peeled and cut into ½-inch slices
Instructions
Mix the jalapeños, ginger, garlic, cilantro, cayenne pepper, and a tablespoon of the olive oil in a small bowl.
Place 1 snapper fillet skin-side-up in the centre of a banana leaf and brush or spoon one-sixth of the jalapeño mixture over the fish.
Place a lemon slice and a tomato slice in the centre of the fillet. Fold the sides of the leaf in over the fish to make a neat packet, and tie the packet with kitchen string. Repeat with the remaining fillets.
Combine the remaining tablespoon of olive oil with the onion, rice, chicken stock, coconut milk and salt in a Dutch oven or other large deep pot and bring to a boil over medium-high heat.
Reduce the heat to a simmer, cover, and cook for 5 minutes.
Carefully arrange the fish packets and plantains on top of the rice and simmer, uncovered, for 10 minutes.
Cover and summer for 10 minutes.
Remove from the heat and let stand, covered, for 5 to 10 minutes, until the rice absorbs most of the liquid.
Transfer the packets to a plate to drain.
Stir the morning glory into the rice, cover, and let sit for 3 minutes, or until the leaves are wilted.
For a striking presentation, serve the fish still wrapped in the banana leaves for guests to unwrap. For a less dramatic, but less messy option, unwrap the packets and transfer the fish to a platter or individual plates. Serve with the rice and plantains.