STORY OF THE STREETS
VoiceMap is an app that lets you listen to location-aware stories by journalists, novelists, tour guides and passionate locals as you walk… We spoke to founder and CEO Iain Manley to find out more.
What inspired VoiceMap?
It was inspired partly by the decade I spent travelling after university, predominantly in Asia. I spent most of my years abroad working as an editor and writer, and I got a strong sense of how important it was for stories to have a personal perspective; to read (or hear) somebody say "I love this place because…" or "I remember being here when…", for example.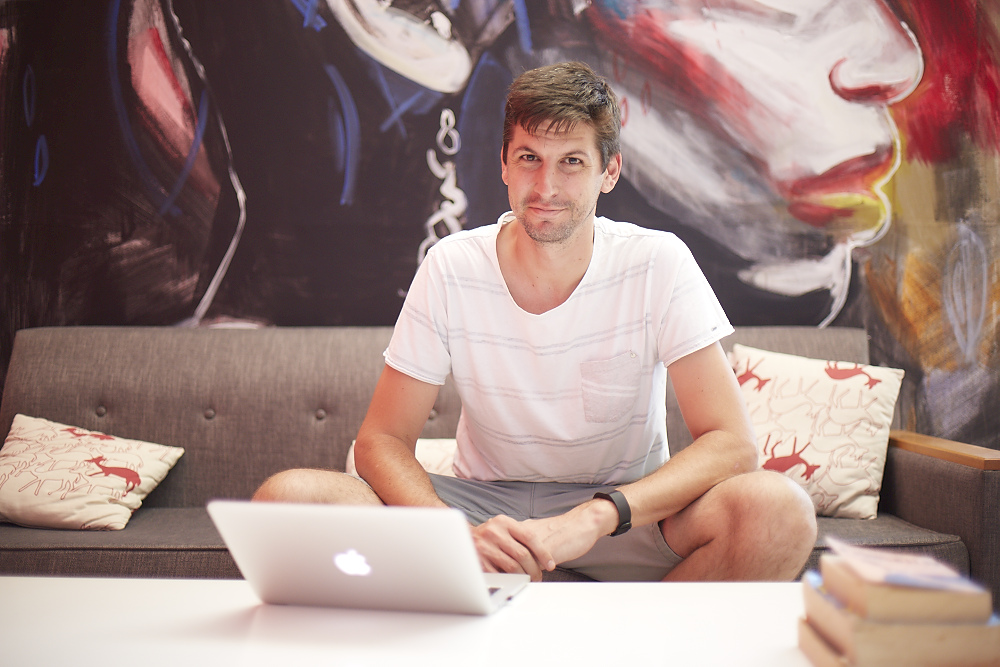 When I came back to Cape Town, I got a job editing audio tours for open-top buses, river cruises and car rental companies. This was done using a production line, with writers in a Cape Town office submitting their work to me, and me passing it over to voice artists. But you can't tell a city's story without ownership, or in only one or two voices. In Cape Town, for example, it's impossible to speak about Bo-Kaap's Asian roots in the same way as you talk about the colonial Company Gardens or the Grand Parade, where Mandela addressed 200,000 ecstatic people after his release from prison. You need a strong subject.
How does VoiceMap work?
We're doing something that is new, I think, and the phrase 'audio tour' doesn't capture it. I recently conducted a survey on Twitter to find out what the phrase 'audio tour' brought to mind: 135 people responded and most thought of either a dusty museum or crowds of tourists. VoiceMaps are neither of these things. They're an invitation into a community; a way of connecting with not just its history, but with the day-to-day experiences of the people who live there. You really have to do a VoiceMap to understand what they're all about!
Why do users love VoiceMap?
When personal perspectives are combined with well-produced, location-aware audio, it creates an immediate and immersive experience. It often feels as if a storyteller is right beside you, because they know exactly what you're looking at, and when. It's also a way of hearing perspectives and insights that you wouldn't otherwise have access to; or, put differently, a way of seeing a neighbourhood through someone else's eyes.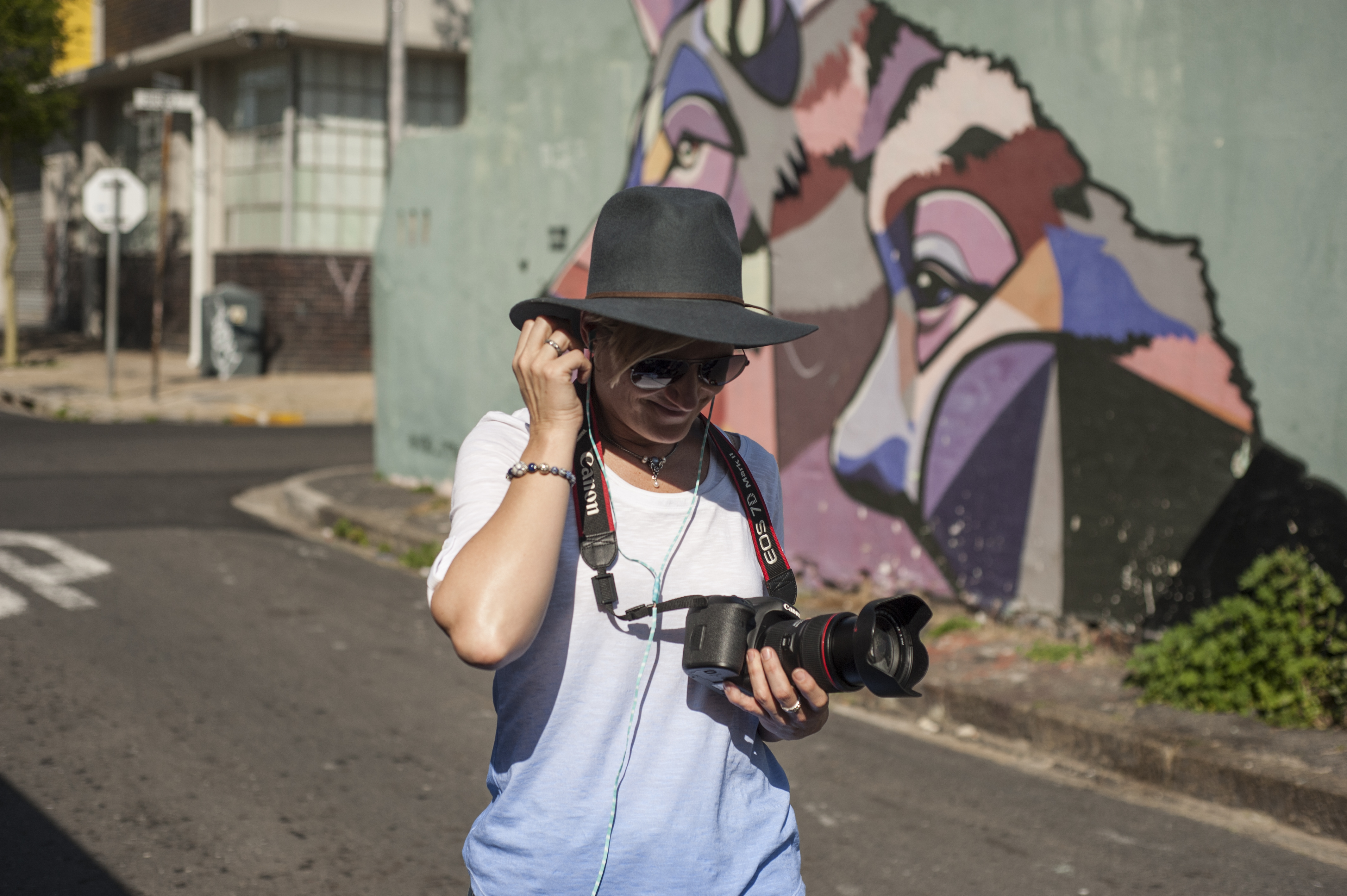 Which South African tours are most popular?
Our Woodstock Street Art Tour shows locals the Woodstock beyond hipster cafés, and has been popular since it launched last year. Visitors love the mountaintop tour that the Table Mountain Cableway created, and our Muizenberg like a Local walk, created in collaboration with Cape Town Tourism. Shereen Habib is, perhaps, Bo Kaap's best storyteller. Her tour shows you "the village in the city" where she grew up. The Elfin Trail is a fantastical audio experience in Constantia's greenbelts, which many children (and children at heart) have enjoyed over the last few months.
How do you choose the storytellers?
VoiceMap is open to anybody, and many of them actually choose us. But when we were just getting started we'd approach people who were exploring new kinds of storytelling, who had an obvious passion for their city, or both. A bestselling travel writer in Berlin who made films there with David Bowie and an Economist foreign correspondent in Beijing were among the first contributors.
What is the process of creating the tours?
Each storyteller is assigned an editor to help them through the process of planning a tour, plotting the route on a map, writing the script for the audio that plays at each location and, finally, recording the audio. The storyteller then sets the price of their tour and earns royalties on every download.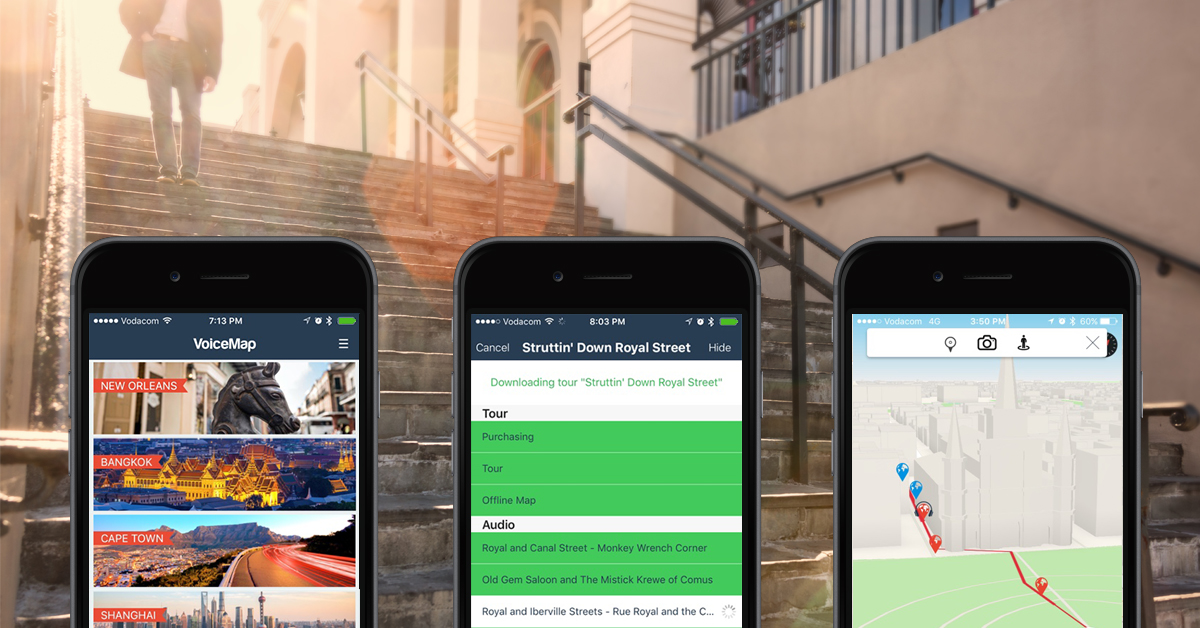 What impact has partnering with VoiceMap had on the storytellers?
For most people, VoiceMap is about making their voices heard and leveraging our platform to share their perspectives about the place they call home. For tour guides, there's a practical element: their walking tours become accessible to any number of people at one time, via the app. Even for someone like Ian McKellen, who is no stranger to huge audiences or fans, his audio walk through London's theatre district has given him a platform on which to share tales of his early days on the stage, just as you are walking past the theatres and streets where his memories were made.
What bigger impact do you want to make with VoiceMap?
We've published tours in almost 80 cities now and the majority of our contributors aren't doing it for the money. They want to share something with the world and their stories are often deeply personal. Over time, I hope this can become a living, oral history of the whole world, as the name VoiceMap implies. This is an enormous task, of course, and we're just getting started.
Get a free tour when you sign up at voicemap.me.