COLIN BELL ON HIS LATEST LAUNCH, BOTSWANA'S SABLE ALLEY
Much as I have loved all my trips around Africa, the holidays that always stand out in my mind are the ones I took to Botswana. I'm not alone — Africa experts, travel guides and game rangers all say the same thing: there's something magical about it.
So, what is it? Well, unlike the plains of the Serengeti or the scrubland of South Africa, Botswana is lush. The Okavango is the biggest inland delta on earth and for most of the year the entire area is flooded with water that comes rushing down from the Angolan highlands. This leads not only to spectacular, rainbow-strewn scenery, but also to impressive amounts of game: you can see thousand-strong herds of buffalo, three prides of lion in one day and packs of endangered wild dogs.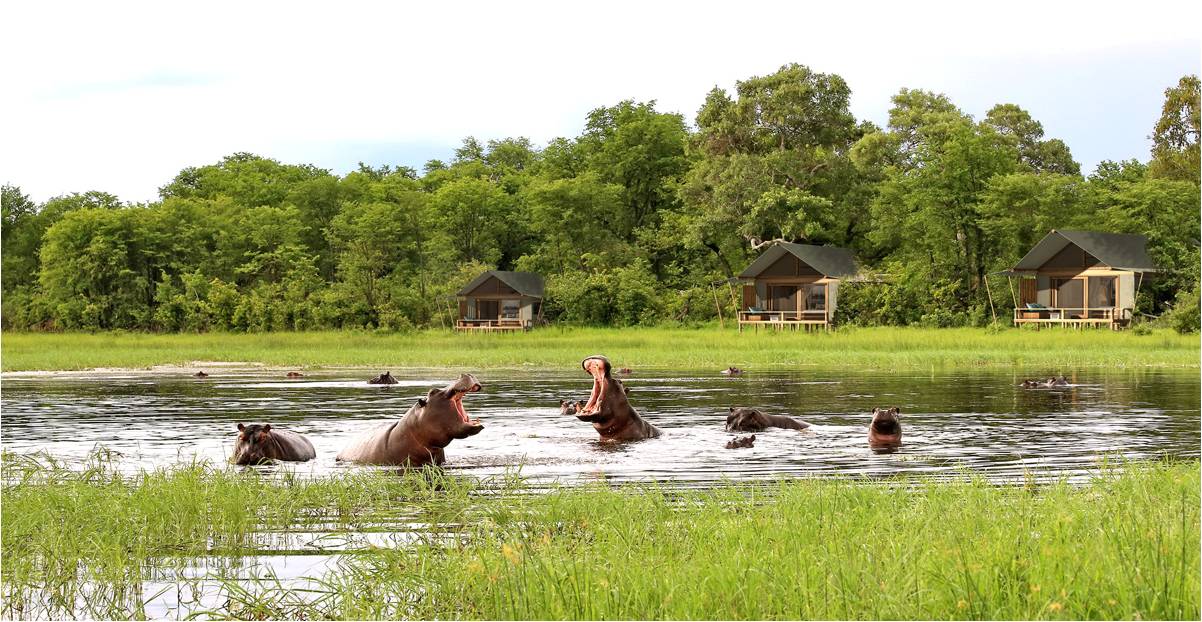 But above all, what makes Botswana the most luxurious place to go on safari is the solitude. Elsewhere, sightings can take place in the company of six or seven other vehicles — and really, nothing ruins the moment like crowding around one desperate cheetah, while listening to people in a nearby jeep grumble about their flight. But in Botswana most land is publicly owned and the government hands out very few concessions, so you're pretty much alone with your guide and your family.
Colin Bell, an old Africa hand with a history of opening the best game lodges on the continent, is well aware of this impeccable reputation — hence why he has decided to launch his latest venture, Sable Alley, in an extraordinary, and completely uninhabited, part of the country. As well as being passionate about animals, he feels rather strongly that a safari experience should not remind you of walking through Piccadilly Circus on a Saturday night.
"I'm not a fan of bush experiences where hundreds of jeeps crowd around one poor animal. And in the modern world, space is the greatest luxury there is, so that's what we offer" he says. "Because Sable Alley is entirely private, we give guests an incredible amount of freedom and privacy. For starters, there are only six guests per vehicle and no more than three jeeps per sighting, which means you really do feel like you're deep in the bush rather than surrounded by other lodges."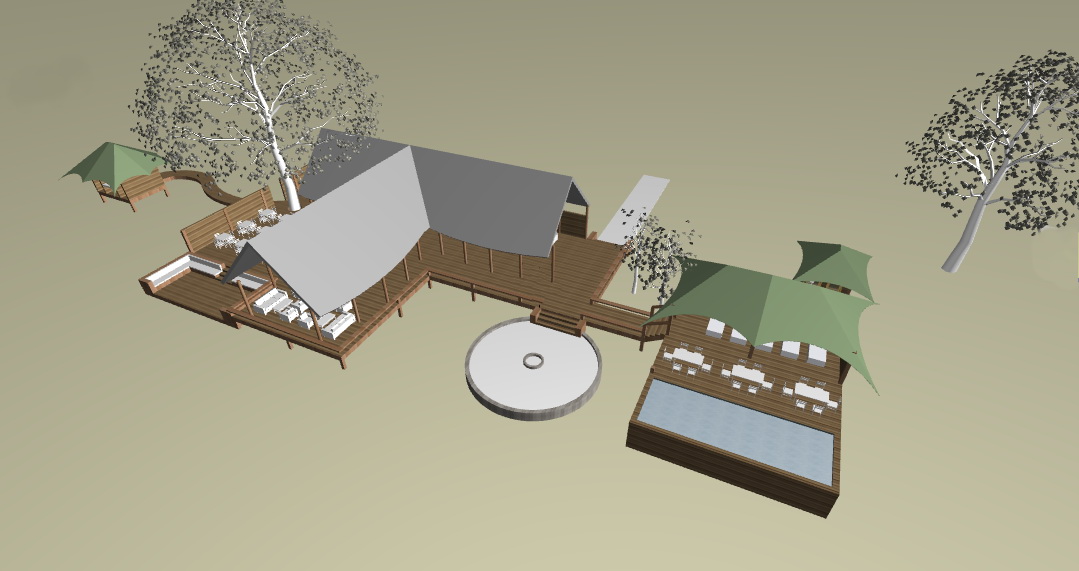 And that is because you're not. Located in a private concession of 200,000 hectares in the Khwai Private Reserve, Sable Alley has borders with the Moremi and the Okavango Delta in the south and Chobe in the east. And this means that not only are you on your own, but that you can experience a more diverse range of activities than nearly any other game lodge in the region — and all the activities that goes with these habitats.
So if the water is high in the Okavango, take the speedboats out for a morning among the hippos and crocodile, watching giraffe, elephant and impala gingerly stop to drink in the wildlife-filled pools. If you've had one too many nasty looks from a hippo, the next day swap your speedboat for a jeep and set off in search of more animals. From vast herds of buffalo and elephant to endless prides of lion, plus cheetah, sable, roan and wild dog, this isn't an arduous hunt for wildlife. And if you have any inclination to become a twitcher, prepare to tally up more than 50 different species per game drive.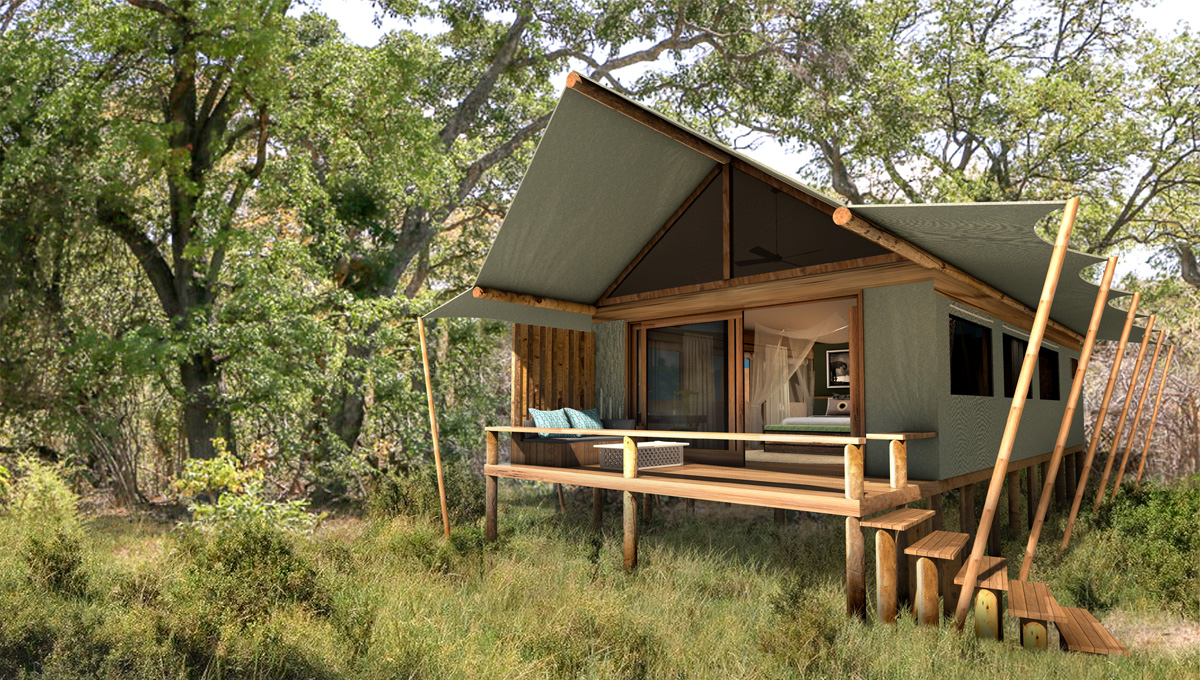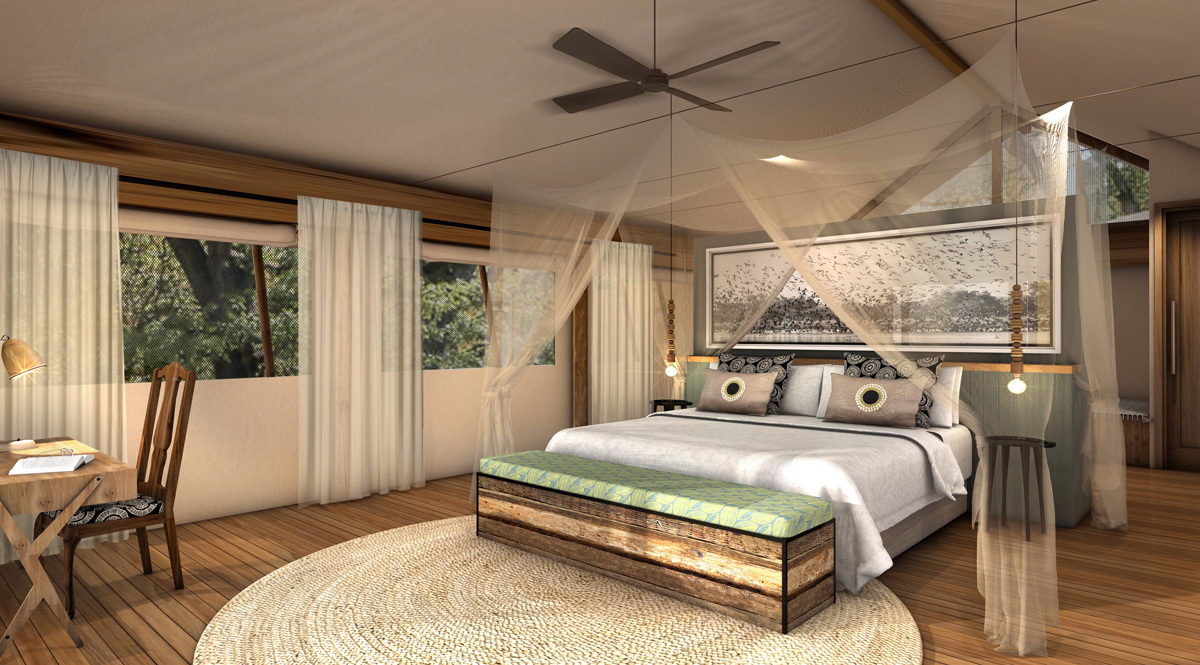 Or why not try a mokoro trip down the river? Mokoros are similar to gondolas in Venice — although not much about the experience feels Italian — particularly as you're floating past a bad-tempered hippo or watching nearby prides of lion stop for a drink.
Bell's obsession with space extends to the rooms, all of which are 600 square feet with canvas roofs and walls, and come complete with an outdoor shower, vast, comfortable beds and a viewing deck that looks right over a beautiful lagoon that is often filled with up to 35 hippos snorting, grazing and wallowing in the water. Or why not spend a night under the stars? Try one of their extraordinary sky-beds, located high on a tree above a waterhole so you can fall asleep to the sounds of elephant, baboon and hyena.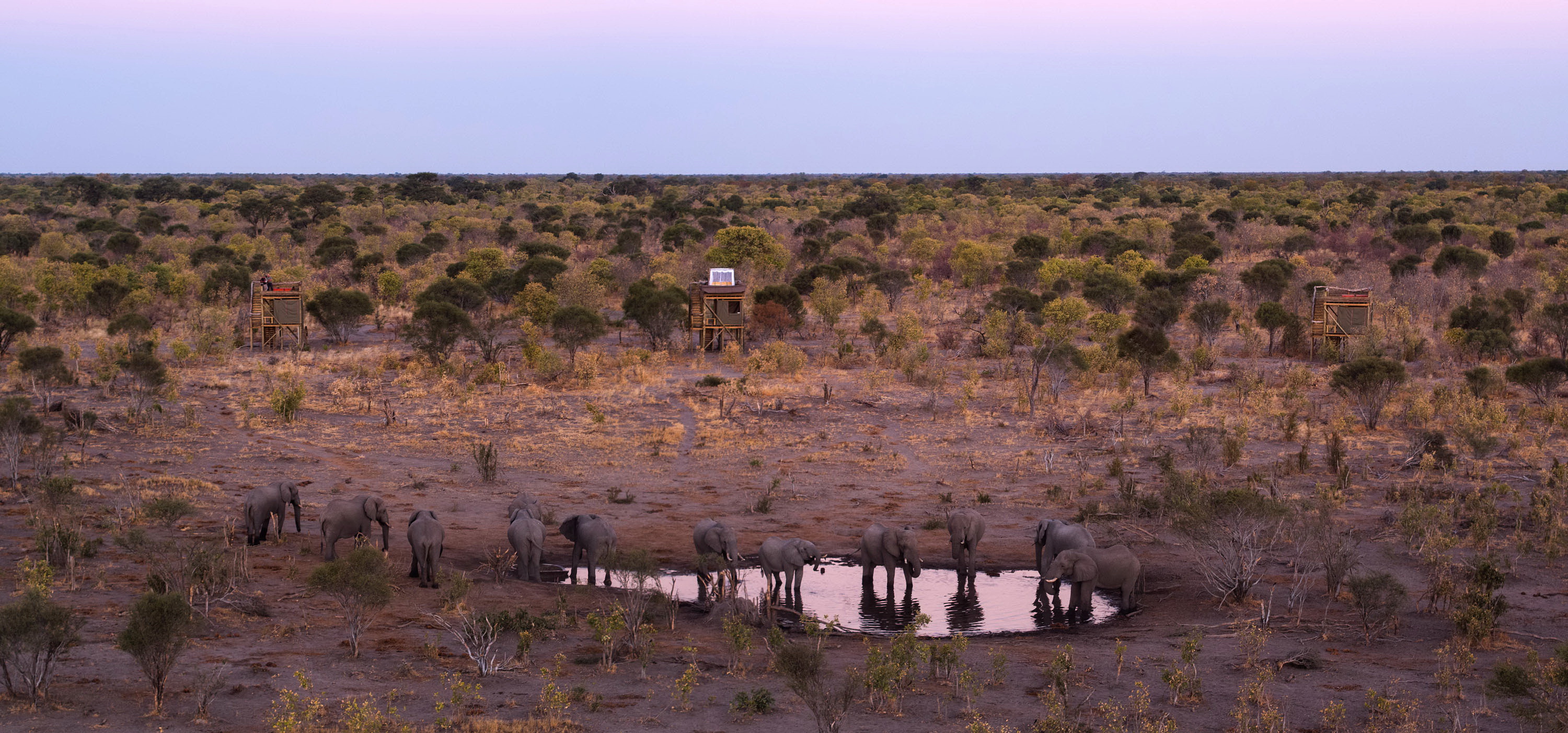 As we all know, the biggest factor that stops us all from spending every day of leave we have in the bush is the inhibitive cost of many of these game camps. But starting at $570 per person per night with all meals, local alcoholic and non-alcoholic drinks, activities, accommodation, and concession and park fees included, Sable Alley is expensive but competitive. And while you're having one of the most extraordinary safari experiences of your life, you can also take comfort in the knowledge that you're indirectly helping the local community, as Bell not only employs local guides but also donates a percentage of his revenue to local villages and to conservationists.
"What is so wonderful about Botswana is that they have found a way of operating that benefits residents and visitors," says Bell. "There is nowhere else quite like it. And once you've been, it is difficult to stay away."