TRACK GORILLAS IN VIRUNGA WITH EMMANUEL DE MERODE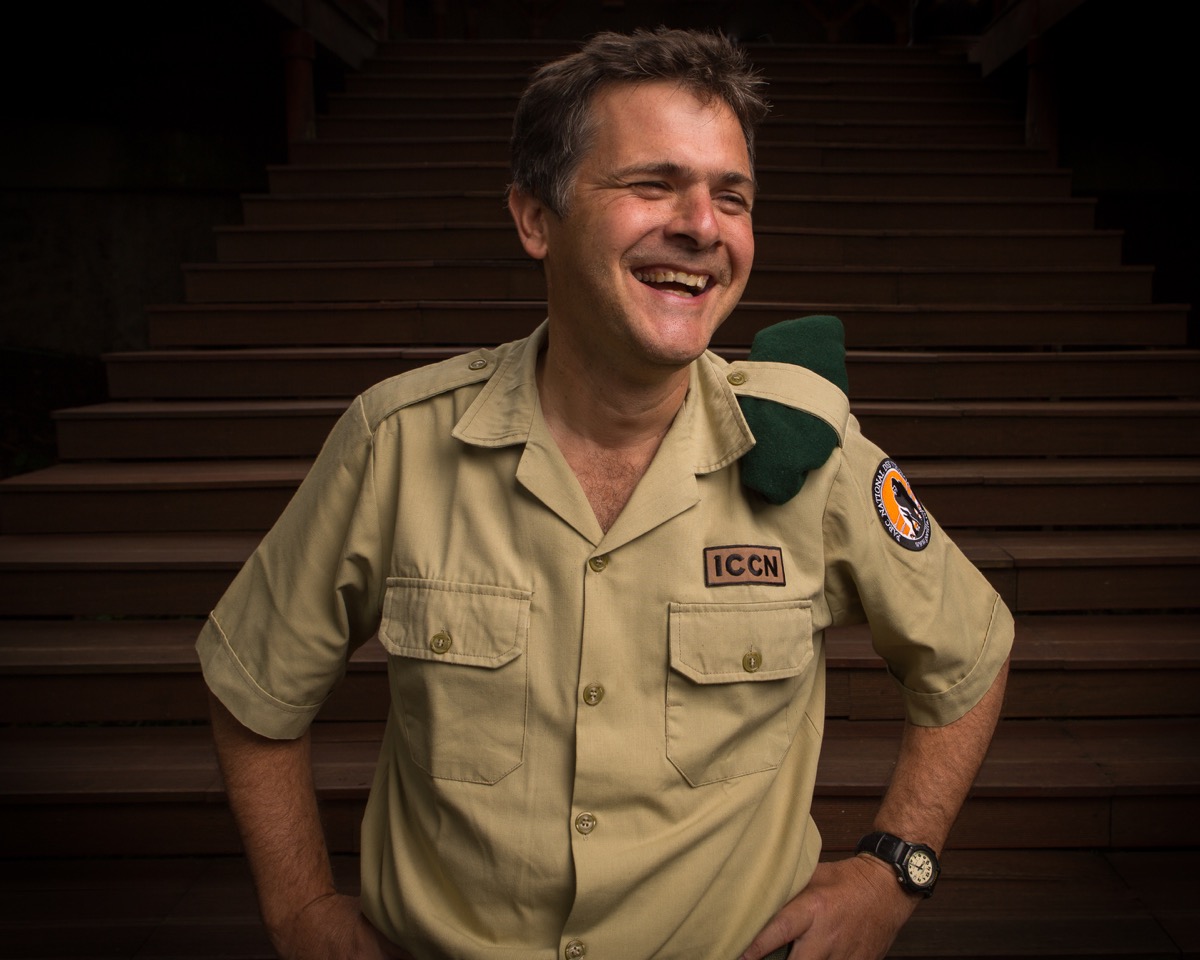 Once-in-a-lifetime experiences don't come around often, so listen up: we're offering We Are Africa tribe members the chance to track gorillas in Virunga National Park with extraordinary Park Director Emmanuel de Merode and acclaimed conservationist and philanthropist Jochen Zeitz. Not your average fam trip, then…
It all started at the We Are Africa 2016 conference, when Emmanuel de Merode gave a moving address to the tribe about the ups and downs of life at Virunga. When his fellow speaker and self-confessed admirer Jochen Zeitz took to the stage after him, he pledged to support Virunga and encouraged the tribe to do the same, asking for a show of hands from those who would be interested in visiting the Park to experience de Merode and his team's incredible work for themselves. A sea of arms flew up in the air. Now, eight months on, Zeitz has made good on his promise by organising an itinerary especially for the We Are Africa tribe, in partnership with the team at Visit Virunga.
Based in the Democratic Republic of Congo on the border of Uganda and Rwanda, this UNESCO World Heritage Site is home to about a quarter of the world's critically endangered mountain gorillas and was the subject of 2014's Oscar-nominated documentary, Virunga (along with the now globally recognised de Merode). As Africa's oldest national park, Virunga is also the continent's most biologically diverse protected area: the park's 3,000 square miles includes forests, savannahs, lava plains, swamps, erosion valleys, active volcanoes and the glaciated peaks of the Rwenzori mountains. The park's two other Great Ape species, eastern lowland Grauer's gorillas and chimpanzees, make Virunga the only park in the world to host three taxa of Great Apes. Another prominent inhabitant of the park is the endangered Okapi, who live alongside large colonies of hippopotamus, forest and savannah elephants, lions, and numerous rare bird species.
Taking place from 26 September until 1 October 2017, the trip costs US $2,362 per person for double occupancy or US $2, 726 per person for single occupancy and all funds go straight to Virunga National Park. There are only 12 places available and we expect demand to be extremely high; so if you want to be in with a chance of spotting these incredible creatures in their natural habitat, hurry!
Check out the itinerary to find out more; or contact julie@virunga.org or call +243972763974 to enquire further and book.