HORSEBACK SAFARIS: SEE AFRICA FROM THE SADDLE
When imagining a safari to Africa, most travellers conjure up a vision of olive-green Land Rovers trundling noisily across plains of waving grass, or perhaps a hot-air balloon floating silently above the massed herds of the Serengeti. But the thunder of hooves and heavy breathing of a sturdy Boerperd cantering across shimmering salt pans? Unlikely.
And yet Africa is proving itself to be one of the world's premier destinations for horse-back adventures, blending world-class guides with charming wilderness camps and, of course, the chance to spot the Big Five from the saddle.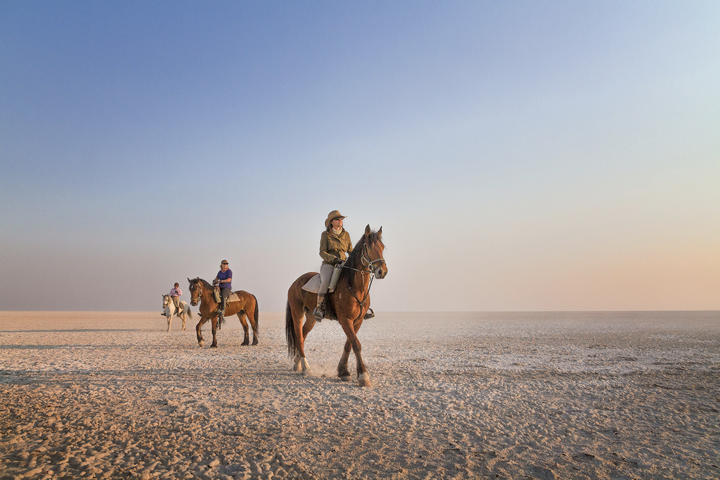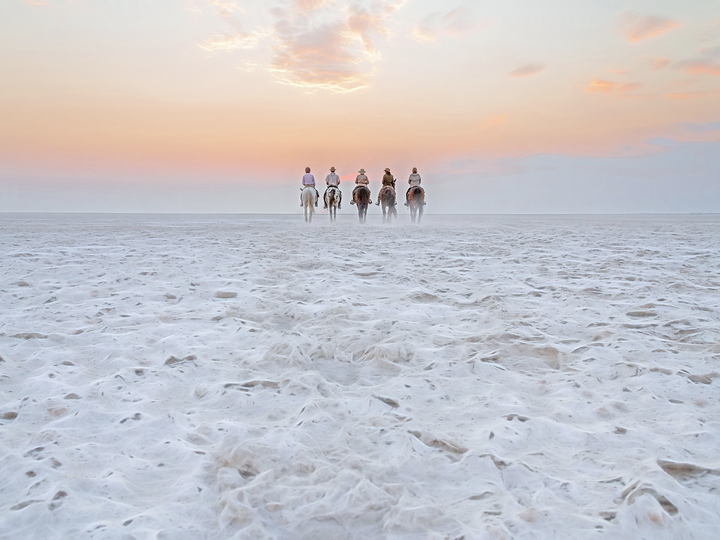 There are unique riding operations across southern Africa, but Botswana has cemented its position as the hub of horseback safaris in the region. "Being able to ride in the Okavango Delta, on the edge of the Delta, the Makgadikgadi salt pans and in the Tuli Block – all with healthy populations of wildlife – provides a fabulous contrasting combination," says Robyn Foot of Ride Botswana. "Some of these areas can be fairly inaccessible by vehicle and horses allow you to venture into these areas with relative ease. The carbon footprint is also much greener!"
Although each season comes with its own highlights, Botswana is proving itself to be a year-round destination for horseback safaris. From October to April the Okavango Delta is in flood, offering superb riding in the famed Selinda Spillway, while in the winter months the Makgadikgadi salt pans offers "the biggest race track in Africa," enthuses Foot, who adds that the rainy season brings migrating zebras to the pans.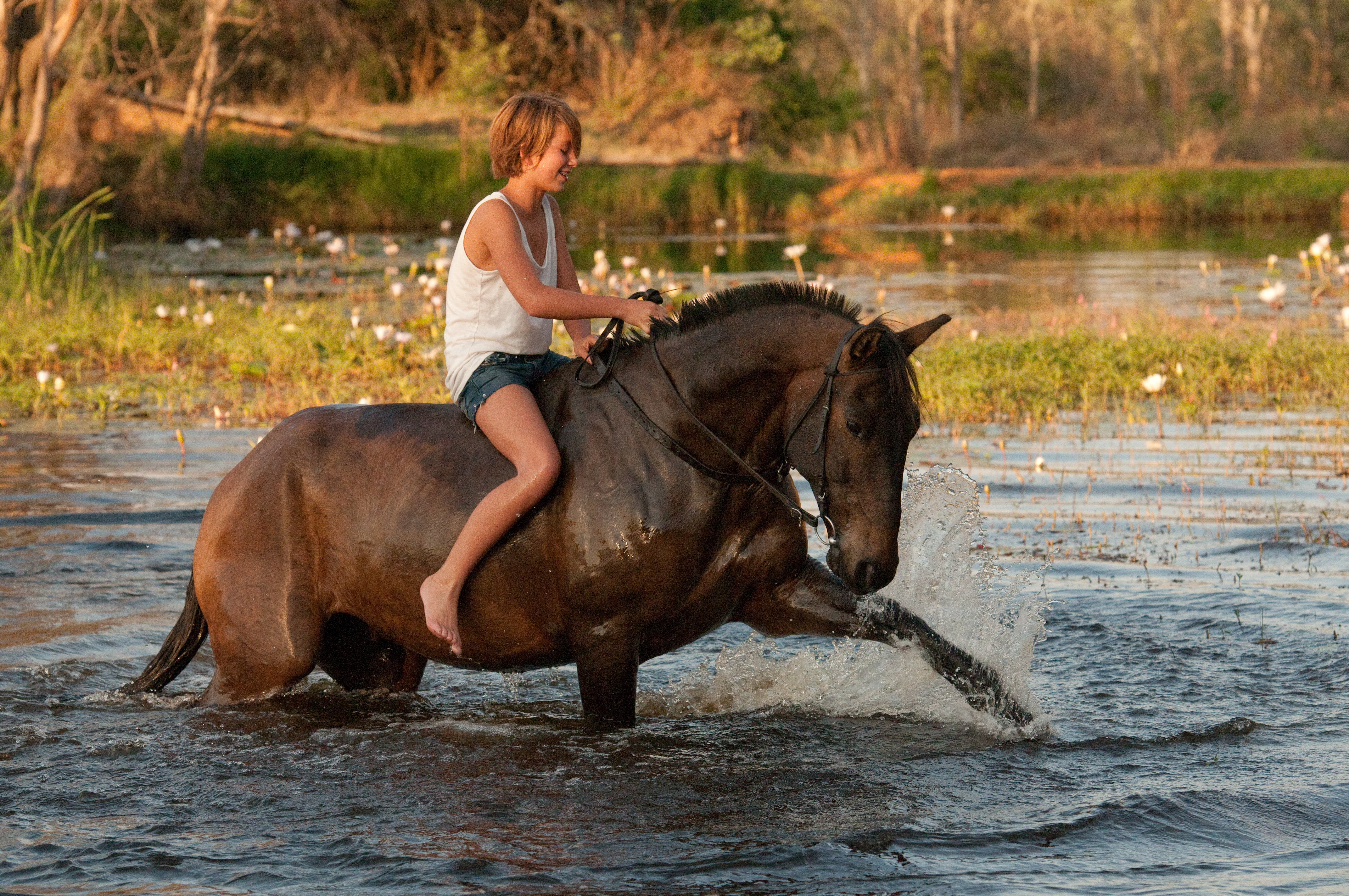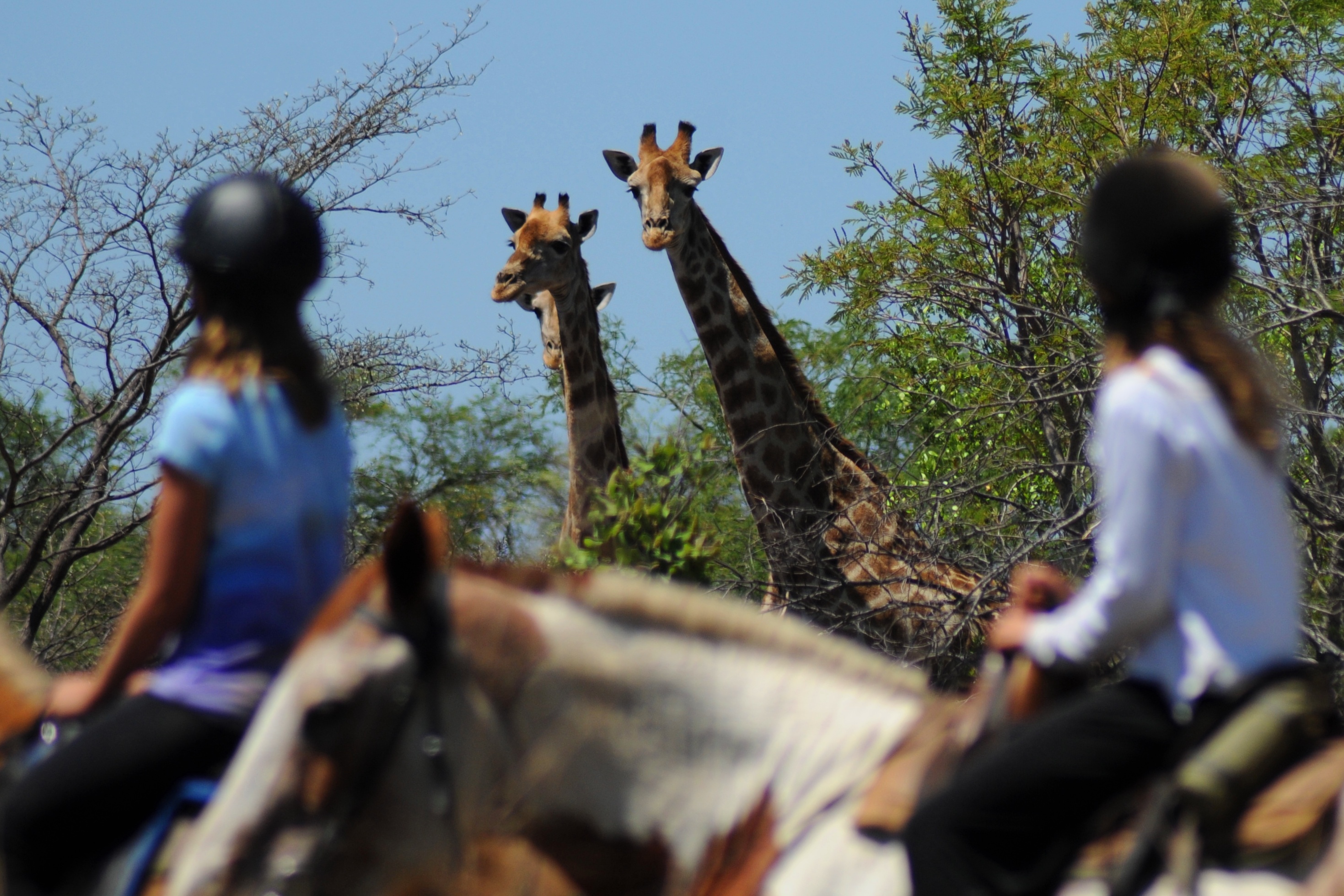 Where guests choose to ride may also determine the nature of the horse riding on offer. "Most riding safari operations conduct two daily rides from the camp; morning and afternoon. However some offer week-long mobile safaris," explains Kate Coleridge of London-based representation agency Handpicked Africa.
Limpopo Horse Safaris, for instance, offers overnight mobile safaris in the famed Tuli Block in Botswana's eastern corner bordering South Africa and Zimbabwe. Ride Botswana also offers both half-day and multi-day riding adventures that traverse the Okavango Delta and Makgadikgadi Pans. Longer overnight rides often include a circuit of local lodges, but can also involve a mobile 'fly camp' of dome tents and sleeping under the stars. "The five-night mobile safaris require some experience and riding fitness as there are long canters and fast gallops," says Foot. "The Okavango rides are for experienced riders only, due to the nature of the terrain and dangerous game in the area."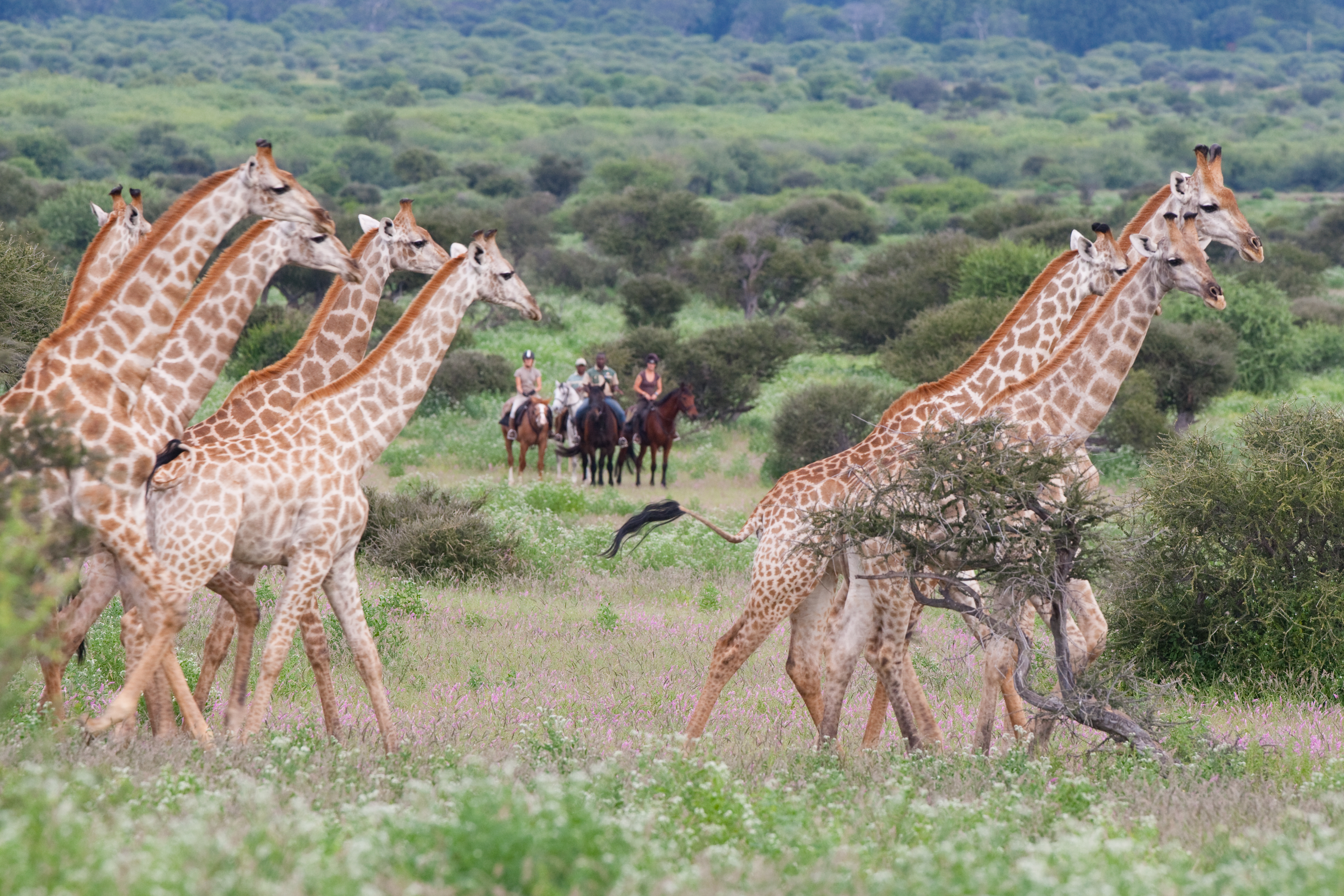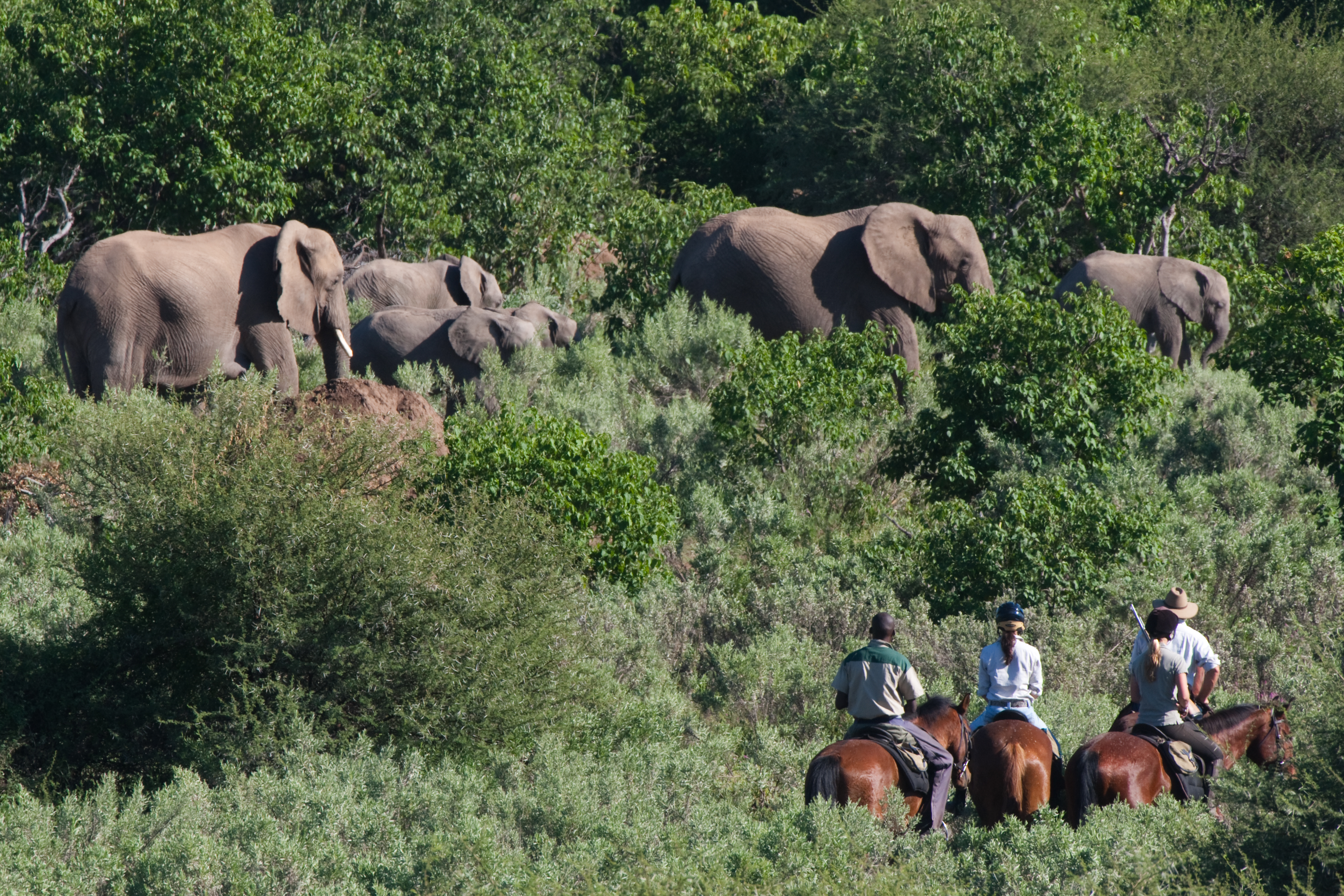 Unsurprisingly, due to the presence of large game, horseback safaris in the region are typically geared towards experienced riders. "Most operations will insist their clients are intermediate to advanced level," says Coleridge. "The best option for novice riders is Horizon Horseback in South Africa, where there is plenty of plains game, but nothing that might charge!"
Operators are, however, increasingly catering for non-riders and multi-generational travellers. RAW Botswana, for instance, offers boat trips, mokoro excursions, walking and jeep safaris alongside memorable out-rides from their stables of 25 riding horses.
Speaking of horses, it's a rare rider that doesn't have their bucket-list of steeds they dream of riding, and here African stables are proving their worth. While a few stables keep sought-after purebred Arabians, their skittish nature doesn't make them entirely suitable to the terrain and wild game. "Safari horses require very different skills and temperaments and careful consideration is paid to matching horse to rider," says Coleridge. "Most operations use Boerperd, the South African farm horse, because it is strong, kind-natured, sure-footed and brave."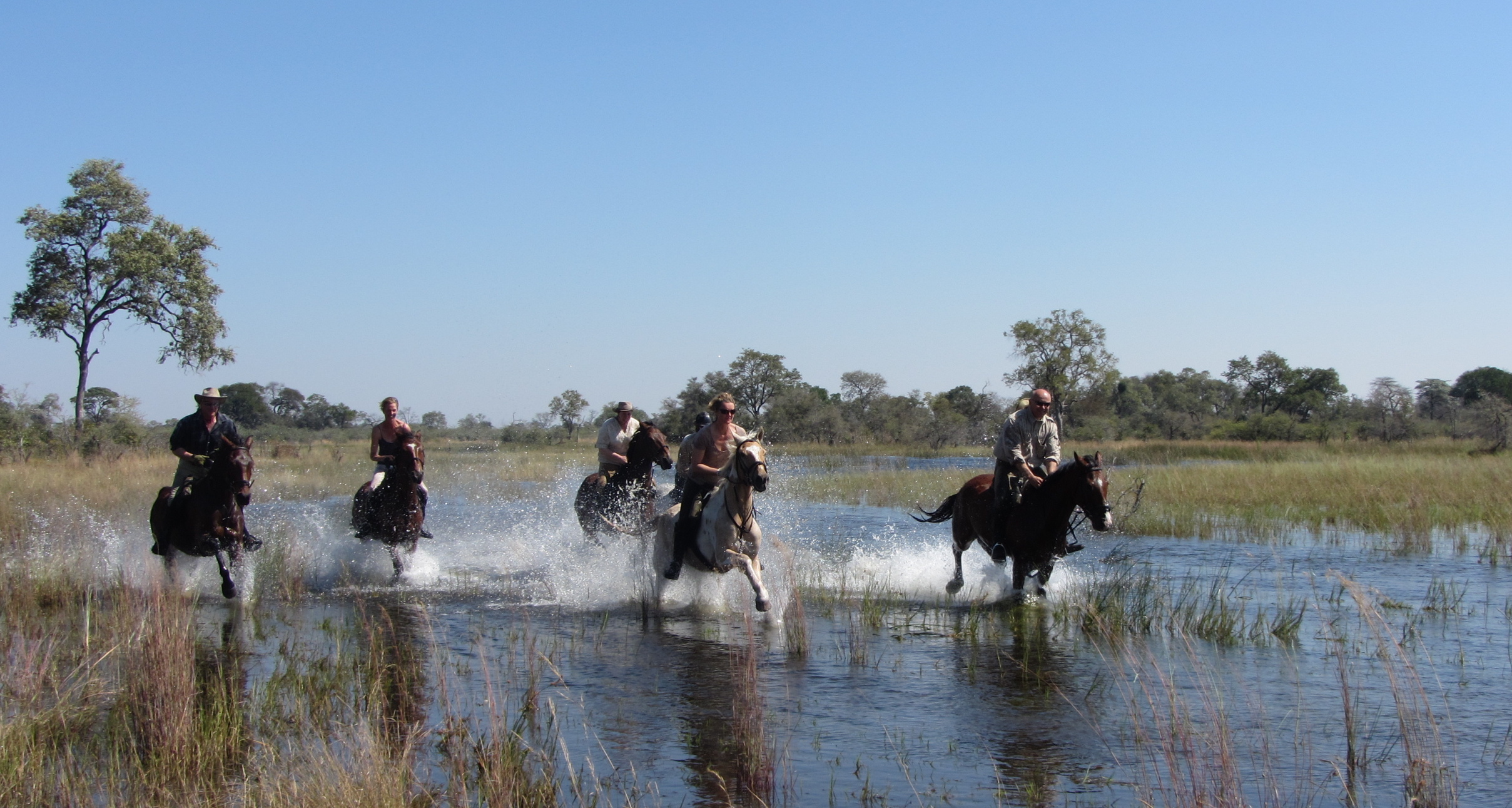 "We find the local Kalahari bush ponies the best as, being adapted, they generally cope much better in all the environments," adds Foot, who says the Ride Botswana stables also include heavier crossbreeds including Percheron/Boerperd cross, Shire/Thoroughbred cross and Friesian/Boerperd cross. "Our pure bred Appaloosas are always very popular."
While Botswana is arguably the heart of horseback safaris in Africa, the sound of hoof on turf will soon also resound through Kenya's Masai Mara National Park. Great Plains Conservation recently built stables near Mara Expedition and Mara Plains Camps, offering morning and afternoon rides through the iconic Park. Due to the presence of wild game, riders will need to have intermediate to advanced riding ability.
---
The suppliers featured are just some of those We Are Africa tribe members who offer horseback safari experiences; to see more, check out our guest list.