QOROKWE RAMPS UP DELTA LUXURY
Wilderness Safaris is one of the leading ecotourism operators on the continent, with more than 50 camps and lodges spread across Botswana, Kenya, Namibia, Rwanda, Seychelles, South Africa, Zambia and Zimbabwe. Collectively, their lodges offer private access to more than six million acres of wilderness, including a number of exclusive concessions.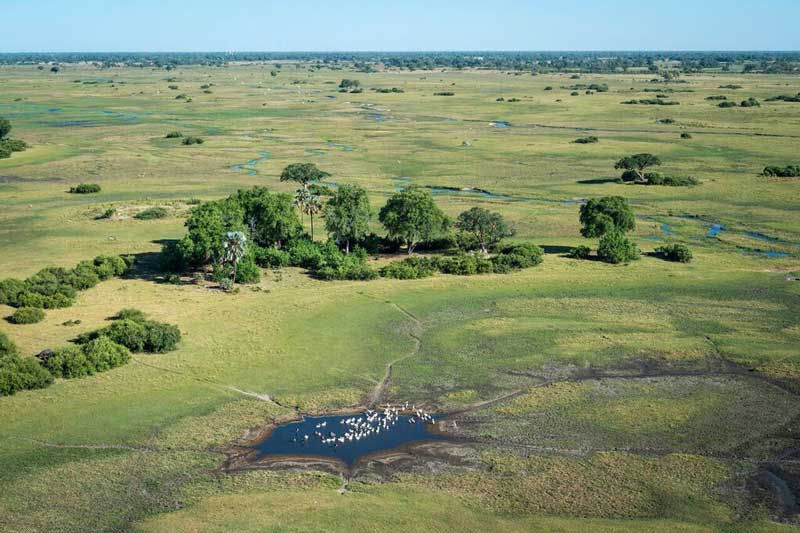 Qorokwe is one such concession, and guests at the new lodge have access to a 26 180-hectare section of game-rich wilderness that borders the iconic Moremi Game Reserve.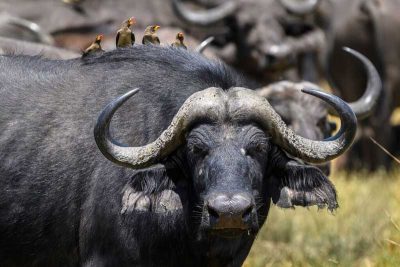 The unusual name translates as 'the place where the buffalo broke through the bush into the water', and there's certainly no shortage of Syncerus caffer in and around the new lodge.
Daily game drives and mokoro excursions offer superb wildlife sightings and bird watching. What's more, the Concession has water year-round, ensuring excellent game viewing throughout every season.
It's an intimate camp, where both décor and design were informed by the remarkable waterside location.
"The concept for Qorokwe grew out of a response to the landscape", explains architect Joy Brasler. "The site lies next to a lagoon and the tented suites are raised off the ground to see over the vegetation growing at the lagoon's edge, as well as providing a sense of safety in the wilderness."
The eight spacious tented suites are strung out along one of the Delta's memorable lagoons, with each suite offering a large deck for private bird-watching and quiet downtime between safari activities. Common areas include a stylish dining area adjoining a lounge, bar and infinity swimming pool, while a larger family suite with a private plunge pool is ideal for intergenerational travellers.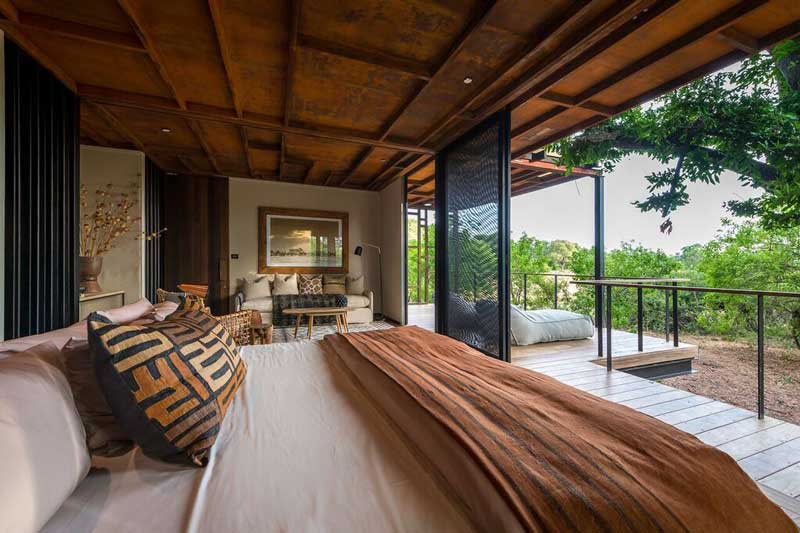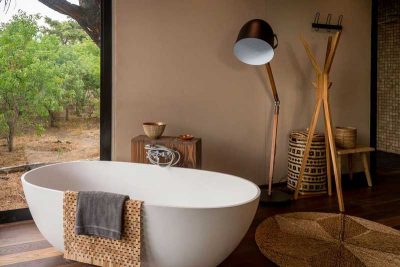 Throughout the lodge the décor echoes the landscapes beyond, with tones of sand and ochre offset by bleached timber and accents of rust and burnt orange.
"The palette of colours and materials was inspired by the Botswana landscape, as well as by Joy's strong architectural concept", notes interior designer Michelle Throssell. "By introducing a combination of organic shapes and textural diversity from live-edged timber to steel and canvas, we have created a warm, enveloping space providing comfort and luxury in an understated way".
True to Wilderness Safaris' ethos around responsible luxury, the entire camp is built to touch the earth lightly, and runs entirely on solar power.
"In our continuous quest for operating camps – and making a difference – in the best wildlife areas in Africa, the exclusive Qorokwe Concession has earned a well-deserved place amongst our ranks", commented Kim Nixon, Managing Director of Wilderness Safaris Botswana. "We are proud to have welcomed our first guests to Qorokwe, in partnership with Cobus Calitz and Jil Gérard-Calitz, and are looking forward to revealing this contemporary, land-based camp and highly productive wilderness concession to the world".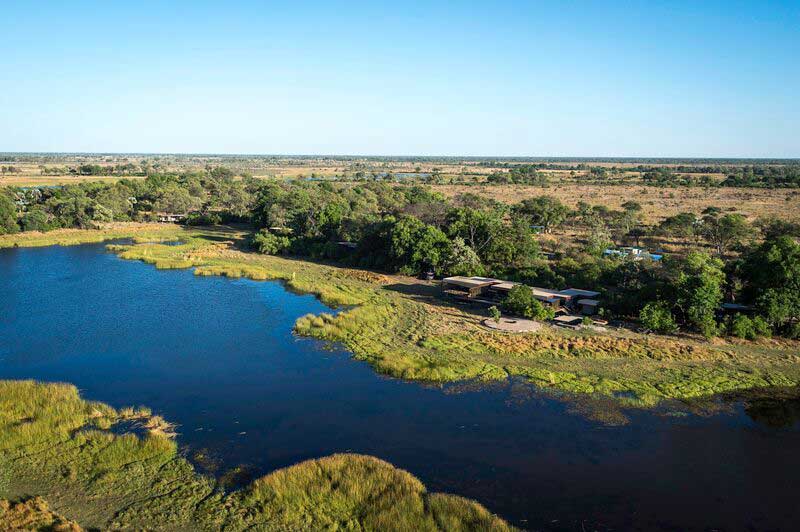 "We are thrilled to be partnering with Wilderness Safaris to market and sell Qorokwe to the world", added Cobus, who owns Qorokwe Concession with his wife, Jil. "The Qorokwe Concession is a highly productive game-viewing area, one that has been untouched for the past four years, and we cannot wait to reveal the beauty of its landscapes to our guests who can look forward to truly exceptional wildlife experiences, in addition to a world-class and original luxury safari offering".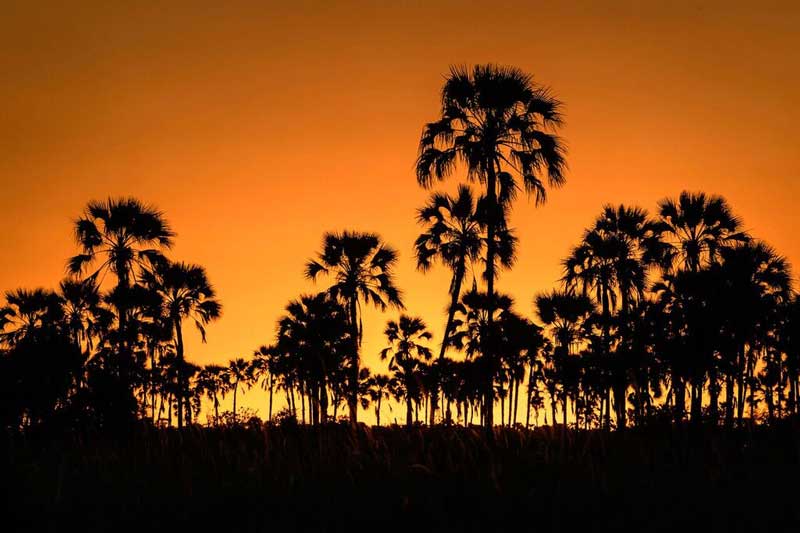 [All photos are by Dana Allen / courtesy of Wilderness Safaris]