PERFECT PITCH
At We Are Africa we're lucky to have an incredible venue that definitely breaks the mould of your traditional 'trade show': the impressive Cape Town Stadium. To make the most of this unconventional location (and let you catch a few of the city's winter rays), we've set up a spot right next to the pitch where you can get refreshed and bump into your fellow tribe members (it's also a great place for a sneaky pitchside selfie – just saying…).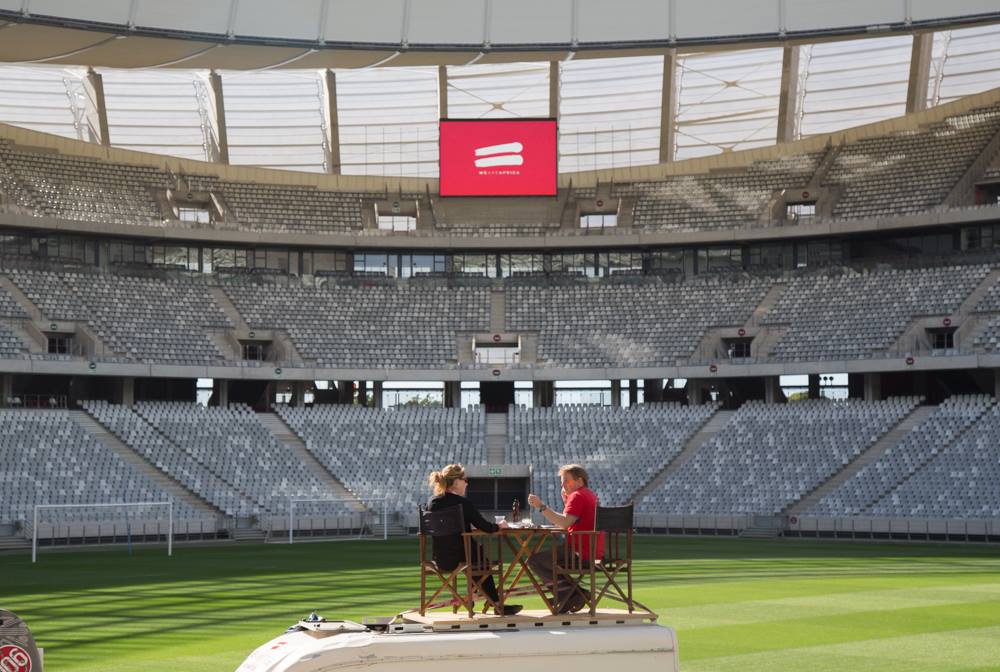 If you haven't already, get yourself down to the following pitch stops before you leave to experience a little Cape Town hospitality in the most unusual of settings…
ESCAPE+EXPLORE: REVIVE THE TRIBE
Feeling the strain of all those late nights and early morning meetings (or perhaps you've been rising early for Escape+Explore's Morning Adventures?)? The team at E+E have you covered with their renowned healthy pick-me-ups – and thankfully, they taste so good that you might not even realise they're good for you!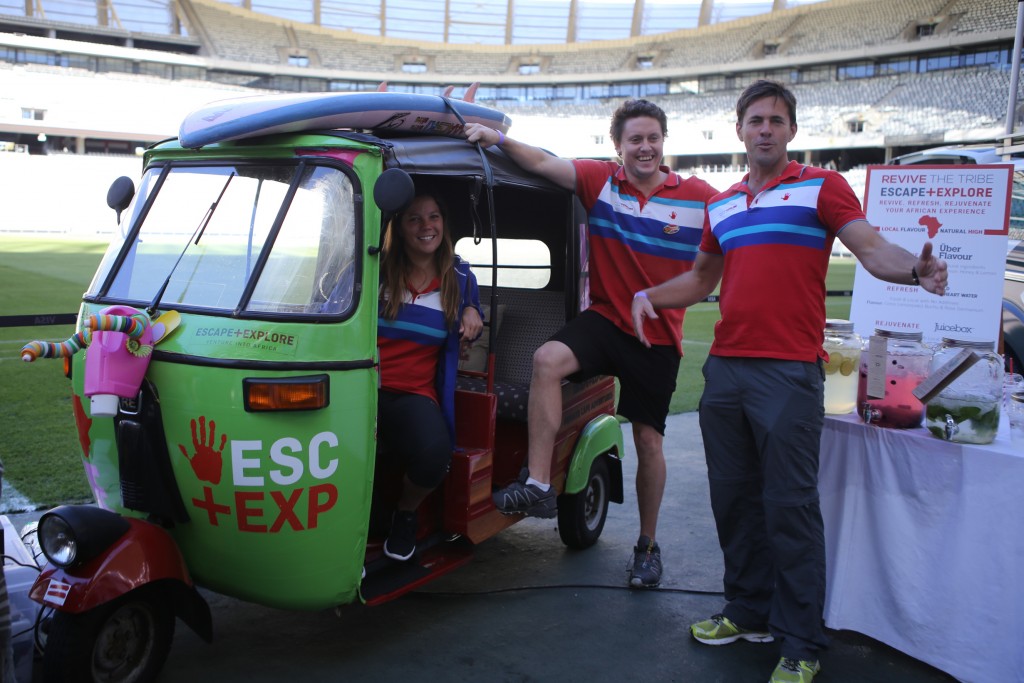 LUXURY AFRICA: DISCOVERY BAR
Looking for something stronger? Luxury Africa are on hand with their Discovery Bar with a selection of coffees and cocktails for when that devil on your shoulder wins out.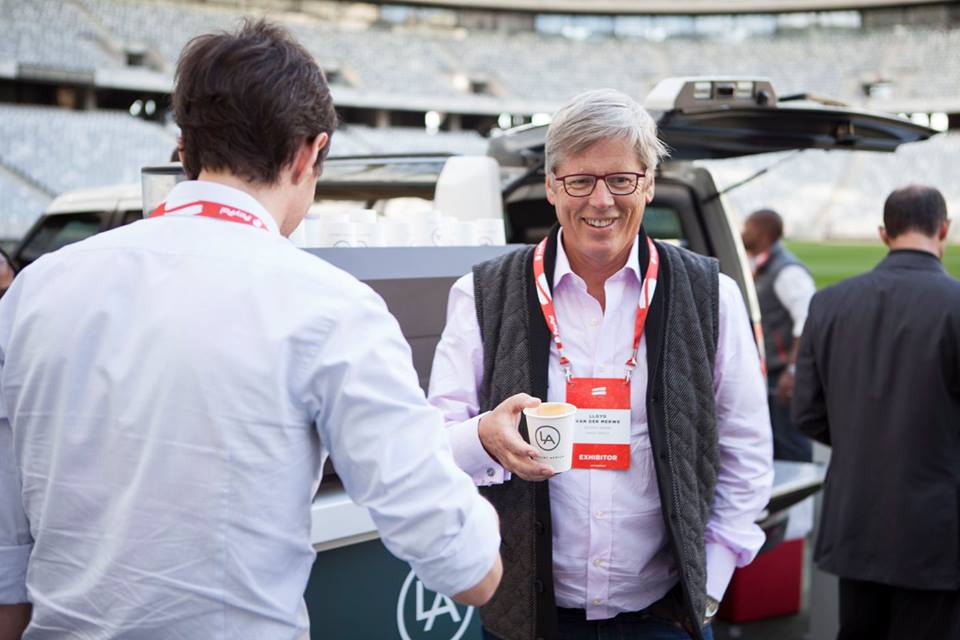 BEER HOUSE
We Are Africa newcomers Beer House boast the biggest variety of African craft beer in Cape Town – sample some of their many flavours here, a world away from your typical pitchside pint.