TELL AFRICA'S NEXT CHAPTER
INNOVATION AWARDS 2016
Now in their third year, the We Are Africa Innovation Awards expose the most inventive, inspiring and unexpected achievements defining the next chapter of African travel. After hundreds of applications and months of speculation, tonight's the night that all will be revealed! Join us from 8pm at GOLD Restaurant to see the winners, as voted by the tribe, take to the stage.
But it doesn't end there. Following the ceremony We Are Africa resident music man, DJ Loyd, will be hitting the decks with the sole purpose of getting the tribe on the dance floor. Everybody put your trophies in the air…
Here's a reminder of the shortlist – with such an exceptional lineup, it sure is going to be tight: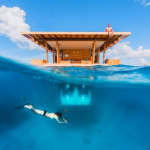 DESIGN AFRICA
• African Bush Camps – Rebuilding Somalisa
• Angama Mara
• Bushtops Camps – Roving Bushtops
• Leeu House
• The Manta Underwater Room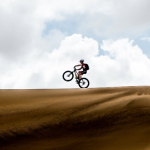 EXPERIENCE AFRICA
• Bushtops Camps – Astrophotography Workshops
• Escape+Explore – See the Cape from a New Perspective
• NatureFriendsSafaris – Fatbiking in Namibia
• Passage to Africa/Zakouma Chad – Beyond the Infinity Pool
• Simien Lodge – Saddique Amba Restoration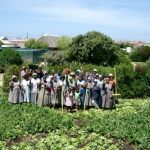 ENGAGE AFRICA
• !Khwa ttu San Centre – Kabbo Academy
• Campi ya Kanzi – Maasai Wilderness Conservation Trust Reed + Carbon Project
• Time + Tide – Girls' Club: Encouraging Young Female Expression
• Uthando (love) South Africa
• Wilderness Safaris – Children in The Wilderness Eco-Club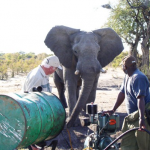 CONSERVE AFRICA
• Campi ya Kanzi – Wildlife Pays
• Fregate Island Private
• Imvelo Safari Lodges – The Jozi Story
• Tswalu Kalahari – Species Conservation and Genetic
• Ultimate Safaris Namibia – Taking Conservation Travel to New Heights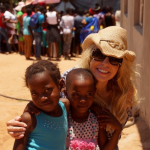 BRAND AFRICA
• African Bush Camps – Partnership with 306Fly
• African Dreams by Tully Luxury Travel – African Dreams by Tully Luxury Travel
• The Manta Underwater Room – Kwanini (Why) Pemba
• Time + Tide – Time + Tide is Born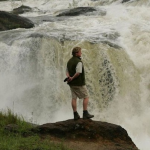 SHAPE AFRICA
• Dereck and Beverley Joubert
• Luca Belpietro
• Michael Lorentz
• Rohan Vos
• Safari Professionals of The Americas
To find out more about the shortlist or meet the judges who chose this year's shortlist, head over to our website.