STICK YOUR NECK OUT AND GET NOTICED BY THE INNOVATION AWARDS 2017 JUDGES
Header image: Ghosts of the Cosmopolitan by James Delaney
With the deadline of 4 February fast approaching, applications for this year's Innovation Awards are coming in fast and furious! With two brand new categories for RISE AFRICA and SUPPORT AFRICA, it's your best chance to date to show us how you're bringing together Africa's natural beauty, design marvels, conservation clout and rising stars of the present and future to make your mark on this contemporary continent. As ever, once the window for submitting entries has passed we'll be handing over to a panel of African travel experts to choose the shortlist for 2017, before the final decision as to who emerges victorious is opened to 2017 We Are Africa attendees.
This year's panel are a mix of artists, conservation experts, marketing masterminds and experience designers – find out a little more about their credentials below before reading how to impress them (and apply!) over on our Awards page. Applications close at midnight GMT on 4 February 2017, with the shortlisting event set to take place in Cape Town on Friday 3 March. Good luck, tribe!
---
JAMES DELANEY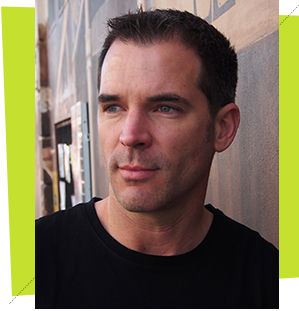 James is just one man and his dog, Pablo, exploring the streets of Johannesburg. However, these are no normal dog walks – instead, Delaney captures images of the city that he reworks using his skills as a painter and printmaker, drawing attention to the history and revival of downtown Johannesburg. His work has been exhibited across South Africa and the USA and is currently on display in the Cosmopolitan building in Johannesburg's Maboneng district. Additionally, James has been involved in tourism for many years, having previously published the Moja Heritage Collection, a printed guide to South Africa's most intriguing cultural attractions. For DESIGN AFRICA entrants, he's the man to impress…
---
ANTON CRONE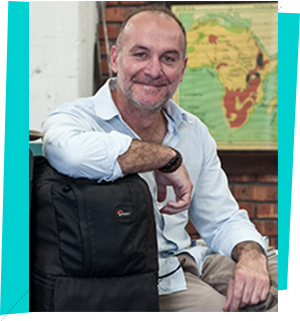 Anton is the editor and CEO of adventure travel website Safarious.com, as well as a regular contributor to We Are Africa's blog THE BEAT about African conservation (check out his archive of stories here). His aim is to bring Africa's wilderness story to a worldwide audience and help travellers reconnect with the wild, via a series of contributions from passionate writers, photographers, scientists and conservationists. We can't wait to hear his take on our CONSERVE AFRICA nominees.
---
LEW ROOD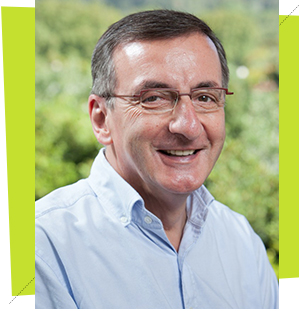 To those in the know, Cape Town-based Lew is recognised as providing the ultimate concierge service for sophisticated travellers in Southern Africa. Whether looking for the latest dining hotspot, a private introduction to an emerging or established artist, a truly memorable safari or a tour of a characterful local property, Lew is renowned for his insight and access. When it comes to nailing down the nominees for our EXPERIENCE AFRICA category, Lew has the industry smarts to recognise the best.
---
SARAH ORD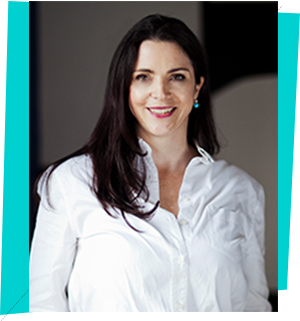 Sarah is the founder of Cape Town-based interior design firm Sarah Ord Interiors, which focuses on both the residential and hospitality markets. As self-described "magpies of colonial meets cosmopolitan style", her impressive portfolio includes clients such as La Clé des Montagnes, La Galerie in Franschoek, Villas Valriche in Mauritius and Cape Town's new brasserie, bar and private members club, The Stack, to name just a few. We're sure she'll have her magpie eye on the nominees for DESIGN AFRICA.
---
ITUMELENG POOE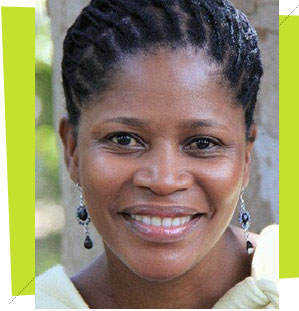 Itumeleng brings an in-depth understanding of Africa's tourism and wine marketing industries through her role as the owner of Afri-centric Tourism Consulting, which specialises in turnkey marketing solutions for products, wine estates, marketing agencies and tourism authorities throughout Africa. Having previously worked as the Marketing Manager (Asia and Oceania) at South African Tourism, alongside several other travel and tourism-related organisations in both the private and public sector, she is well-placed to spot the future of the industry in our RISE AFRICA category.
---
Ready to impress our panel? Head to our Innovation Awards page to discover which category is the right fit for you, read our top tips for making the shortlist and apply by 4 February.