WELCOME TO THE TRIBE: AT ONE WITH NATURE
When connecting with Mother Nature, less is always more: these are words to live by for these three wilderness-loving establishments. The African outdoors is so magical that there's no need to dress it up as anything more than it already is. True connoisseurs when it comes to creating an authentic experience, these new exhibitors know the value of a stylish, yet minimalistic approach to design, along with experiences to give guests the feeling of being at one with the surroundings…
---
NAME: Mount Anderson Water Reserve
LOCATION: Kruger National Park, South Africa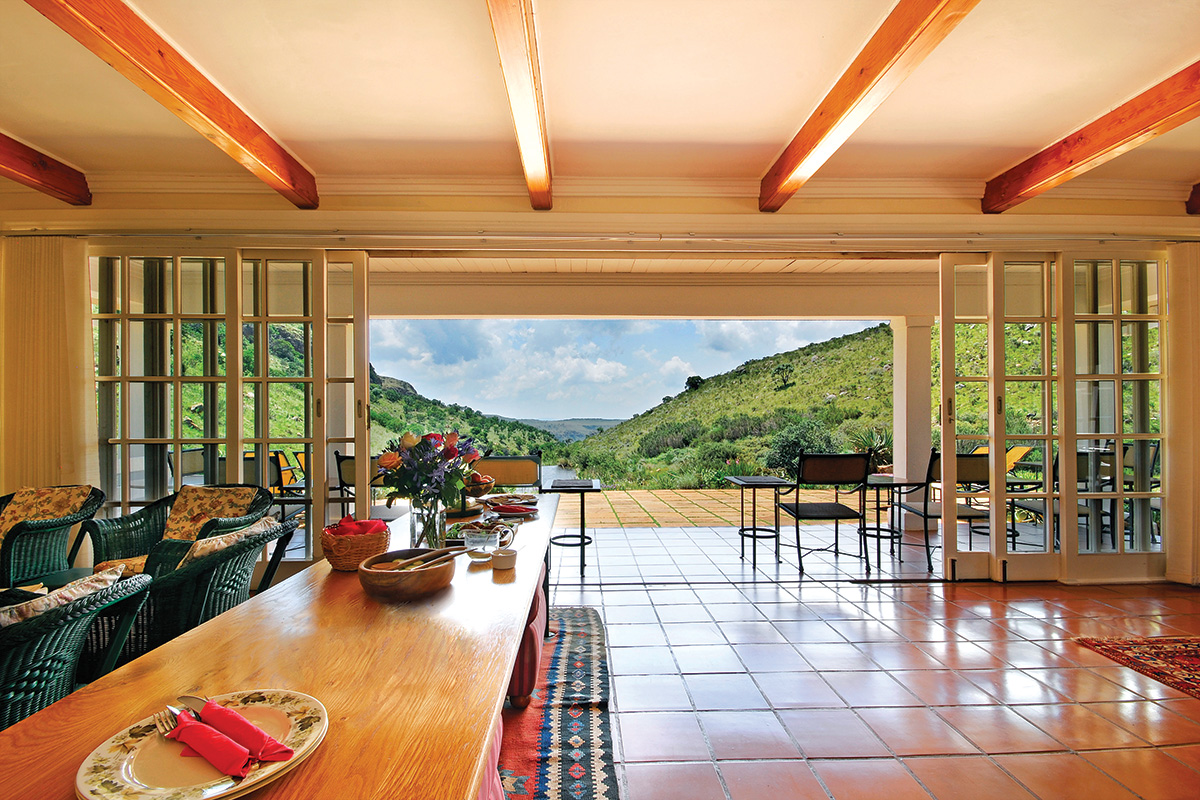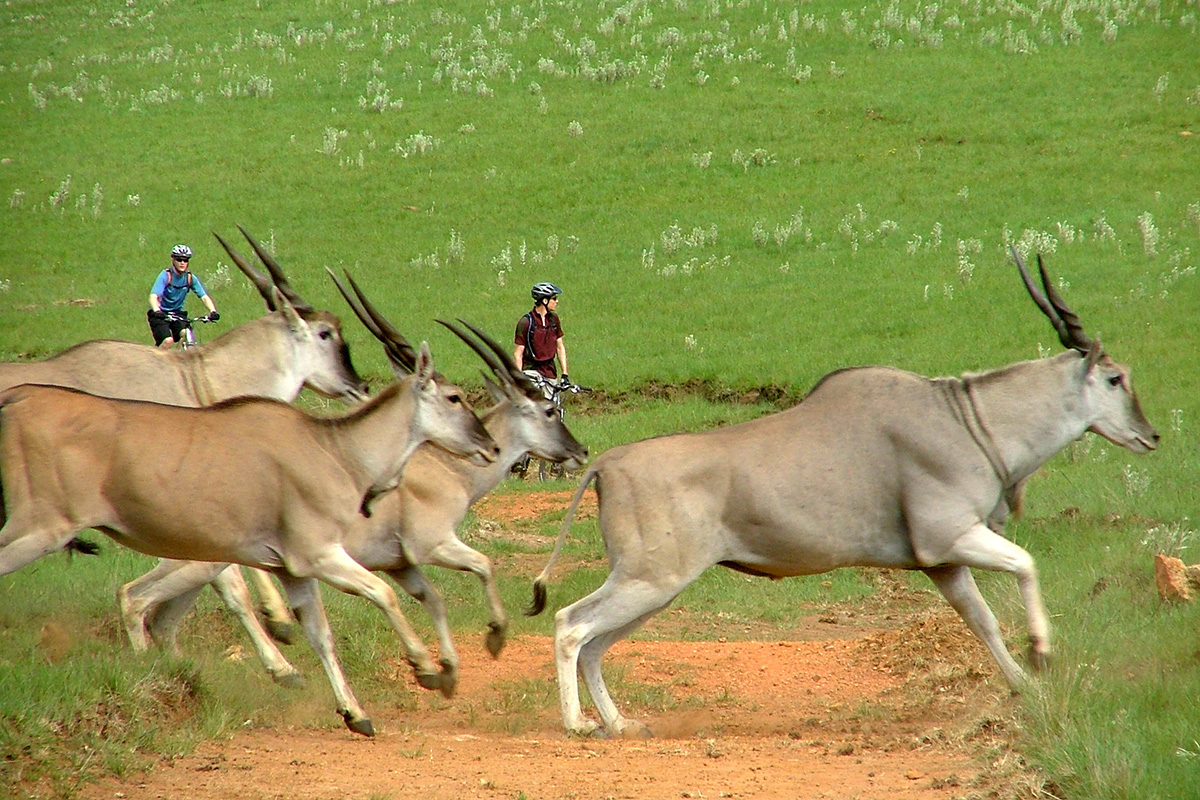 WHAT'S THEIR STORY? "What a view…" is what they'll say after a stay at the Mount Anderson Water Reserve. Tucked away in the highest peak of the Mpumalanga, Mount Anderson is the picture of grandeur, offering a welcome break to city-dwellers looking to escape from their lives of urban chaos. Conservation connoisseur Michael Rattra is the founder of this magnificent property, and the hero responsible for making the necessary changes to cleanse the water in the surrounding area. His efforts have ensured that guests see and immerse themselves in nature at its very best: with the chance to hike into the mountains to see exotic animals like oribi, gnus, eland, rhebok and zebra; unique flora; crystalline waterfalls; not to mention the opportunity to stay in a picturesque, manor house-style cottage with 10 rooms, it is no surprise that the intimate, exclusive and wholesome experience offered on Mount Anderson has become increasingly sought-after ever since the Reserve's inception.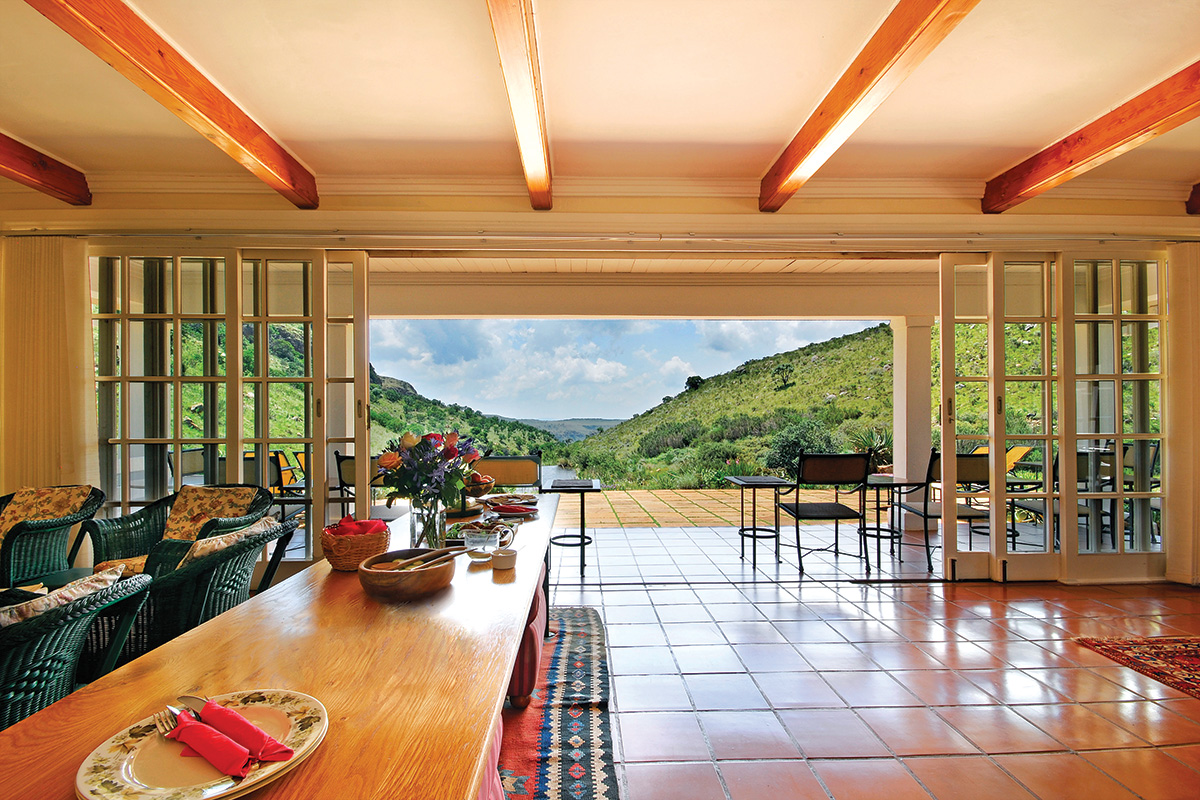 SOCIAL SPOTLIGHT: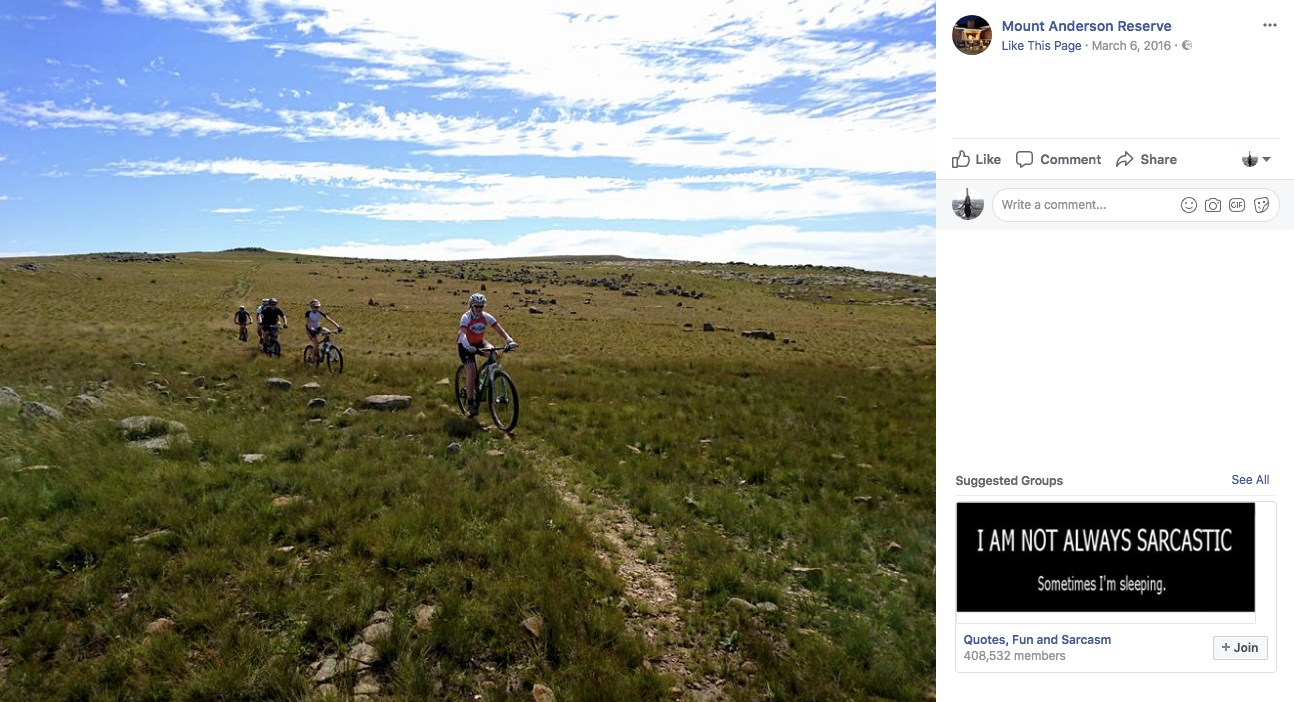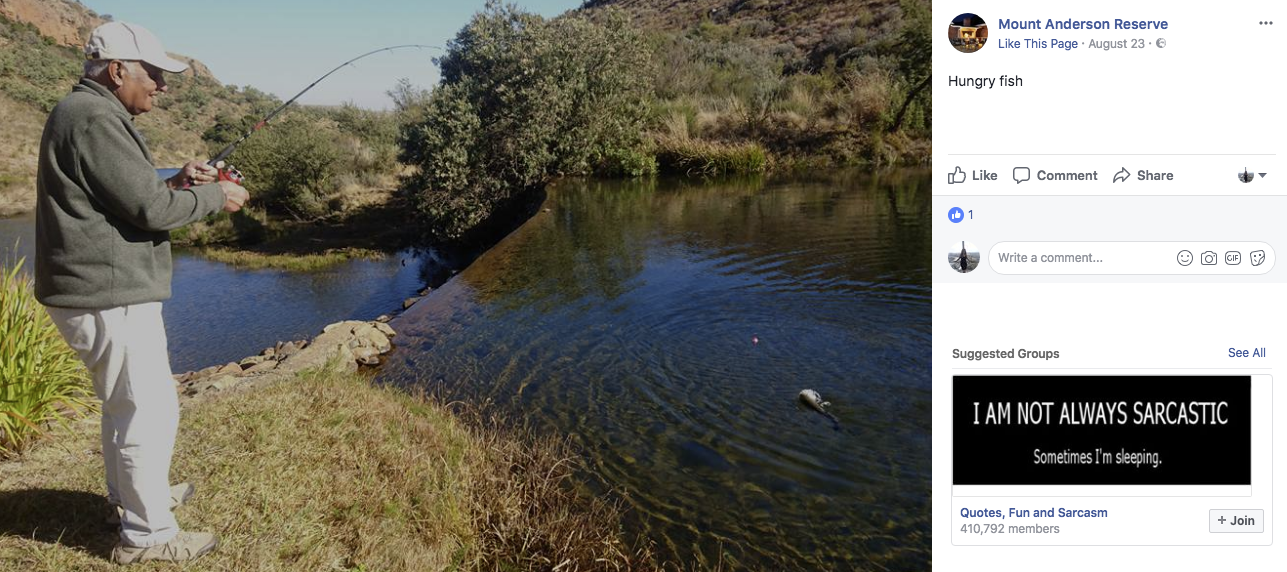 ---
NAME: Seolo Africa
LOCATION: South Africa and Zimbabwe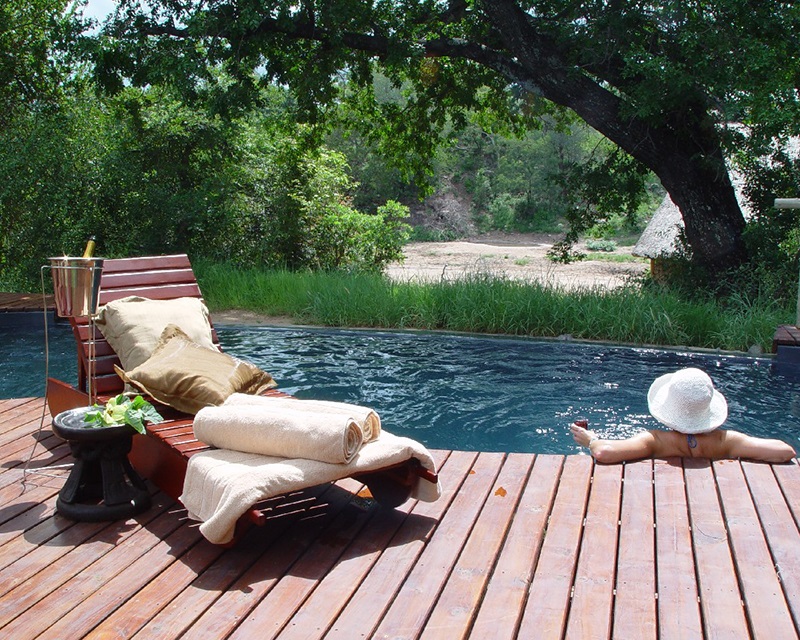 WHAT'S THEIR STORY? Eco-tourism is Seolo Africa's middle name. The ethos of this circuit of lodges and camps is all about engaging with nature in respectful ways; after all, what good is it to show off the wonders of nature if, by doing so, you run the risk of endangering it in the years to come? With no fences in sight and activities comprising of things like strictly on-road drives to avoid erosion and wildlife disturbance, Seolo Africa provides a mindful and true-to-life experience, and by doing so, ensures that the luxury of enjoying this same experience can also be awarded to the next generations of visitors and wildlife to inhabit their land. Encouraging guests to inch a little closer to the elements is therefore high on the priority list; incorporating this ethos into the most ordinary of everyday tasks, there is the opportunity to spend a night under the stars on a raised sleepout deck, and even to shower in the open air.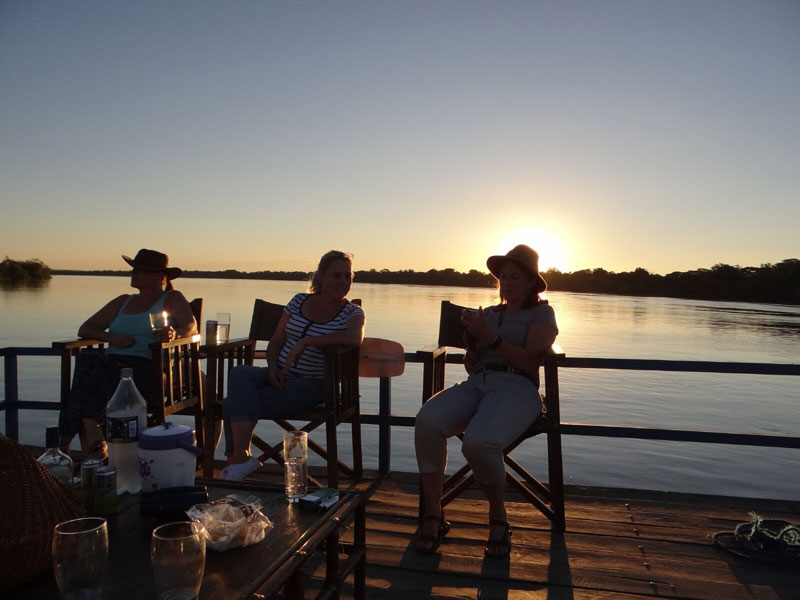 SOCIAL SPOTLIGHT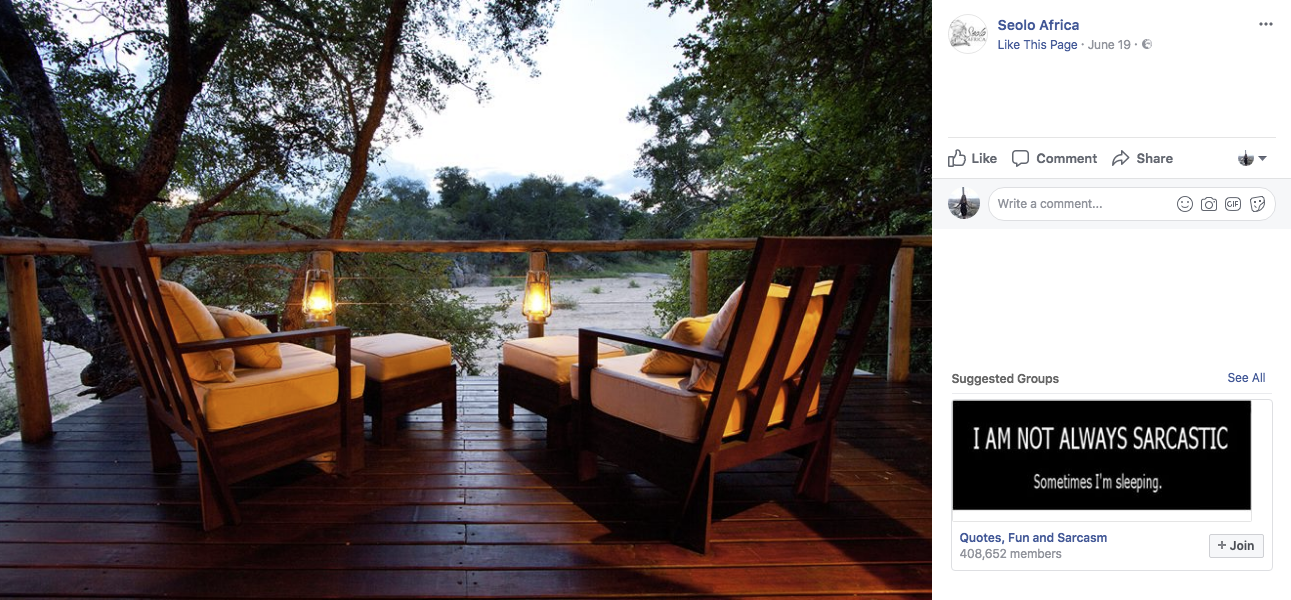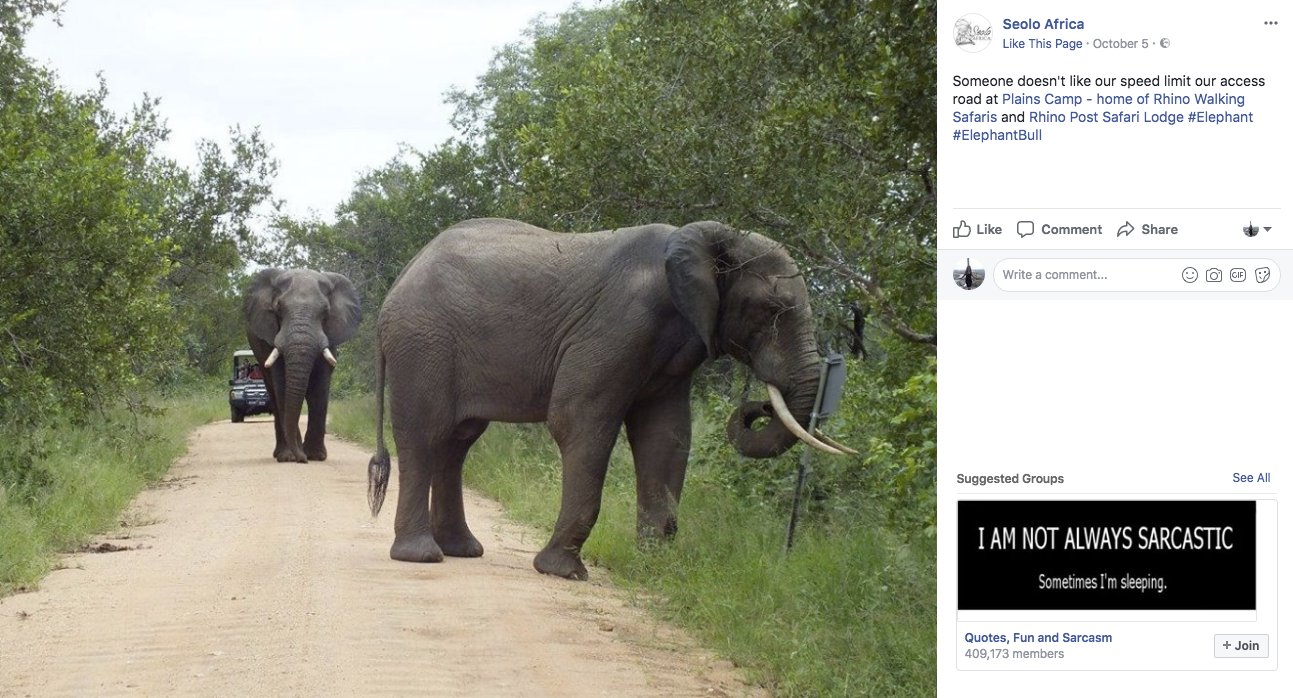 ---
NAME: Ziwani Lodge
LOCATION: Lake Eyasi, Tanzania
WHAT'S THEIR STORY? A match made in heaven for the outdoorsy type who enjoys dollops of sophistication on the side of their wilderness adventures. This magical oasis is nestled just by Lake Eyasi – a seasonal endorheic salt lake on the floor of the Great Rift Valley – making for spectacular views of game and landscapes towards the Rift. But this lodge wants to be known for more than just its location and its Moroccan-meets-neutrals cottage interiors (complete with sheer drapery, elaborate cushions, bronze-plated coffee tables and wicker chairs): Ziwani offers the unique opportunity to experience nature and culture side-by-side. Their organised encounters with local tribes show their guests that it's one thing to appreciate nature, but quite another to see eye-to-eye with those whose lives completely revolve around it.
SOCIAL SPOTLIGHT
---
Think you have what it takes to join the tribe? Tell us your story and why you belong with We Are Africa using the application links below.