5 KEY TAKEAWAYS FROM THE 2018 CONSERVATION LAB
This year's Conservation Lab was the biggest yet, with 160 conservationists from the public, private and charity sectors gathering for over two days of idea-sharing, discussion and collaboration at Spier Wine Farm, Stellenbosch. Whether you couldn't be there, or just want to reflect on an inspiring few days, here are our key takeaways from across the weekend:
---
Conservation is Nothing without Community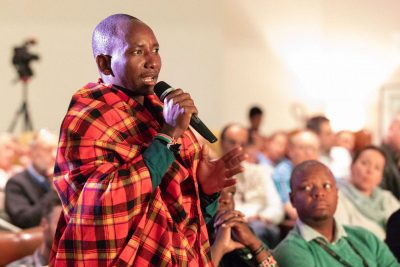 As we've heard over the past couple of editions of Conservation Lab, conservation does not exist in a vacuum: the wilderness areas it strives to protect are also home to communities of people – and the fates of both are intrinsically linked. That's why this year, for the first time, the Conservation Lab hosted members of those communities – people whose on-the-ground expertise and insight is second to none, yet whose voices so often remain unheard. The contributions of the likes of Dickson Kaelo and Daniel Sopia were invaluable, but we hope their presence at this year's Lab is just the first step in creating a truly representative community of conservation stakeholders.
---
Diversity in Conservation Needs to be Addressed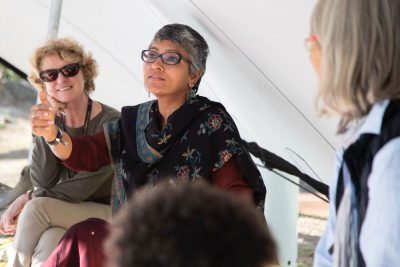 It's no secret that women are underrepresented in top-tier positions – and conservation is no exception. The distinctly male onstage presence during the LABs didn't go unnoticed, yet it was widely agreed that the gender split is more balanced at a grass roots level. That being said, it's up to all of us to support, encourage and promote women – and that starts with giving them a voice. Going forward, the Conservation Lab is making a commitment to empowering women in the field of conversation, and we earnestly hope that others will do the same.
---
In Conservation, Collaboration Trumps Competition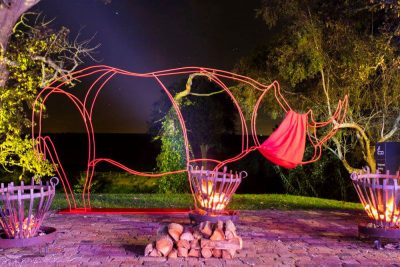 Dereck Joubert and Joss Kent's LAB on Rhinos Without Borders is just one example proving what incredible conservation feats can be achieved when travel industry competitors leave their egos behind and collaborate in the name of conservation. The combined efforts of the Great Plains Conservation and andBeyond teams have resulted in over 70 rhino being translocated from South Africa, where they are at high risk of poaching, to the relative safety of Botswana – and they're not done yet: with a target of moving 100 rhino, this project just goes to show that dreaming big is always the right way to go.
---
There's More Than One Side to Every Story
The auditorium was packed on day two, when the Conservation Lab made history by hosting the first live debate of its kind on the role of trophy hunting in conservation. Colin Bell and Ian Michler made a strong case for photographic safaris as a substitute for trophy hunting, but things weren't so clear-cut as Paul Stones and Stewart Dorrington shared their perspectives on why, in their experience, controlled hunting is the only way to prevent loss of wildlife in the more inhospitable areas of Africa where they operate. While emotions ran high, both onstage and in the audience, mutual respect and a shared goal made measured, open conversation between the two parties possible – in turn providing an example for others to (hopefully) follow in the future.
---
Travel has a Vital Role to Play in Conservation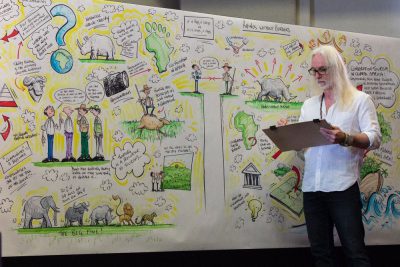 Throughout the LAB we heard examples of the travel industry acting as a force for positive change in conservation. From the African travel operators funding and running conservation projects and providing employment for local people, to the international buyers whose passion and commitment is helping to spread the conservation message across the world, it's clear that high-value, low-impact tourism is a vital link in building a sustainable future for our planet. The Conservation Lab builds bridges between the worlds of travel and conservation… But it's up to you to cross them. Let's prove that together, we can fight our way back.
[Photos are courtesy of Beyond Luxury Media]