ENERGISING IDEAS AT FUSE
Things were hotting up at Spier Wine Farm on Monday morning – and it wasn't just the Western Cape sunshine slowly spilling across the surrounding vineyards. As 700 tribe members came together again for the first time in a year, the excitement in the air was almost palpable, the buzz of long-overdue conversations and animated catch-ups punctuated by hugs and selfies aplenty.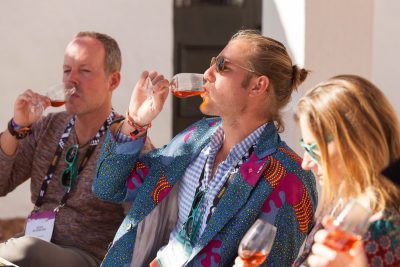 They had all journeyed out of We Are Africa's usual Cape Town base towards the beautiful Stellenbosch for one reason: to energise ideas at FUSE, African travel's first un-conference in partnership with RISE, the rebirth of Zimbabwe.
The day kicked off to an inspiring start with SPARK, where members of the tribe present the big idea they think will shape the future of African travel in under four minutes, with slides automatically advancing every 15 seconds – not as easy as it sounds, believe us.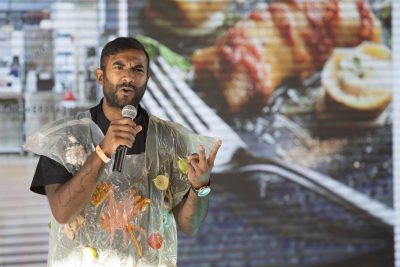 With three stages hosting 10 speakers, from an adventurer to an art curator, a sustainable architect to a – no, THE – Mentalist, the decision over what to see next wasn't an easy one (check out the full line-up here). But in true un-conference style, the atmosphere was relaxed as the tribe made themselves comfortable in beanbags, or perched on seats in Spier's outdoor amphitheatre, eager to hear what the experts and influencers had to say.
Lunch was picnic-style, as they nibbled on colourful salads, delicious roasted vegetables and meat skewers cooked on the braai, opting to sprawl on the grass and bask in the sunshine, shades on and smiles wide.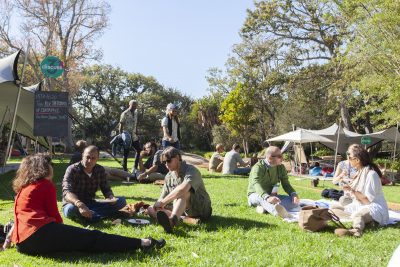 The afternoon really put the "un" in "un-conference", as it was over to the tribe themselves to lead DISCUSS: collaborative, crowd-sourced sessions where they controlled the content. Gathered in tents around a whiteboard, minds were opened and ideas explored as they found out what it means to be an active participant – and why you get out as much as you put in.
There was practical advice, too, at the intimate WORKSHOPS, where experts on everything from social media to water conservation imparted their top takeaways to eagerly awaiting students.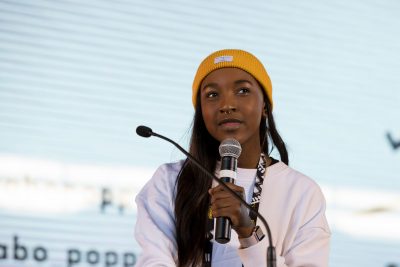 Over at the amphitheatre, Majozi was the ideal soundtrack to sundowners – and the perfect draw to get the whole tribe in one place ready to hear a keynote speech from the honourable TK Khama, Botswana's Minister of Environment, Natural Resources and Conservation. As the crowd roared with laughter, it was immediately clear why he's such a fond figure for many people throughout Africa and beyond. We also heard from the ever-enthusiastic and incredibly likeable James Fernie, Director of Uthando – We Are Africa's charity partner – as he updated the tribe on the difference their generous contributions have made to young lives in Cape Town's townships.
Wise words and good news delivered, it was a change of pace as the by-now-famous We Are Africa band took to the stage for their second annual performance. Undeterred by stage-rushers caught up in moment, the performance turned into an all-singing, all-dancing celebration of the incredible, passionate community that have united around We Are Africa.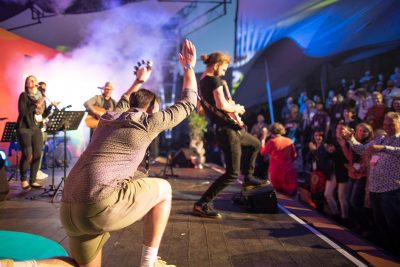 As the sky turned dark over gin and tonics mixed by the vivacious Ozzie (of Travel Designer), it was with contentment and eager anticipation of the week ahead that the tribe begrudgingly bid their goodnights. We couldn't think of a better way to begin.