MEET 6 AFRICAN COUNTRIES WITH A MIND-BLOWING FOOD SCENE
We've heard of fine dining in South Africa and rich cuisine in Nigeria, but the rest of the continent is often talked about with less flair and flavour. In reality, the diversity across Africa lends itself to the cuisine and travellers who aren't afraid to hit the streets in search of a truly authentic experience can expect a unique and vibrant food adventure in every corner of the continent. Here are six under-rated countries with mind-blowing food scenes…
1. ETHIOPIA
Visitors to Ethiopia often enthuse about the country, citing the music, injera, coffee and ancient structures. More adventurous food sojourners may be familiar with kolo: an authentic snack that no foodie will scoff at. Kolo is a roasted grain mix of barley, chickpeas, sunflower seeds and the occasional peanuts, effusing fascination – just like Ethiopia's history. Ethiopia's equivalent of a nut medley is skilfully roasted on an open pan to produce a crunchy bed of grains with a nutty flavour.
In the home, Ethiopians take it up a notch by serving kolo with a savoury paste made with oil and berbere spice or a sweet paste made with honey and seed blend. You can bring home the tasty snack in several labelled packets sold throughout the country to ensure that you never forget the taste of Ethiopia. A true experience of Ethiopian food will be incomplete without tej (honey wine), coffee or tela, Ethiopia's home-brewed beer.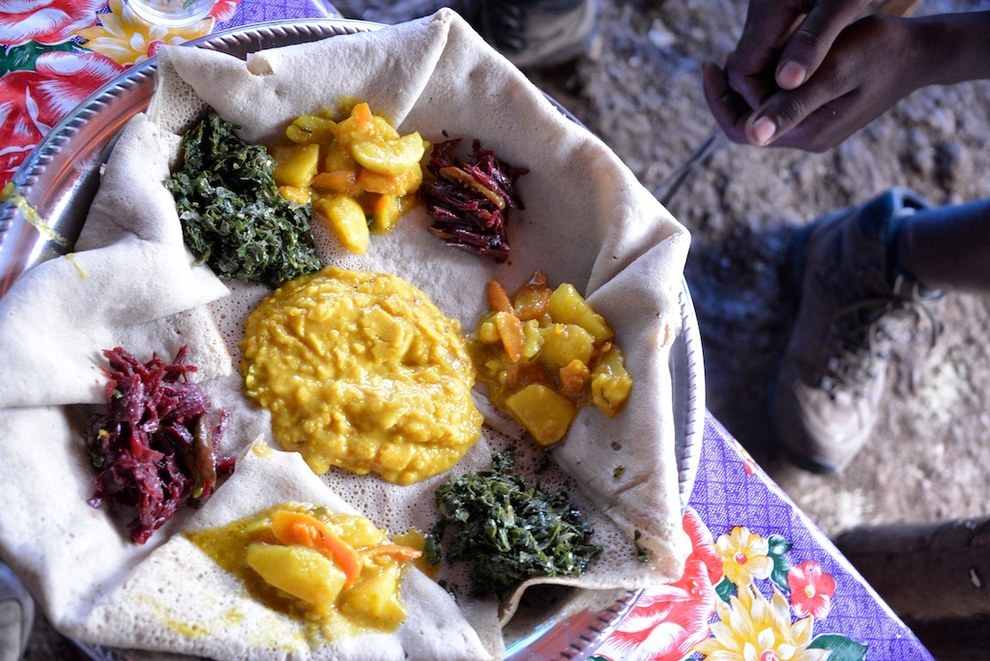 2. KENYA
Kenyan food is full of character, reflecting where the country comes from and where she is going to. A sizeable portion of Indian descendants means that Chapatti and Samosas have become adopted foods of Kenya. Fish from the coast, tea and coffee from the hills, maize and meat feature prominently in the cuisine. In corner bars, grill stations serve Nyama Choma with ugali; growing chains like Art Caffe and Java House merge the need for coffee shops with an appetite for western cuisine.
Fine dining experiences such as Carnivore offer a wild meat adventure set in décor that embodies a clever combination of rustic and modern charm. In one night at Carnivore, each guest is presented with an unlimited supply of pork leg, pork ribs, chicken, turkey, sausages, beef, rabbit, bull balls and crocodile. The stomach is the limit. Dawa, Kenya's alcoholic starter beverage is the repurposed word for medicine in Swahili. "This is our medicine for the mind", quips Wangeci, a food blogger at africakaya.com.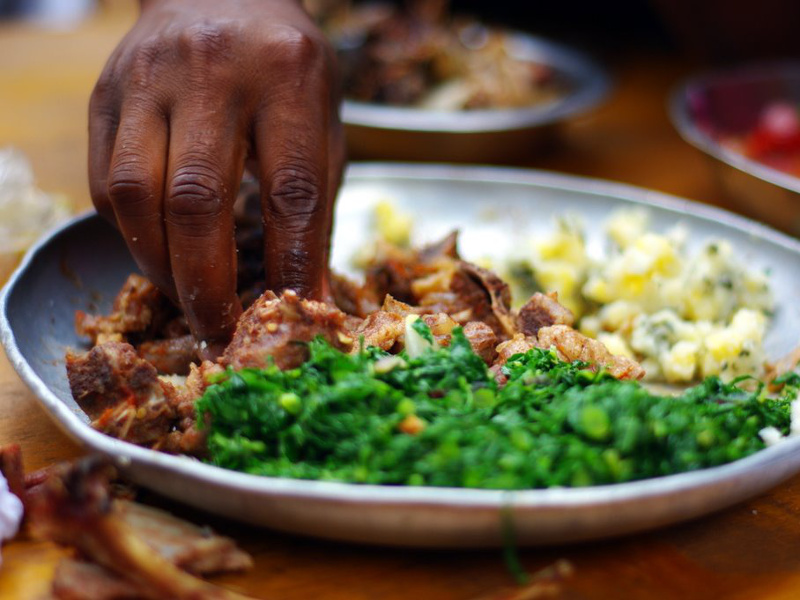 3. SENEGAL
Jollof rice: West Africa's gift to the world and the subject of Africa's longest-standing rivalry, originating from Senegal. The Senegalese amp their stewed rice up with fish in a dish known as thieboudienne. This meal in Senegal is a performance, with the Senegalese infusing a large helping of vegetables – including carrots, potatoes, cassava, squash or pumpkin and plantain – into rice cooked in tomatoes, onions, peppers and a variety of spices.
French influence lends itself to contemporary Senegalese food culture with many starting their day with bread and pastries. Bissap, a sweet and refreshing drink made from hibiscus leaves, is a popular favourite among Senegalese; along with ginger juice and bouyi, baobab drink.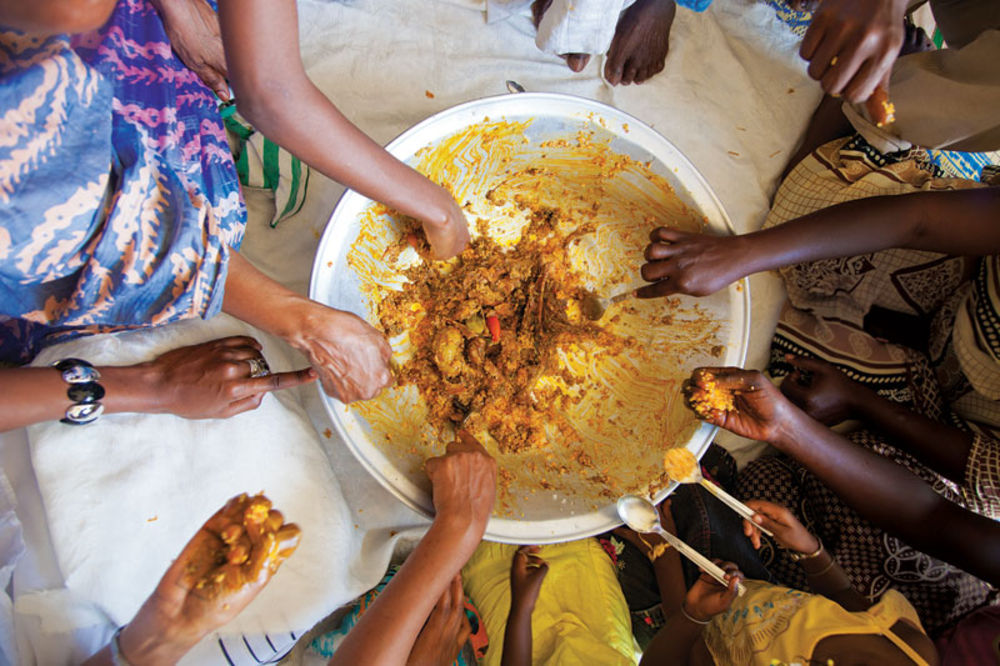 4. TANZANIA (ZANZIBAR)
Zanzibar is a jewel in Tanzania's crown. On such a gorgeous island, it is taken for granted that there will be blue ocean and clean beaches with an abundance of seafood. But with good food, there is always an element of awe and fascination. Taarab dancers welcome guests from the Blue Safari dhow cruises with mouth-watering platters of grilled seafood, including lobsters, clams, shrimps, prawns, fish and lots more. There are fresh fruit accompaniments and vegetarian options also.
Zanzibar is also home to the renowned spice tours. Spice tours are fascinating expeditions into the origin of spices we use everyday. It should also be more appropriately named a 'Spice and Fruit Tour', because most of these farms have all kinds of fruit trees – from oranges to star fruits and a variety of berries. Tour guides climb palm trees to pluck fresh coconuts and visitors can sip on fresh coconut juice while learning about the abundance of spices grown in Zanzibar.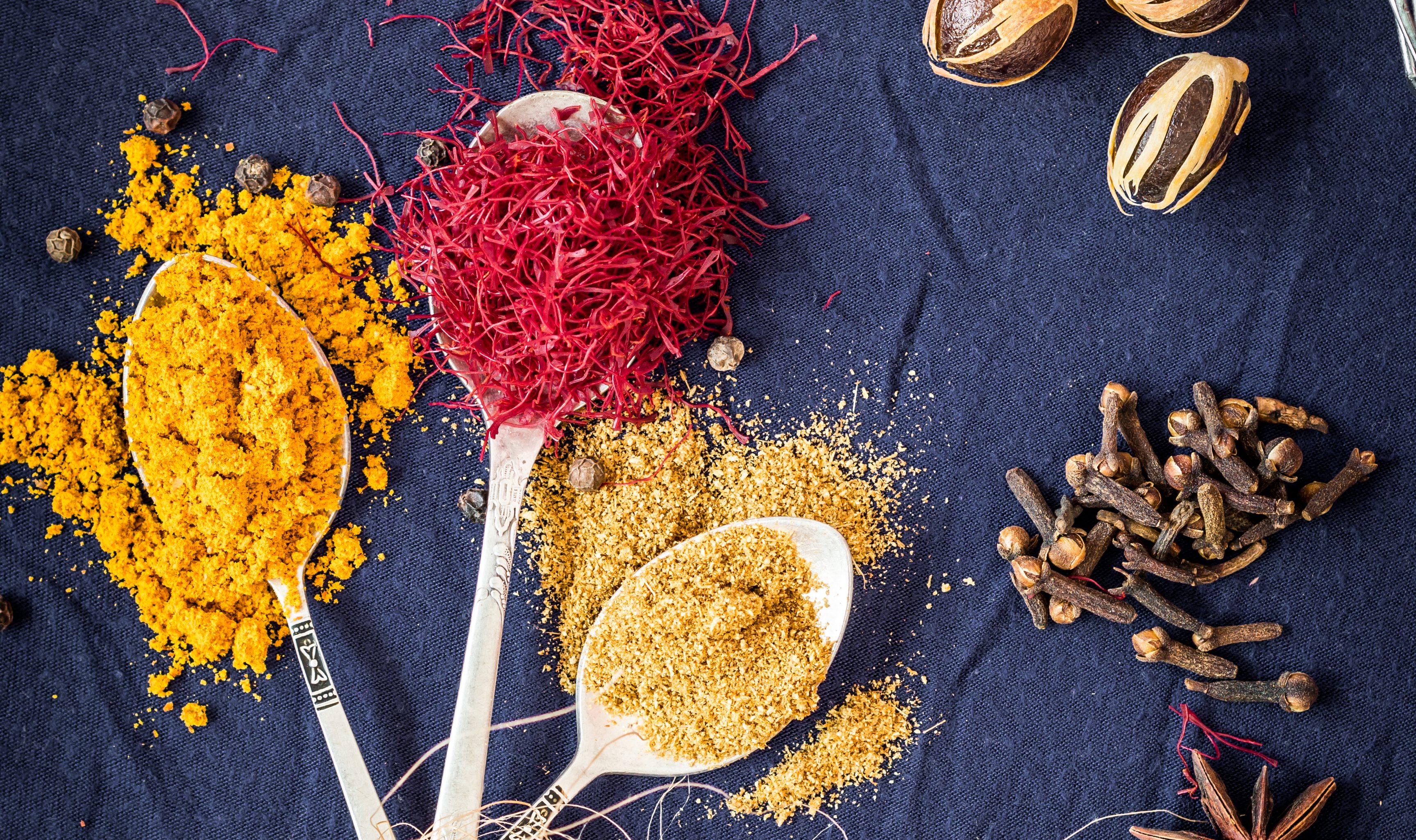 5. MOROCCO
Tea in Morocco is one of the finest in the world. Maghrebi tea, as it is known, is green tea infused with fresh spearmint and sugar boiled in hot water, and then poured from long-snout teapots to aerate the tea. The intricately designed tea glasses replace typical teacups and improve the experience of sipping carefully made tea.
Food bloggers like Amanda Ponzio-Mouttaki of MarocMama.com sit at the edge of the Moroccan culinary scene, lending an arm to the art of food and another to the cultural evolution of traditional meals. In her words, "the combination of sweet and savoury in harmony sets Moroccan cuisine apart."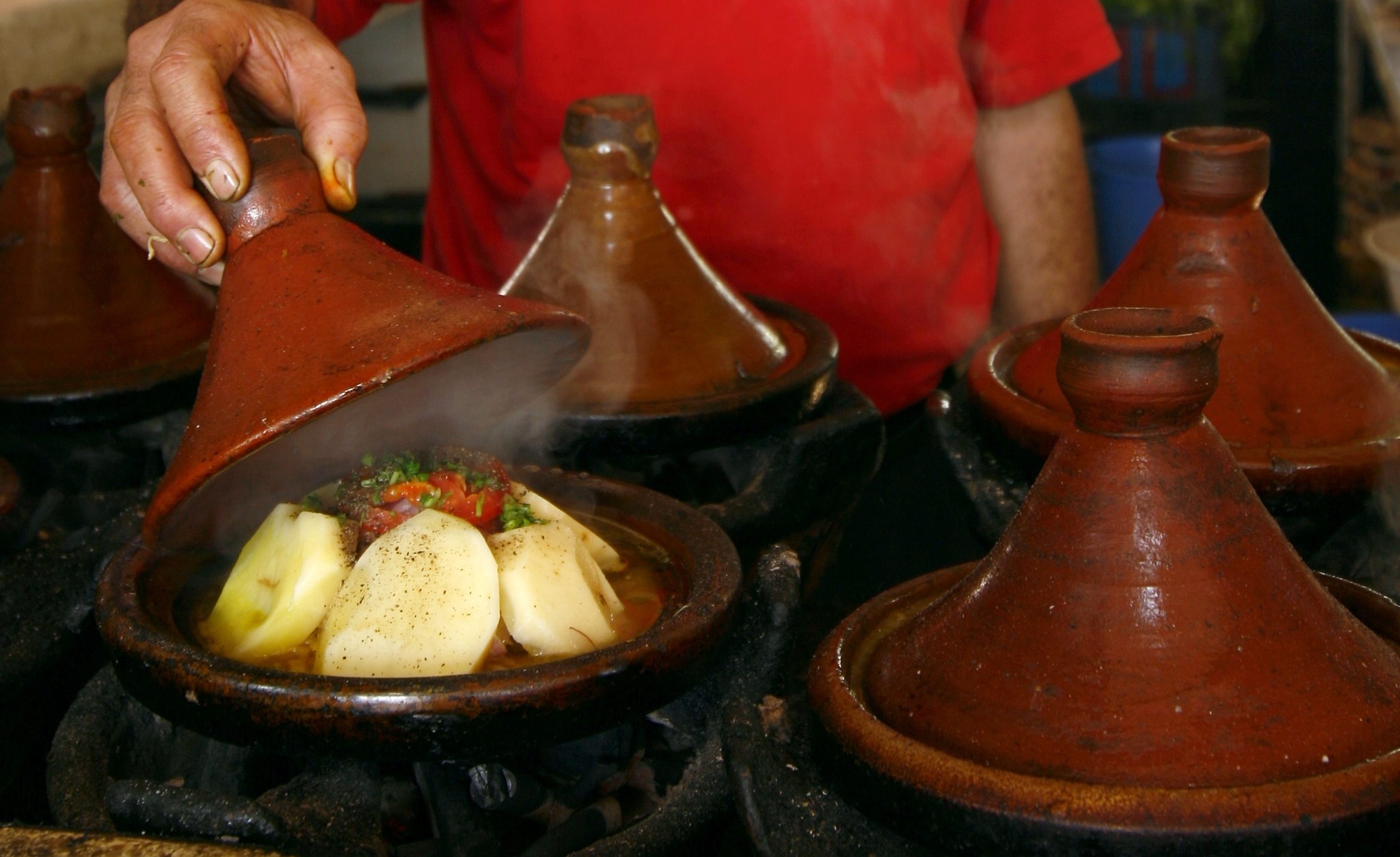 6. MADAGASCAR
This famous island off the south-eastern coast of Africa blends Southeast Asian, Indian, French and African flavours from its past. In combination, Malagasy cuisine offers a delightful experience that can best be described as luxurious.
According to Nneka Okona, "for the seafood lovers, there's a must-try dish for you in Madagascar and it's not just your run-of-the-mill fish — it's eel. What makes smalona equal parts endearing, and somewhat even peculiar maybe, is that the eel is stuffed with olives, mushrooms, apples and onions. The eels are smoked before being stuffed to give it a smoky char. And then eaten once stuffed with all the pickings."