SEE AFRICA ON TWO WHEELS WITH THESE MOUNTAIN BIKE ADVENTURES
Whether you're a weekend warrior or devoted single-track daredevil, Africa is a dusty switch-backed paradise for mountain-biking enthusiasts. Sure, all that lycra may not be for everyone; but if you're into gears, grunt and dust, these five wild MTB trails will soon have you working up a sweaty smile.
---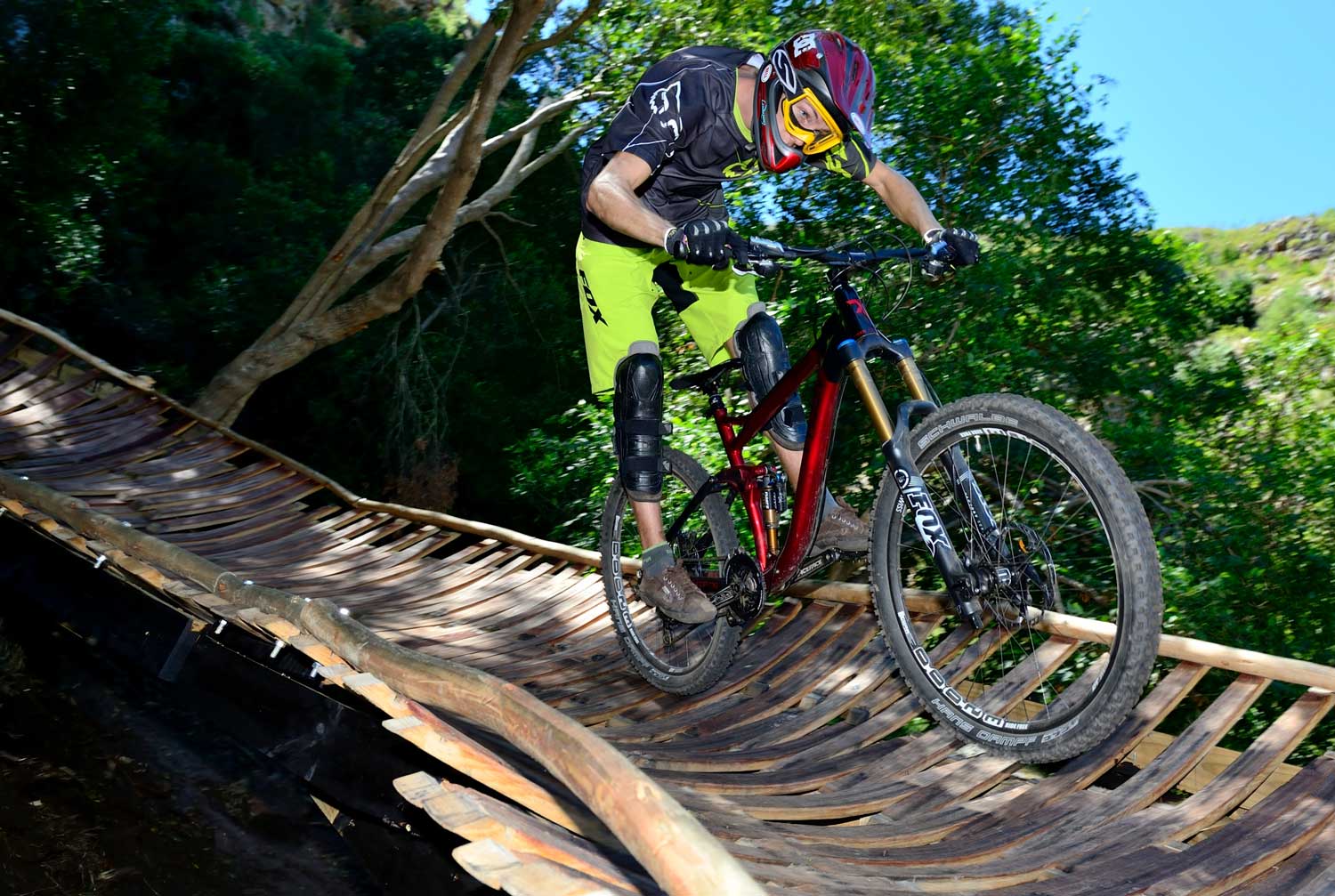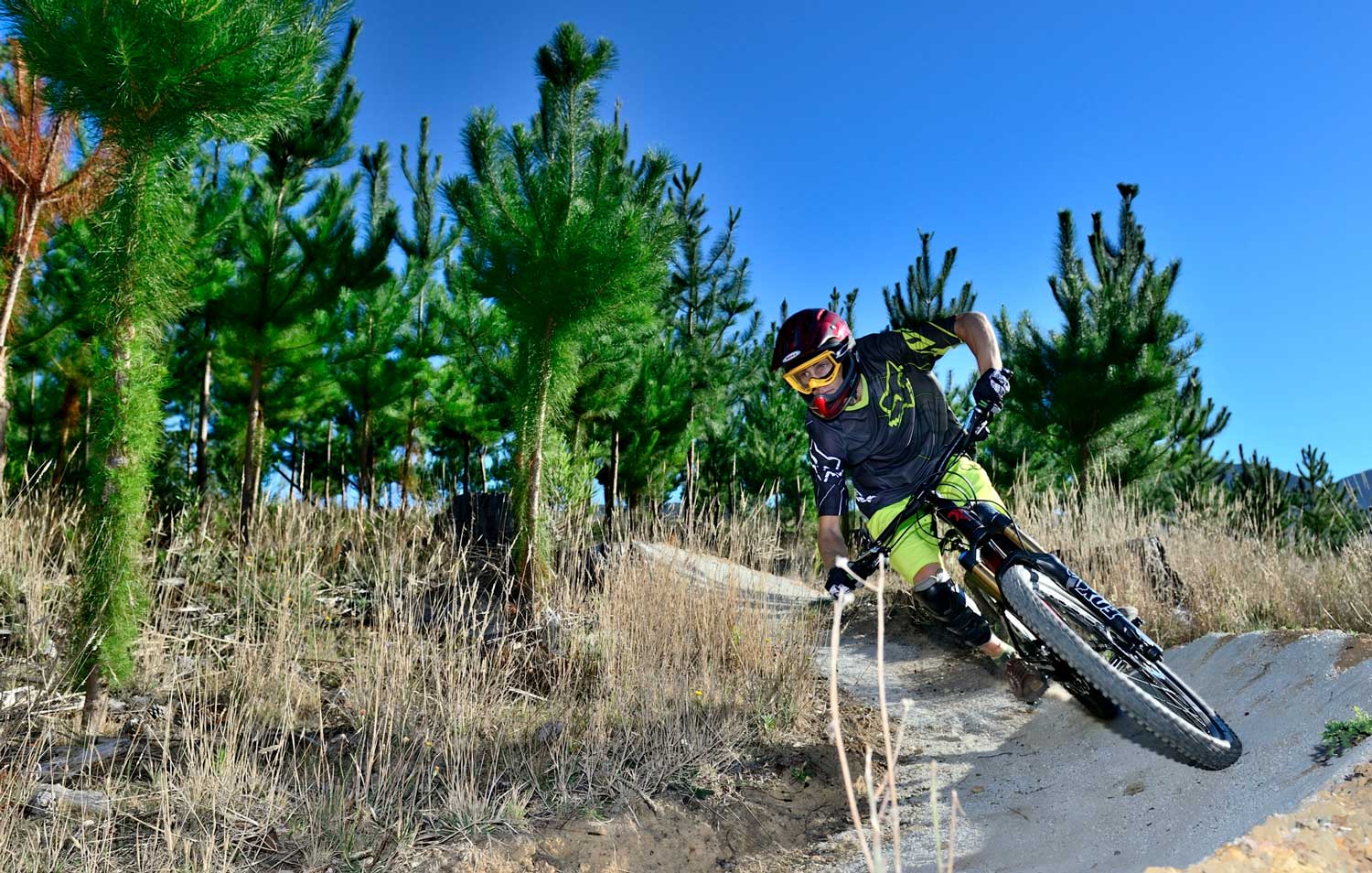 The pioneers of cool-climate winemaking in the Elgin valley have carved out four memorable mountain biking trails on the high reaches of historic De Rust Estate, an hour's drive from Cape Town.
The trails start in the forest amphitheatre and run up through farmlands and indigenous fynbos vegetation. While broad farm roads traverse the estate, there is also plenty of challenging single-track on offer. Don't miss out on the Mamba, a rollercoaster through a river valley that takes riders across six bridges built from alien vegetation harvested on the estate. The Pofadder is another highlight, with a bermed bridge crafted from old wine barrels.
The estate offers four individual trails, ranging from eight-kilometre rides up to the challenging Black route, a 43-kilometre pedal that gains 1000-metres in elevation. Approach with caution!
---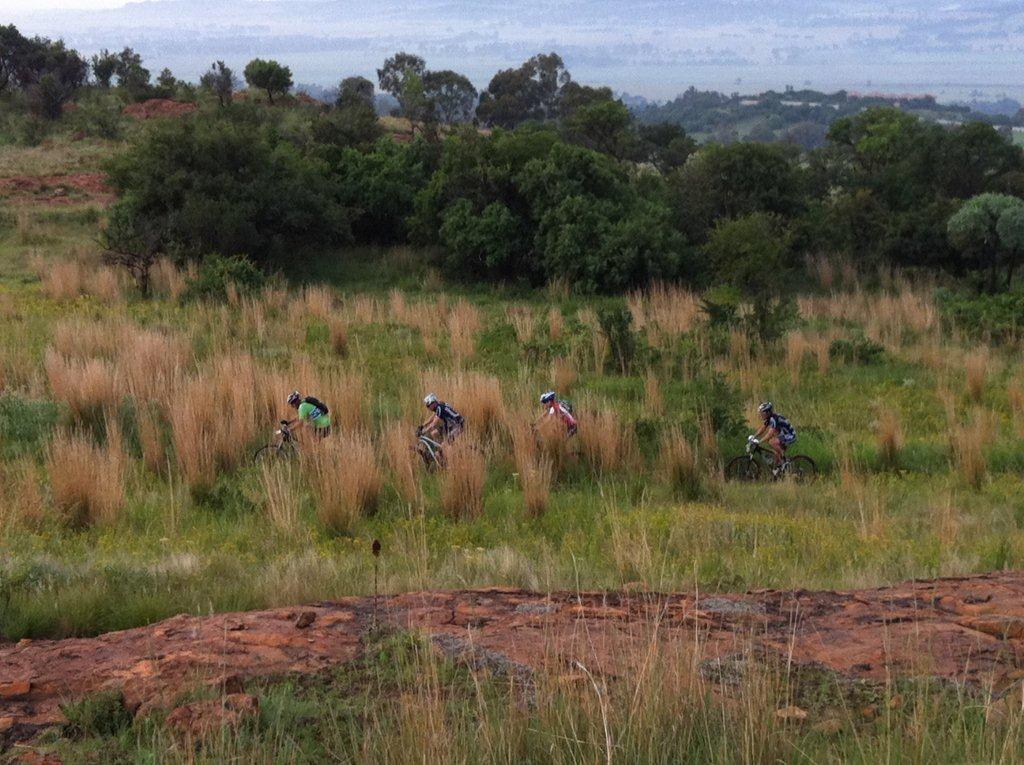 Situated on a 450-hectare nature reserve south of Johannesburg, Thaba Trails relaunched in mid-2016 with a range of graded trails to suit most riders.
Long famous for its tough – some said too tough – routes, today Thaba offers something for everyone. There are technical sections and longer endurance routes, but most bikers will be able to tackle most of the routes on offer. The trails are well maintained and clearly marked. Adding extra appeal is that riders will be able to spot a wide selection of game along the trail, including zebra, springbok and blesbok.
---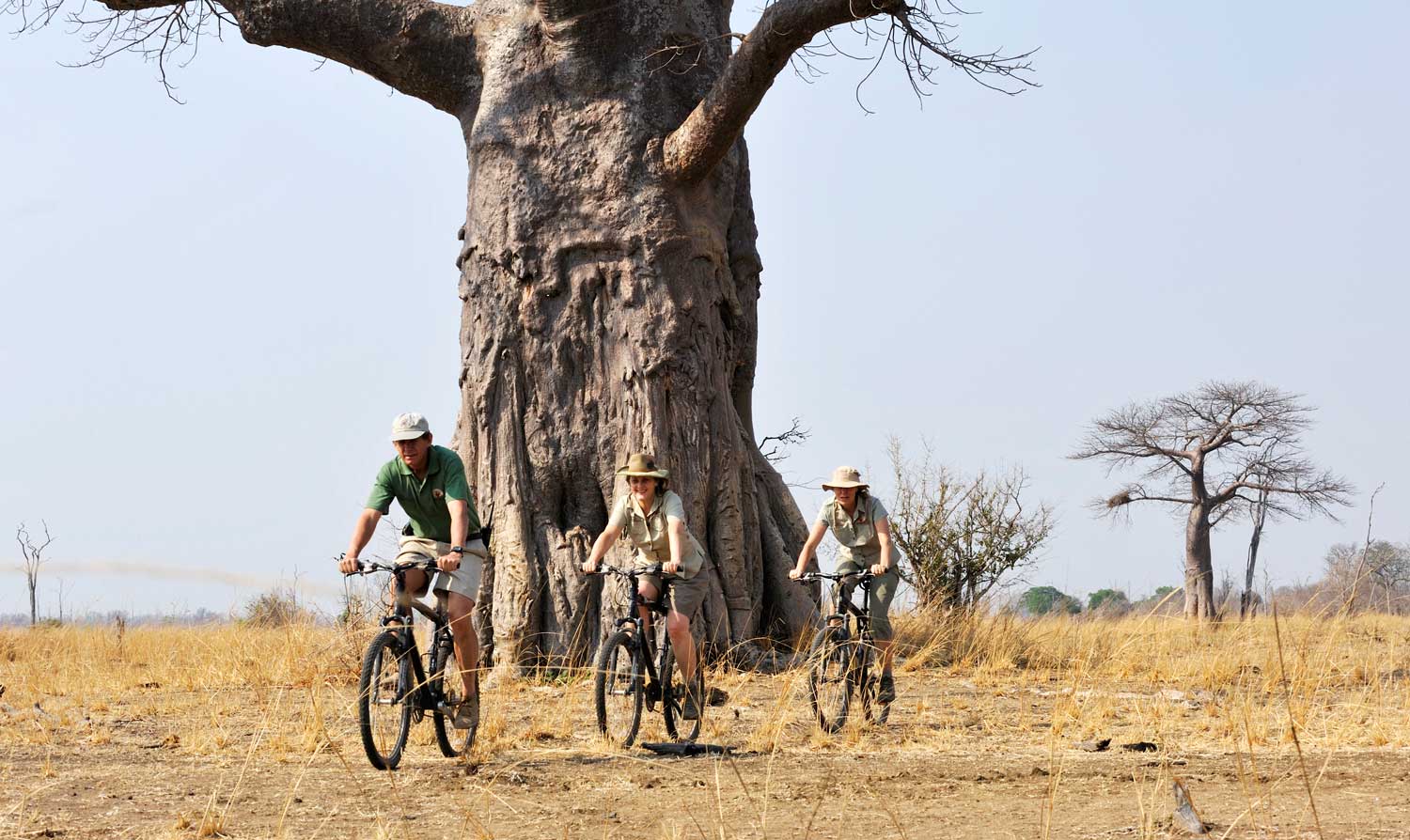 Situated on the west bank of the Luangwa River in Zambia's South Luangwa National Park, Tafika Camp is one of a handful of savvy safari operators offering game-viewing adventures by mountain bike.
The region has long been famous for its adrenalin pumping walking safaris, and travelling on two wheels offers all of the Big Five thrills over a greater distance. The 90-minute rides, often led by owner John Coppinger, take place in the afternoon to allow guests to return in time for the evening game excursion. Shorter rides to the local Mkasanga Village can also be arranged. All equipment is provided.
Tafika Camp is only open during the dry season from 1 May to 15 November.
---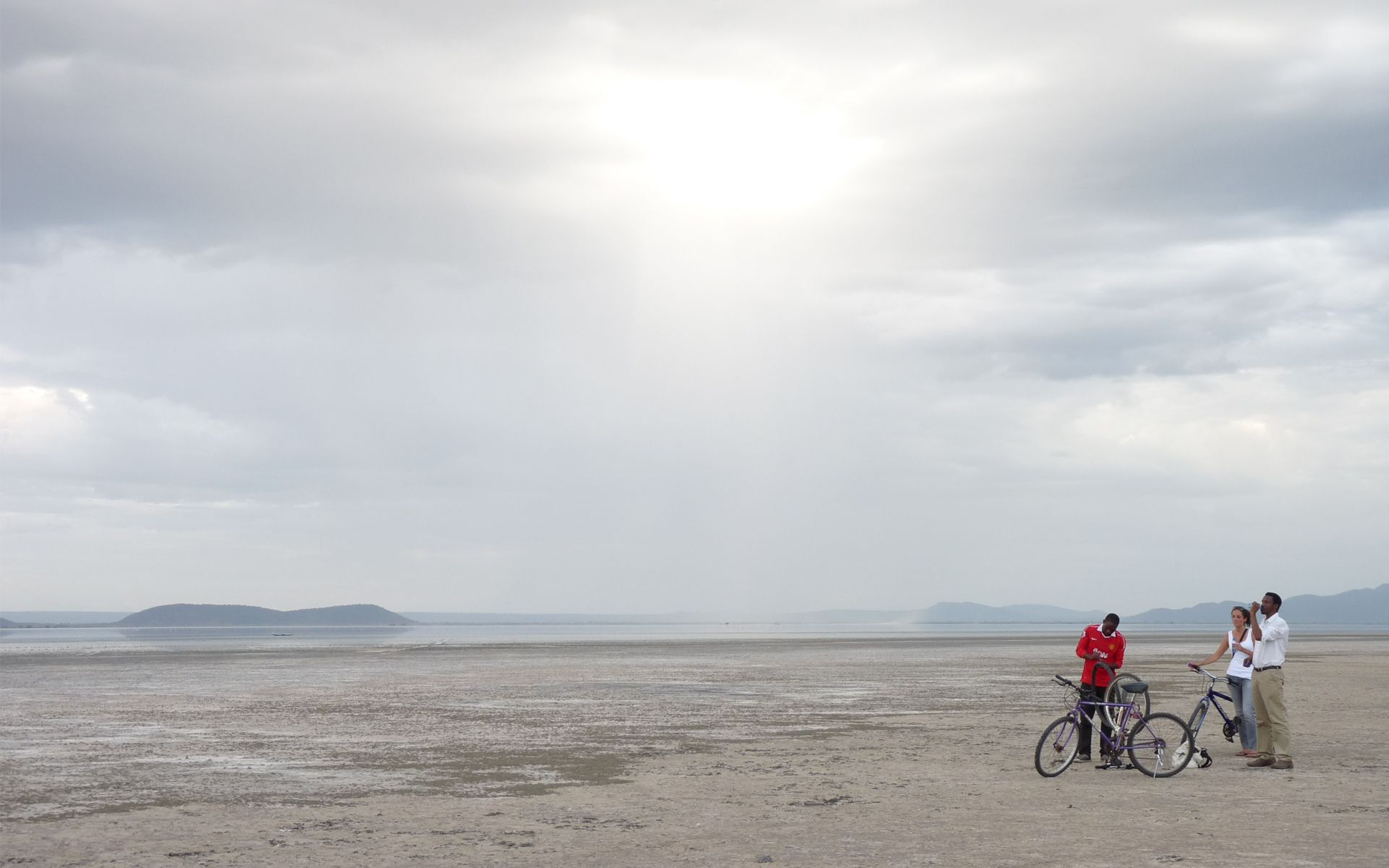 This far-flung lodge in the southern reaches of Tanzania's acclaimed Lake Manyara National Park offers superb game viewing and birding. But &Beyond have taken the immersive African experience a step further, with a guided mountain bike excursion through the local community and surrounding wilderness.
This is not an adrenalin-packed MTB adventure though, rather an opportunity to soak up the sounds and silence of this remarkable natural landscape. The ride – led by an &Beyond guide – begins in the nearby Mayoka community, where guests may also encounter the nomadic Mang'ati tribe, adorned with animal skin cloaks and colourful beads. From here the trail leads to the fringes of Lake Manyara, famous for its vast flocks of flamingos, and other bird life, before returning to the lodge.
The cycle tour is at additional cost, with all proceeds directed to the local Mayoka community.
---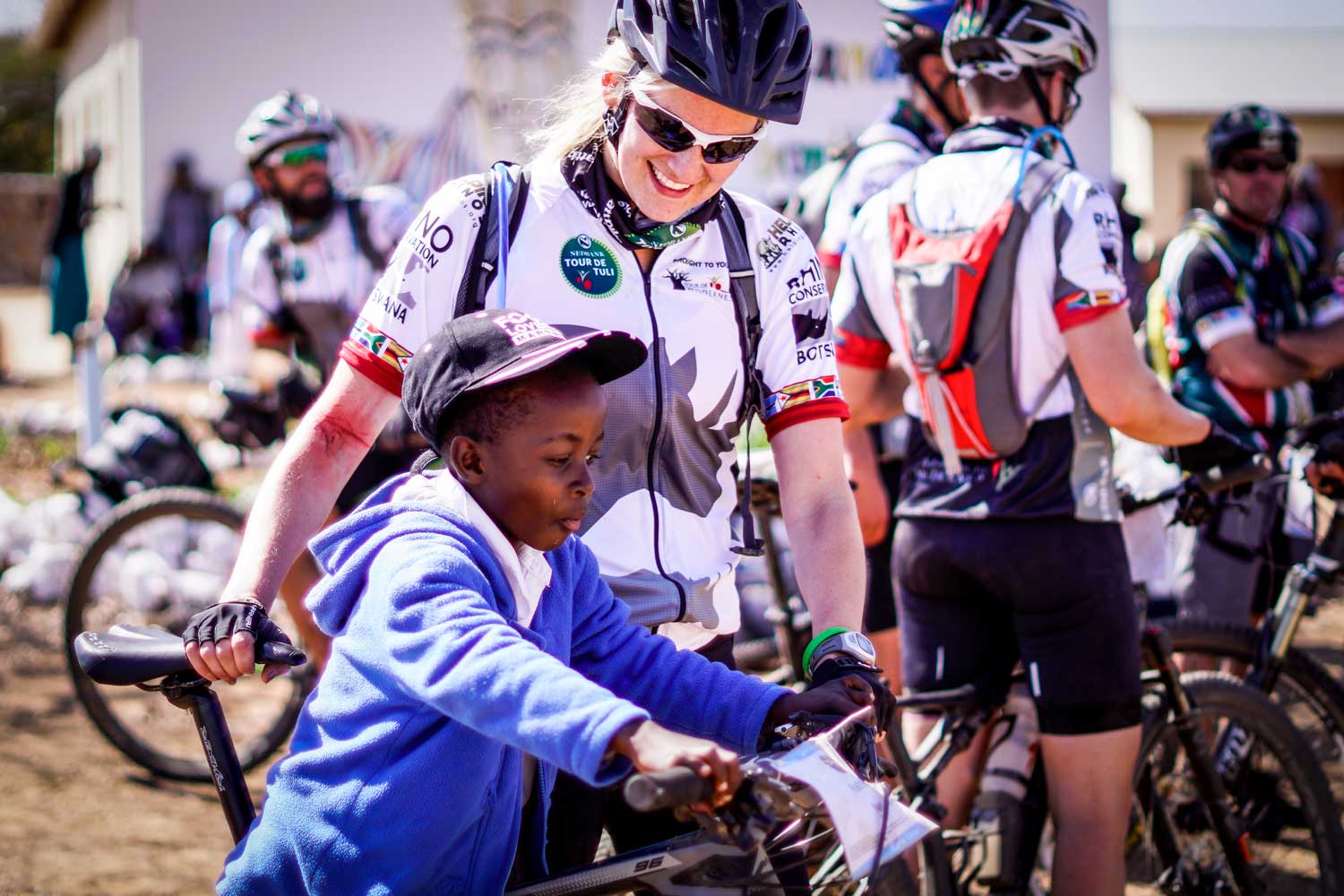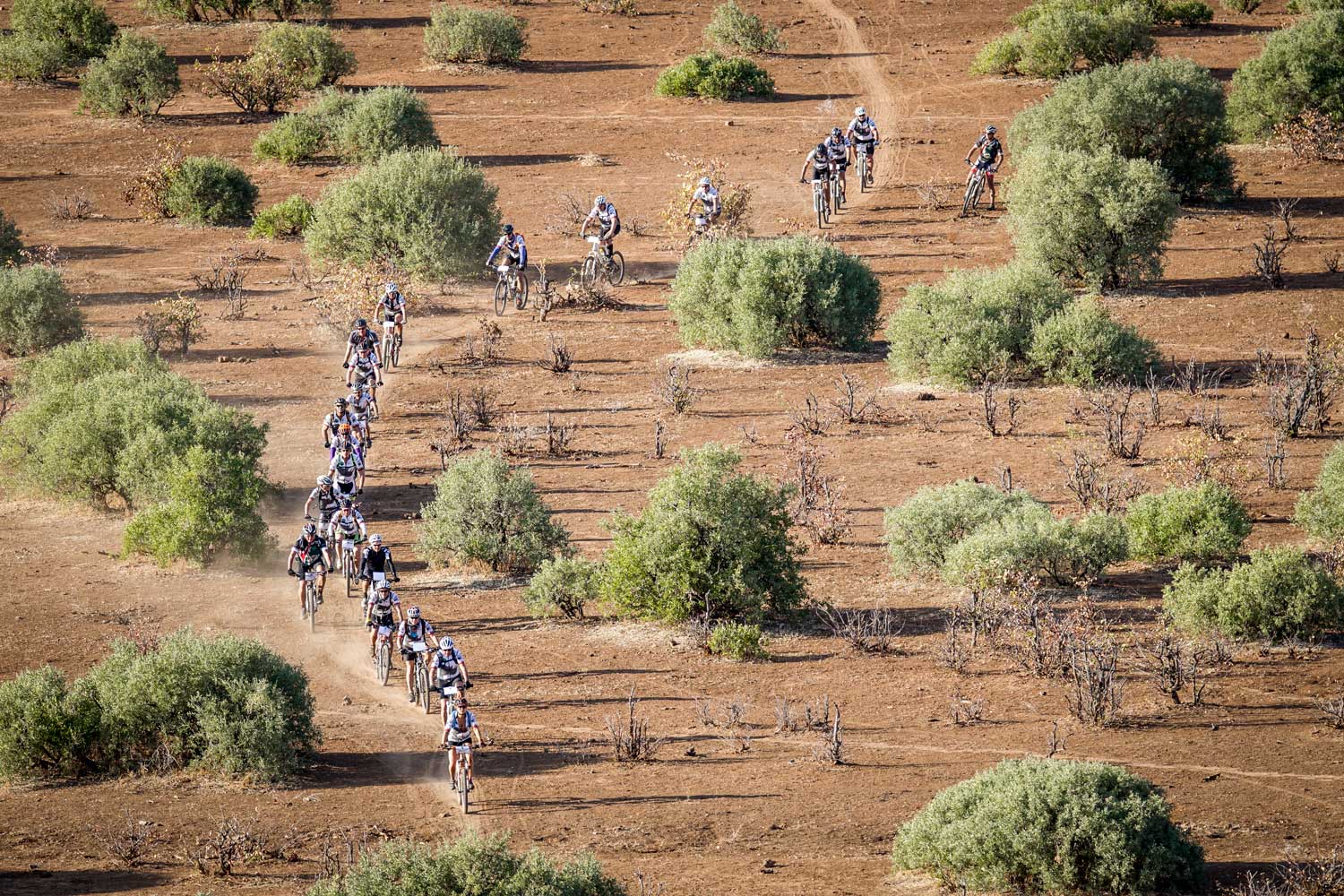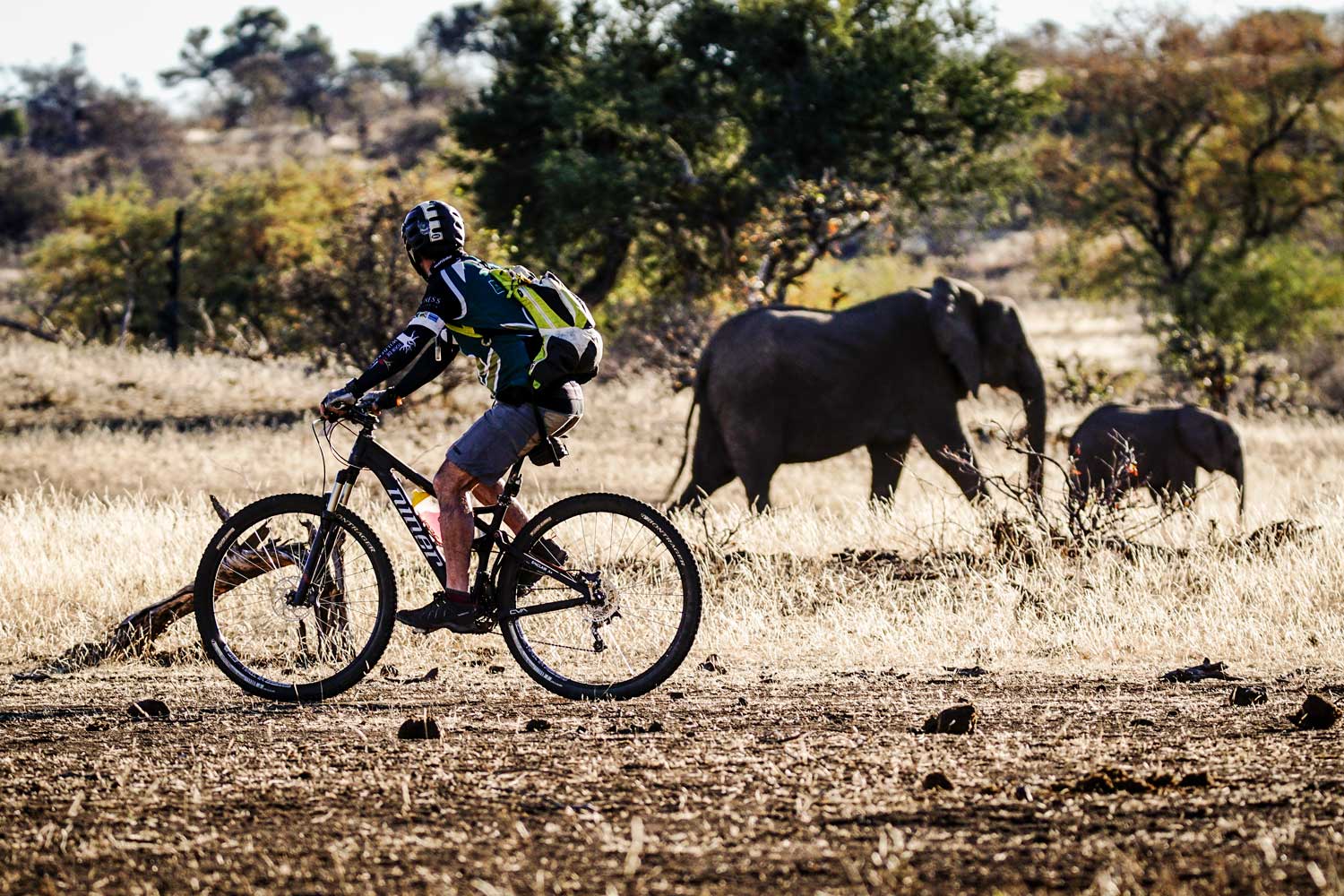 Now in its 12th year, the Nedbank Tour de Tuli is hailed as one of the most adventurous multi-stage mountain bike tours in Africa. Over four days of riding, cyclists tackle hundreds of kilometres of jeep- and single-track through the Greater Mapungubwe Transfrontier Conservation Area, much of it following ancient elephant trails. The Tour begins at the Limpopo Valley Airfield in Botswana, ending at South Africa's Mapungubwe National Park six days later.
Aside from the adventure on offer, the Tour is also the main fundraiser for Wilderness Safaris' wonderful Children In The Wilderness (CITW) project. Since it launched in 2001, CITW has introduced thousands of children to the wonder of wild spaces.
Registration is open for the 2017 race, which runs from 27 July – 1 August.