THE FUTURE IS BRIGHT: WHAT LAST YEAR'S JUDGES WANT TO SEE AT THE 2018 INNOVATION AWARDS
The We Are Africa Innovation Awards celebrate the boldest and brightest sparks who're breaking new ground and challenging perceptions in African travel. To kick off proceedings and to set the bar in 2018, we caught up with our last panel of expert judges to get the low-down on 2017's entries: what impressed them; what moved them; and what they thought was missing… (Hint: now's your chance to fill that void!)
Inspired? Apply now for this year's Awards and tell us what your brand can bring to the 2018 judging table.
---
MEET THE 2017 JUDGES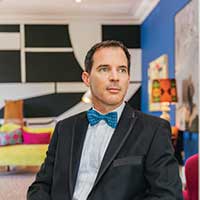 JAMES DELANEY
James Delaney is a painter and printmaker who has been exhibited across South Africa and the USA. He also previously published the Moja Heritage Collection, a printed guide to South Africa's most intriguing cultural attractions.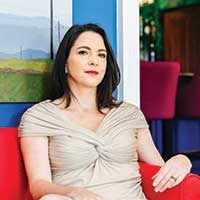 SARAH ORD
Sarah is the founder of interior design firm Sarah Ord Interiors. Her portfolio includes clients such as La Clé des Montagnes, La Galerie in Franschoek, Villas Valriche in Mauritius and Cape Town's new brasserie, bar and private members' club, The Stack.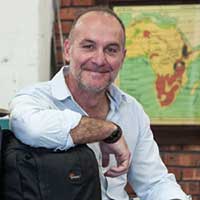 ANTON CRONE (judging remotely)
Anton is the editor and CEO of adventure travel website Safarious.com, bringing Africa's wilderness story to a worldwide audience and help travellers reconnect with the wild.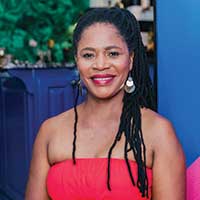 ITUMELENG POOE
Itumeleng is a destination marketing professional with years of experience across the travel, wine and maritime industries on the African continent.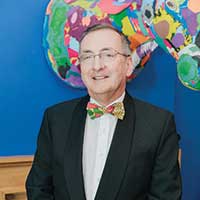 LEW ROOD
Lew is recognised as providing the ultimate concierge service for sophisticated travellers in Southern Africa and is renowned for his insight and access.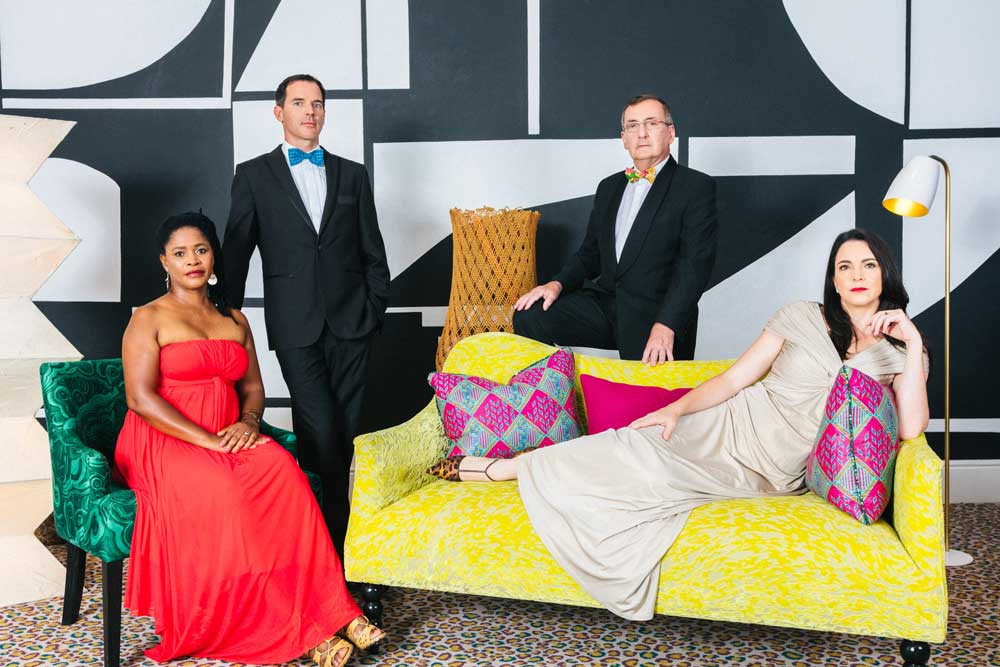 The 2017 We Are Africa Innovation Awards judges: James Delaney, Lew Rood, Sarah Ord and Itumeleng PooeWhat themes did you see emerging from last year's entries?
LEW: For me, it was the challenge of great design in an industry where so much is already being done. It's difficult to do things that are innovative and fresh, but still relevant, useful and appropriate.
SARAH: And the same could probably be said of the conservation aspect. It's wonderful that so many people and places do all these amazing things, but it's impact that we were really looking at: that's the big one.
What really impressed you about what you saw?
JAMES: It was interesting to see both what individuals were doing and what groups of people were doing. We had a mixture of positive work being done by just a handful of people, and then projects on a much larger scale. The most important thing was that it wasn't just regional or embracing only the well-trodden tourist routes of Southern and East Africa, for example, but it was about forging into areas well beyond that such as the Indian Ocean.
ITUMELENG: I think what was outstanding was that they challenged us to look at the new versus the old. How do we retain the attractiveness and the incredible impact that the old establishments have played in building the African tourism landscape whilst embracing new additions? What are the new ones bringing that would complement what the old players have done in the past? It's an incredible way of marrying two worlds, the new and the old, and still being able to see those emerging elements and nuggets that make us outstanding.
SARAH: I think the word that came out strongly for me was 'innovation', because to keep on top of our game and keep people wanting to come to Africa, it's about staying innovative and novel and fresh and interesting, and that whole amazing, challenging factor. Getting that across is not an easy thing.
 Was there any one category that you particularly enjoyed reviewing?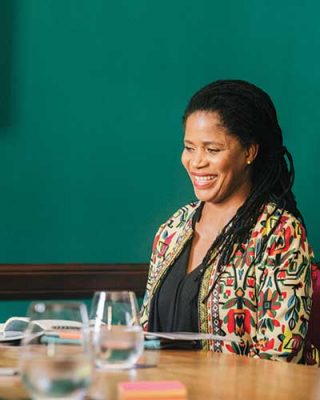 ITUMELENG: I think all of them had something special, but RISE AFRICA was amazing because it speaks to the idea of innovation, impact and contribution to tourism in Africa. I think that's where we have to encourage many more people to participate.
LEW: I enjoyed all the categories because they encompass a wide field. I think our African tourism business, which to an extent is largely safari-orientated, has got some very iconic people working in it, including superb private guides and people on the ground. But we need to know there's a new generation coming in to take their place and so ensure the longevity and growth of our African tourism business.
JAMES: I obviously like DESIGN AFRICA: as an artist, that is closest to my heart. However, I also found the RISE and SHAPE categories surprisingly interesting, and I think that's an area that I'd like to see growing in importance. It's great to see people being recognised.
SARAH: Like James, DESIGN AFRICA is also very close to my heart, particularly since I think that being quite a saturated industry, the perception is that as soon as you have a few bucks in your pocket anybody can open a hotel or run a restaurant or have a lodge. However, it's about how it's executed for longevity's sake, so that you're not trying to be trendy or clever or over-designing and the message is lost.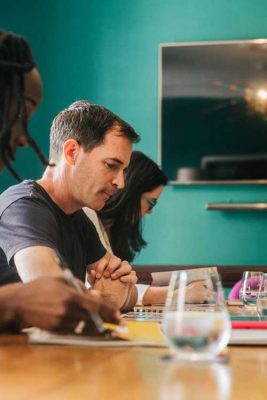 Has seeing the entries changed your perception of the African travel industry?
ITUMELENG: There are a lot of amazing things happening everywhere in Africa and there's so much that we still need to educate ourselves on in terms of new developments. We need to make sure that this process encourages other worthy contenders, because there's a lot of value in opening up our continent and showcasing how innovative, inspiring and amazing it is.
SARAH: I'm once again reminded of how incredibly diverse and interesting just this handful of offerings are and, as you say, how much more or how many more layers you could unravel.
SARAH: Yes, the overriding feeling you'll leave here with is, "Can we leave now?!"
LEW: I was quite struck by how the innovative things were happening in the remoter areas and in new regions, regions that haven't been explored that much in travel. That, for me, was quite an eye-opener and great to see.
JAMES: I think that for the African travel industry, both urban and rural, it's terribly important that we make the point that it's not all about safari, because so many people are now living closer to or in cities. I feel that there is an enormous amount of interesting work being done by a lot of people to make sure there's always something new to attract visitors back to Africa for a second and third time.
 Is there anything you were hoping to see that you didn't? How could the shortlist be even stronger in 2018?
ITUMELENG: We should look at encouraging more participants outside of wildlife, because I think Africa is equally about its people. We continue to perpetuate the stereotype that it's solely about wildlife, whereas people are incredible, inspirational assets of this continent.
JAMES: I think what I've enjoyed in this year's judging process, and am enjoying as we go forward, is really the feeling of diversity amongst us, which is all-embracing, but also the feeling of unity. We are working as one, and I think that is improving every year with We Are Africa.
[Photos are courtesy of Zunaid Greed of the Visual Content Gang]
---
We encourage all We Are Africa exhibitors to enter the Innovation Awards – if you're part of the tribe you're halfway there, having already impressed us with your progressive vision and high-end credentials. Now's the time to show the world what you've achieved: view the categories and apply now.
Looking for inspiration? Check out last year's shortlist.