MEET THE TRIBE: MASHATU GAME RESERVE, BOTSWANA
MEET THE TRIBE: MASHATU GAME RESERVE, BOTSWANA
With just five months to go until We Are Africa 2016, we're excited to introduce more of the high-end African travel brands who will be joining us in Cape Town next year for the first time. Last week we met the couple behind Mozambique's Nuarro Lodge; now, it's time to hear the story of David Evans, Managing Director of Mashatu Game Reserve in Botswana.
Tell us who you are and how you got into this business.
I am 54 years old and have been involved in the eco-tourism side of conservation pretty much my whole life. I was raised in the Rattray Family, who built MalaMala and put South Africa on the eco-tourism map throughout the world. I have been actively involved in Mashatu Game Reserve since 1995. Mashatu is a culturally significant and most special part of Botswana, where Botswana, Zimbabwe and South Africa meet. Botswana has always been my first love, so to have been actively committed to the country and its conservation and ecological policies through my investment in Mashatu is a lifelong dream fulfilled.
We Are Africa's ethos is 'Not One Story'. What unique story or experience of Africa do you offer?
The Kingdom of Mapungubwe, in South Africa, is a well-known cultural World Heritage Site and the sister ruins to Mapungubwe are situated on Mashatu. Guests of Mashatu can visit our Mmamagwa Ruins, where a short climb to the top of the sandstone boulders at sunset delivers breathtaking views in the most spiritual place. The terrain is so different from the rest of the reserve and for many of our guests, has been described as a "life-changing "experience. Mashatu offers an exciting adventure safari destination combining very low annual rainfall, excellent wildlife viewing and the largest herds of elephant on private land in Africa, all of which can be experienced from a mountain bike, a horse or on a safari walk.
Mashatu's mantra is, and always has been:
The sustainability of wildlife areas in Africa is only possible through an association of three partners, namely custodians of the wildlife areas, the communities who reside on the periphery and those reputable travel professionals who share this ethos. Mashatu has had a long and happy association with our partners in travel and we are proud that our collective philosophy will provide the very best wildlife experience for the tourist whilst simultaneously guaranteeing the future of conservation in Africa.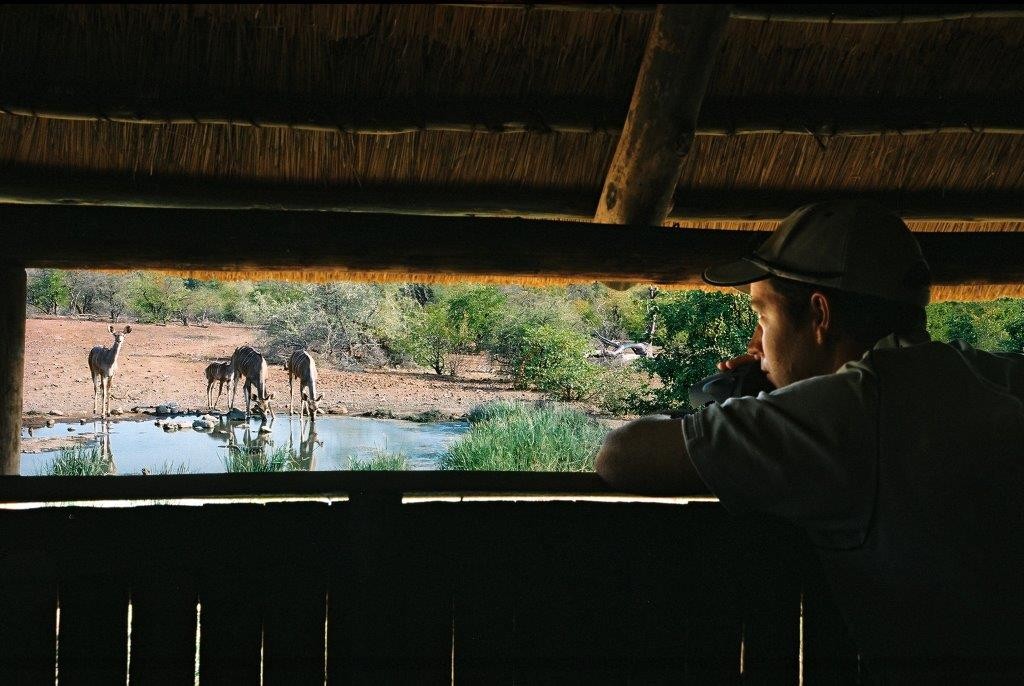 Where do you draw your inspiration from in building your brand?
We draw our inspiration from the younger generations of tourists, who seek a more personal and intimate safari experience. These new generation guests enjoy exercise amongst Africa's wildlife in an intimate experience with nature where smells and sounds and smaller creatures are the dimensions so often lacking in a safari from the more conventional game-viewing vehicle. We attract great interest from multi-generational family groups where the activities on offer will appeal to the diverse age group that characterises family holidays.
Where do you think the strengths of Brand Africa lie?   
Africa has an incredibly broad spectrum of interesting facets and each destination is as diverse as the next. Cultures are different, habitats and ecology can vary within an hour's flight of each other, vistas can differ from mountainous to extremely flat, climate from cold to warm, wet to very dry biomes, but all the while offering the tourist an insight into Africa where cultures and wildlife co-exist in a spectacular landscape.
The continent carries a travel warning: "Beware, Africa is addictive".
Are you a high-end African travel brand with a unique story to tell about the continent? If you'd like to join David as part of the We Are Africa 2016 tribe as an exhibitor or buyer, send us your application and we'll get back to you!