BISATE LODGE IS (ALMOST) OPEN FOR BUSINESS
We highlighted it as one of our five African openings to look out for in 2017: now, Wilderness Safaris has all hands on deck ahead of the opening of its first Rwandan property at the end of June. Bisate Lodge is situated a short drive from the Volcanoes National Park, an iconic corner of Africa that has long drawn travellers hoping to trek to see the region's famed Mountain Gorillas (Gorilla Berengei Berengei).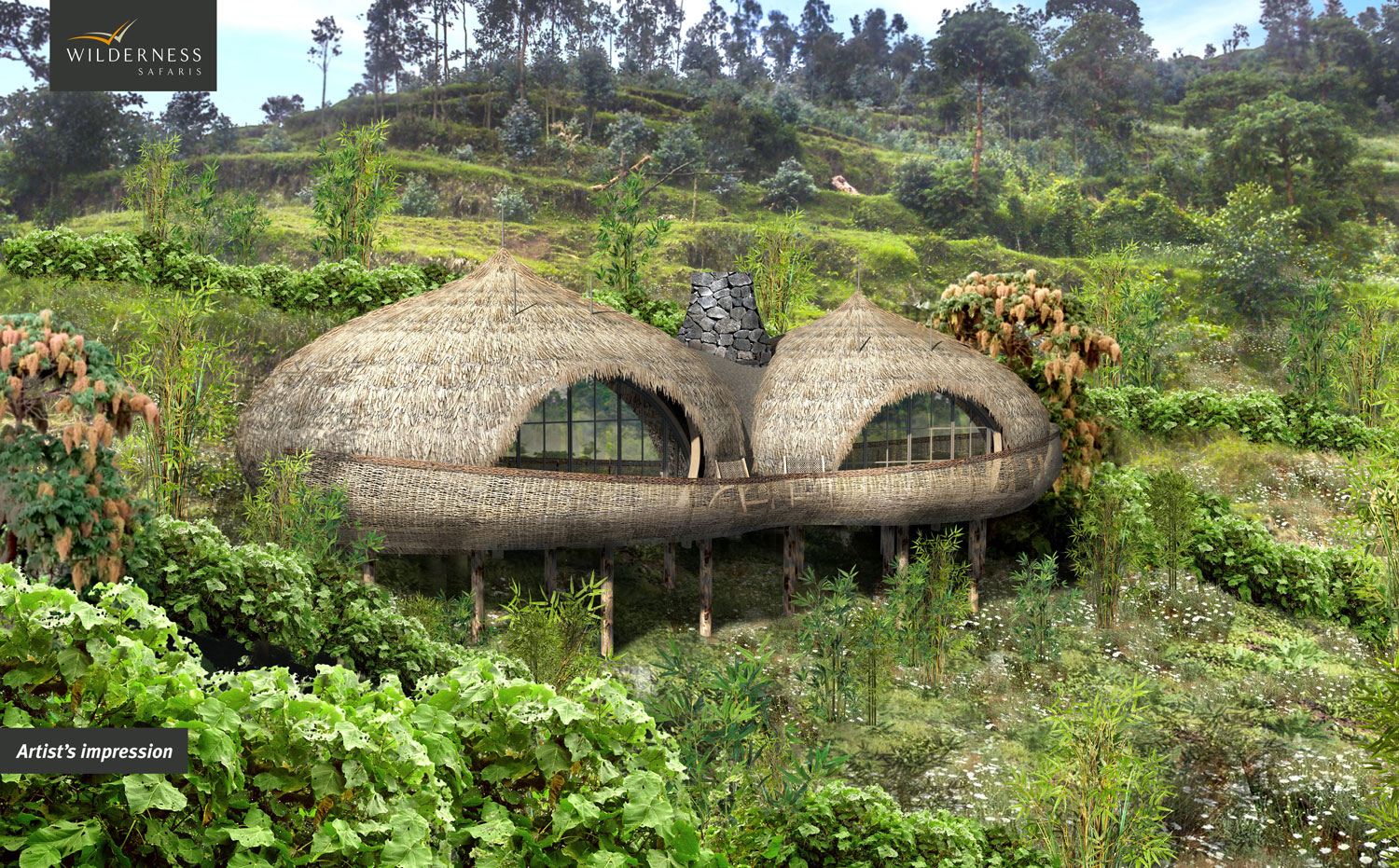 Although Rwanda has recently, amid some controversy, hiked its gorilla permit fees, guests arriving at Bisate will no doubt be just as happy spending their time at the sparkling new lodge. For starters, the remarkable architecture makes Bisate as much a destination as a springboard. The design, by architect Nick Plewman, draws inspiration from traditional building styles – in particular the famed King's Palace at Nyanza. The spherical thatched design of Bisate's six forest villas echoes the surrounding hills, while the stone cladding common through the lodge is a nod to the ancient volcanoes visible through the mists.
The décor is set to be equally eye-catching, thanks to the involvement of local fashion entrepreneur Teta Isibo, who was charged with sourcing unique pieces that will add a characteristically Rwandan aesthetic to the framework courtesy of design agency Artichoke. "As a designer who focuses on fusing traditional Rwandan craftsmanship with contemporary design, the Bisate project is super exciting for me, as I feel its design embodies this same principle," says Isibo, who has integrated textiles, texture, upcycling and the local imigongo art form into the decor. "I'd love to achieve a strong local flavour, one that is envisioned by the whole team, and to make the lodge look and feel authentically Rwandan."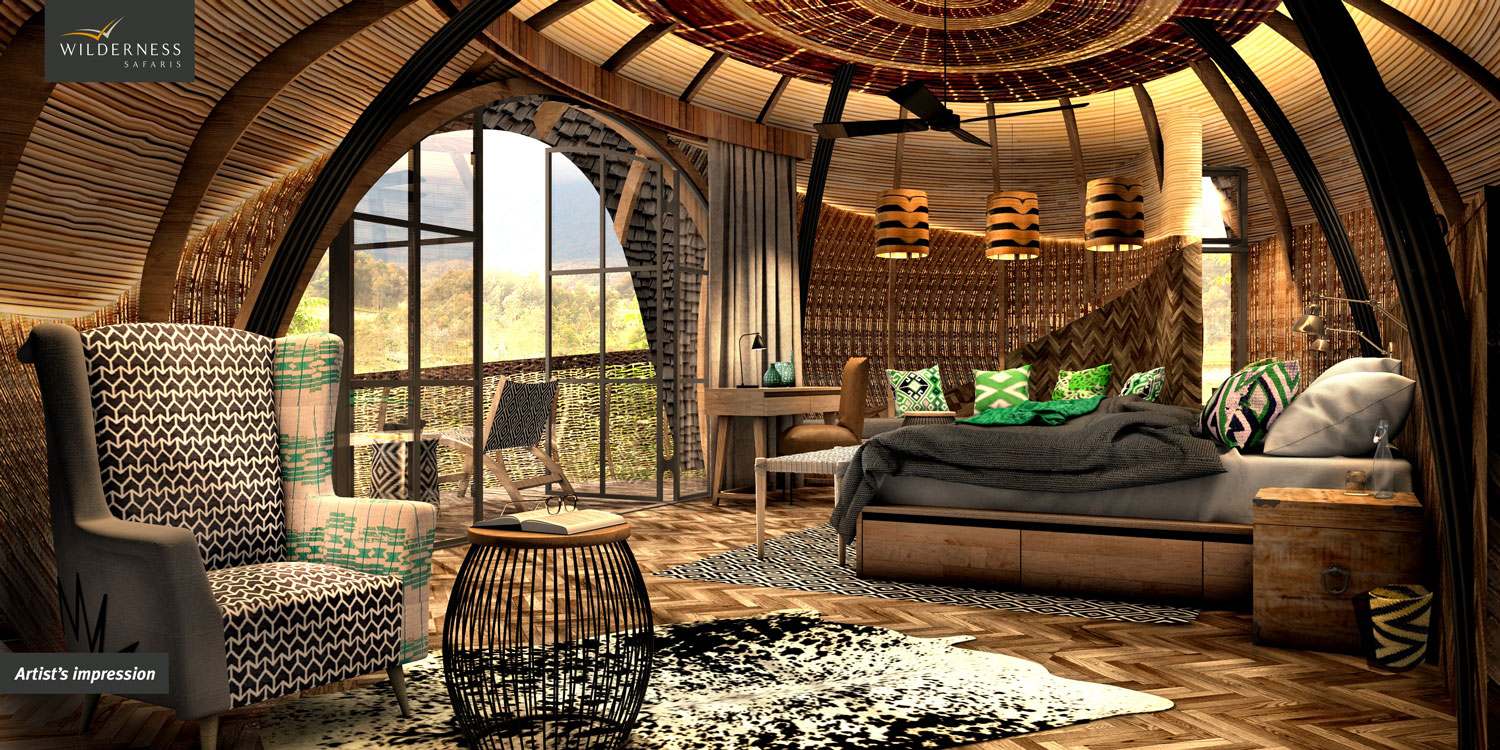 That authentic Rwandan flavour is set to find a home on the menus of Bisate Lodge too, fusing Rwandan flavours and ingredients with contemporary international cuisine. While the menu will evolve with the seasons, guests can look forward to the likes of liboke (chicken cooked and served in banana leaves), sambaza (fried, spicy small fish spiced served with ginger rice), coconut fish and kachumbari (a traditional tomato and onion salad).
To minimise Bisate's environmental footprint and contribute to community development, "we will be sourcing most of our fresh produce from our very own kitchen garden and from neighbouring farms, all situated within a five-kilometre radius of the lodge," said Bisate's Food and Beverage Manager, Benjamin Nskekuye.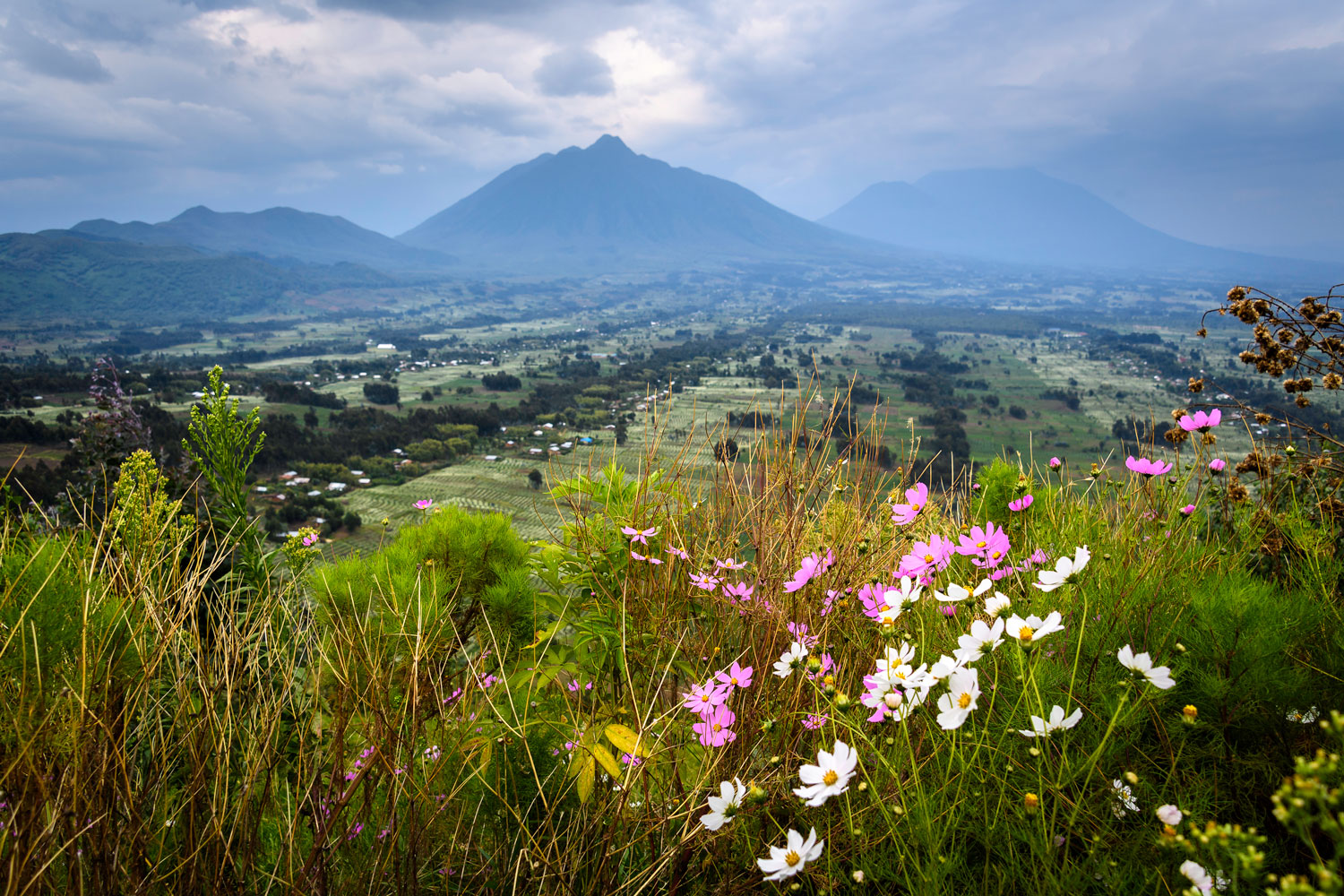 While the gorilla trekking will undoubtedly remain a draw card, other lodge activities are firmly intended to align with Wilderness Safaris' philosophy that 'purpose is the new luxury'. Between treks guests may find themselves visiting local schools, planting trees as part of the Bisate reforestation programme (to date more than 16 000 trees have been planted on the site) and gaining an insight into the communities surrounding the lodge. With Rwanda famous for its Arabica coffee production, guests will also be able to visit the local Gato Keza coffee farm and enjoy coffee tastings brewed up by Bisate's trained baristas.
There's also plenty to discover on the 27-hectare Bisate property itself, which boasts memorable views out across the Volcanoes National Park. Two self-guided nature trails have already been laid out, both of which top out on the summit of Bisate Hill. Here, at 2670 metres above sea level the views take in all six volcanoes of the Virungas Massif. It pays to keep an eye out for wildlife on the trail too: staff have already spotted side-striped jackal, African wildcat, Rwenzori bearded chameleons and Egyptian mongoose.