FEEDING CHANGE
A decade or two ago, expensive restaurants around the globe were often depressingly homogenised. From Hong Kong and Bangkok to London, Cape Town and New York, guests could step into a world of white tablecloths, sleek European fusion food and fine wines across 12 different time zones.
But for the benefit of our waistlines, our wallets, our planet and of course our palates, restaurants are busy swapping those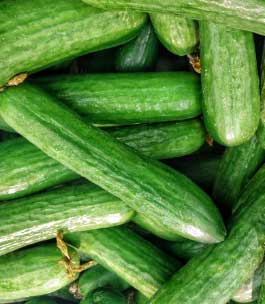 Western or Asian recipes we know so well for vegetable-infused culinary traditions native to their home city, often using seasonal or even foraged ingredients.
South Africa has embraced this trend with open arms. Celebrated for its extraordinary coastline, its rolling purple and green wine farms and awe-inspiring bushveld, the country's gastronomy had lagged behind its other attributes. Local wine found international acclaim, but food was often relegated to the world of meat – braais, boerewors rolls and lots of biltong – while fine-dining restaurants recreated the French and Italian classics, be it 6,000 miles south.
In Franschhoek, Foliage's open kitchen is a far cry from the meticulous workstations of other world-class restaurants. The Xhosa, Zulu, Afrikaans, Cape Coloured (a mixed race group with their own unique identity) and English chefs – all of whom incorporate family recipes into the seasonal menu – chat in multiple languages and taste each other's food, while they whip up a yellowfin tuna tartar with hake roe parfait or a slow-cooked Karoo lamb rib with apple and nasturtium puree.
"South Africa has so many incredible influences", says head chef Chris Erasmus. "It was a key stop on the Spice Route, and heavily spiced recipes have been a part of community cooking for centuries. Traditional African cooking is so rich. It would be such a waste to ignore it all in the quest to be like someone else. We get milk fermenting techniques from our Xhosa colleagues and bean-stew recipes from our Zulu ones and Cape Malay dishes from our Coloured friends, and our food is the better for it."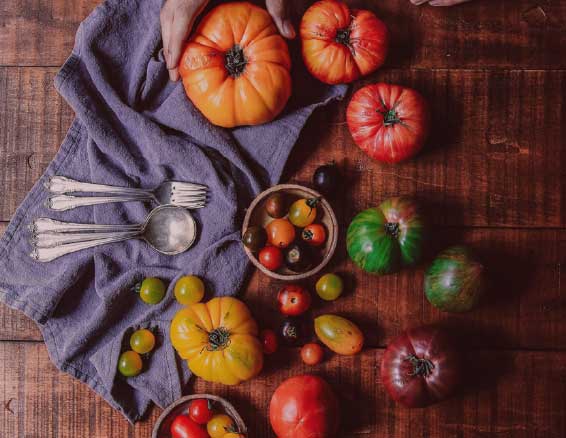 In a bid to revitalise the local food industry, Erasmus now buys all his ingredients in the Western Cape, from goatherds and small mielie farmers and cheese-makers. And when he's not helping small industry, he is setting off into the local forests to look for mushrooms and wild fruit under the thick canopy of trees.
Elsewhere in the country, Cape Malay cooking is surging in popularity. Dating back to the 17th and 18th centuries when the Dutch East India Company imported thousands of Javanese and Indian slaves to work on South African farms, it is now expanding out from the Coloured community to glossy restaurants around the country.
"A blend of spices – ginger, fennel, star anise, tamarind and, most important, turmeric – gives my food its distinctive aromatic quality", says chef Ruben Riffel, who grew up in a jewel-coloured house in Bo-Kaap and who now has a number of high-end Cape Malay restaurants under his belt. "It's fusion African-Asian food that I grew up eating and that I believe represents our country beautifully."
"It's fusion African-Asian food that I grew up eating and that I believe represents our country beautifully"
Ruben Riffel – Chef
Meanwhile in Asia, the Michelin guide is increasingly bypassing the continent's white-tablecloth establishments for restaurants with an emphasis on long-forgotten local culinary traditions.
When British chef Dylan Jones met and fell in love with his Thai colleague, Duangporn Songvisava, the pair decided to leave his native London and open a seasonal restaurant in her home city of Bangkok. And at this intimate establishment the menu changes daily, according to which vegetables local farmers have foraged in the nearby Thai jungles.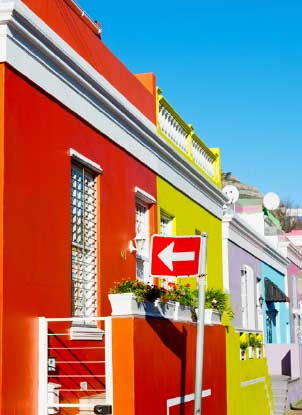 "Our philosophy is based on the Slow Food philosophy, which includes supporting biodiversity", says Songvisava. "We want to use different vegetables, such as snake-skin pear, edible flowers, banana blossoms, betel leaves, that people don't usually use because there's no commercial value to them. We take these rejected vegetables and make them the star of the meal, bringing back the concept of traditional Thai cooking in the process."
Because as well as educating and delighting local diners, the duo are empowering smaller Thai farmers who have finally found an outlet for their subsistence-based approach to agriculture.
And while foraging on the outskirts of London is not quite so evocative as in the Asian jungle, it is equally beloved by the owners of the ultra-trendy Clove Club, Britain's highest ranked entry on the World's 50 Best Restaurants awards. Run by Scottish-born Isaac McHale, Clove Club shines a light on often-overlooked British produce, with a particular emphasis on vegetables.
"It's just simple food, which brings vegetables to the fore. Rather than veg being the foil to a lovely bit of protein, we're interested in making it the star of the show", said McHale in a recent television interview.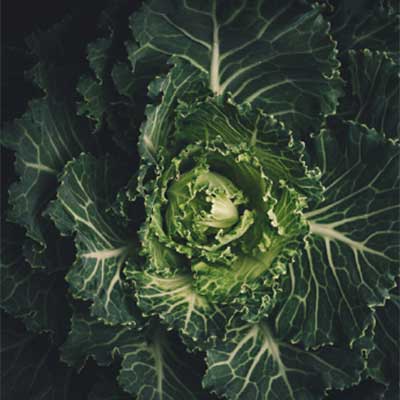 And even in the unlikely location of Paris – a city traditionally associated with the sauce-laded cooking of red meat – two famous French chefs, Alain Ducasse and Alain Passard, did what no juice bar in Los Angeles had ever quite managed: make us talk about kale in the hushed tones we usually reserve for caviar. This is because they swapped expensive imported produce and the world's best meat for locally produced vegetables, winning back a third Michelin star in the process.
But how do you grow produce in one of the most urban cities in Europe? Rather beautifully, it turns out, as both chefs began planting photogenic vegetable gardens in the grounds of the Chateau de Versailles and on the banks of the Seine, with tomatoes, courgettes and cucumbers being cultivated in areas as beautiful as the restaurants they were destined to be served in.
And in a happy turn of events, Parisians have now started imitating their gastronomic idols, with hundreds of private potagers springing up on the roofs and balconies of the French capital, as people adapt the way they eat at home to match the newfound global ethos.
"There is a new generation of people who want to know where their food comes from and want to protect their planet. That is what is sexy now"
Alain Ducasse – renowned French Chef
"Paris, like everywhere, is changing", says Ducasse. "There is a new generation of people who want to know where their food comes from and want to protect their planet. That is what is sexy now."
---
[This article was published in Beyond: Empowered, We Are Africa's print magazine, in May 2018.]