THE VOICES OF AFRICA: MEET THE BEAT TEAM
THE BEAT is the sound of Africa: a diverse cacophony of voices from across the continent and beyond, sharing the latest news, stories and trends relating to high-end African travel. Our team of contributors includes journalists, writers and all-round creatives who are passionate about their area of expertise – be it African culture, food, conservation, art, or keeping up-to-date with the very latest on the African travel industry grapevine.
To stay in the know, subscribe to THE BEAT now. And if you're a writer with something to say or a travel brand with a story to tell, get in touch with nyarai@beyondluxury.com and let us know!
But first, meet the voices behind THE BEAT…
---
EUGENE YIGA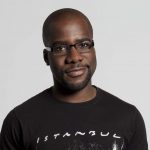 As a journalist and blogger, Eugene Yiga has written about travel, leisure, food, wine, marketing, media, television, film, music, theatre, art, books, business, personal development, and more for over 65 different websites, newspapers, and magazines across the globe. He's profiled over a hundred inspiring individuals so far: from Grammy-winning musicians and multinational CEOs, to celebrated fashion designers and the world's best chefs.
For THE BEAT, Eugene will be writing about news from all corners of the high-end African travel industry.
Read Eugene's latest article, 'More than a Pretty Face'.
---
ANTON CRONE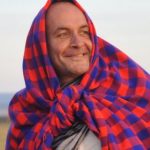 Previously a freelance journalist and editor of Africa Geographic, Anton Crone is CEO of Safarious, an online travel portal to the world's wild places. Anton not only focuses on wildlife, he also finds himself drawn to the people he meets on his travels. He looks at journalism as a way to connect people of differing creeds and cultures, and through his writing and photography he tries to uphold the importance of the communities that live side by side with wildlife.
For THE BEAT, Anton will be writing about issues, projects and developments within African conservation.
Read Anton's latest article, 'EU Decides the Fate of African Elephants'.
---
FUNMI OYATOGUN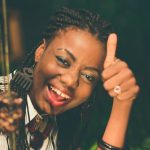 Funmi Oyatogun is the adventurous food traveller and writer behind the blog The Village Pot. She has a dual Bachelors in Environmental Studies and Geography from the University of Colorado, Boulder, and an MSc in Environment and Development from the University of Edinburgh. The Village Pot chronicles first-hand, creative food adventures around the world and recipes inspired by these adventures.
For THE BEAT, Funmi will be writing about the most exciting, inspiring developments in African food.
Read Funmi's latest article, 'Meet 6 African Countries with a Mind-Blowing Food Scene'.
---
JAMES DAVIDSON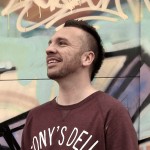 James Davidson is editor-in-chief of We Heart, an online design and lifestyle magazine that he founded in 2009 as a personal blog and which now receives over half a million monthly views.
For THE BEAT, he will be profiling individuals forging a new kind of African creativity from across the continent.
Read James' latest article, 'Modern Art is Rubbish'.
---
RICHARD HOLMES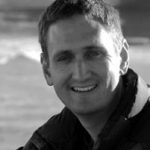 Richard Holmes is a freelance travel, food and lifestyle writer based in Cape Town, South Africa. His work on African and international destinations has appeared in a wide range of consumer publications both in South Africa and abroad.
For THE BEAT, Richard will be covering the latest updates within the high-end African travel industry.
Read Richard's latest article, 'Feel the Beat of Brazza'.
---
AFRICAN LENS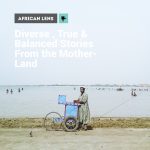 African Lens is an independent publication featuring and celebrating African photographers both in the motherland and across the diaspora. African Lens publication aims to showcase and share the diverse, balanced and true story of Africa.
For THE BEAT, African Lens will bring you a series of photo stories depicting life on the continent.
Read African Lens' latest article, 'Through an African Lens: Morocco'.
---
MELISSA TWIGG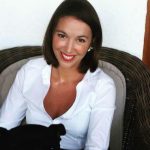 Melissa Twigg is a freelance journalist writing about art, fashion, people, travel and the environment, specialising in Africa and Asia. Having previously worked for Hong Kong Tatler as features editor and then as managing editor for regional titles, she currently freelances for publications such as The South China Morning Post, The Sunday Times and The Business of Fashion.
For THE BEAT, Melissa will be writing about emerging African destinations and travel trends.
Read Melissa's latest article, 'Step Back in Time in Swakopmund'.
---
KATIE PALMER & OLIVIA SQUIRE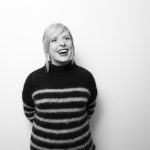 Beyond Luxury Media's in-house Senior Creative Executives, Katie Palmer and Olivia Squire, manage the editorial for THE BEAT as well as bringing you We Are Africa news and the occasional interview or trend piece.
Read Katie's latest article, 'Welcome to the Tribe: Made for Walking'.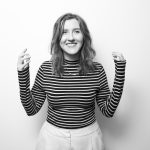 Read Olivia's latest article, 'Welcome to the Tribe: Serengeti Spotlight'.